China Open: PV Sindhu's first Super Series win proves her evolution as a player
If Sindhu can continue to embrace the work ethic that treats victory as just a punctuation on the journey, we could all be witnessing the beginning of a great career.
The world around Rio Olympics silver medallist Pusarla Venkata Sindhu must seem like a puzzle whose pieces are falling into place with unfailing regularity. After a remarkable week of tests, Sindhu produced yet another thrilling performance to piece together the first Super Series title of her glowing career. The 21-year-old Hyderabadi outlasted local favourite Sun Yu in a 69-minute battle 21-11, 17-21, 21-11 to win the China Open.
Victory in China consolidates Sindhu's status as one of the premier badminton players of her generation. The resilience shown this week by Sindhu was the clearest sign of her growing maturity as a player, and with Saina Nehwal, winner of this tournament in 2014, approaching the final few seasons of her glittering career, Sindhu seems ready to take on the mantle of leadership in Indian badminton.
There are also a couple of aspects that shine bright from the nearly five hours of labour that Sindhu put in this week at Fuzhou.
Firstly, the true mettle of a champion player is in navigating her way to victory when the waters are choppy. That was precisely what Sindhu did this week. She was hardly at her best even as she worked her way through the rounds. The severity of Sindhu's examination became obvious during her attritional battle against Sung Ji Hyun in the semi-finals.
Struggling to match the fluidity of her opponent, Sindhu was staring at defeat deep in the second game of that memorable encounter with Sung. But somehow, she dug deep, extending the rallies and holding off a rampant opponent on the verge of victory, not once but three excruciating times.
It may not be too adventurous to suggest that the 84-minute, 11-21, 23-21, 21-19 Houdini act was perhaps one of the most definitive victories of Sindhu's young career. The match underlined her grit, and in refusing to yield ground to Sung, Sindhu was clearly laying claim to some vital territory of badminton real estate.
Another indication of Sindhu's evolution as a player came in the manner in which she presented herself deep into her matches in China. In the past, Sindhu may have been guilty of inconsistency towards the end where the matches stretched the distance. In Fuzhou though, Sindhu was often unflappable as her matches lengthened. And there were three such occasions – second round, semi-finals and the final. She came back from the brink of an early exit against French Open runners-up Beiwen Zhang before eking out a hard fought 18-21, 22-20, 21-17 win.
Just as she did against Zhang on Thursday and Sung in the semis, Sindhu showcased her growing confidence with a spectacular dash to the line in the finals against Sun Yu. Sindhu's temperament and skill that was on view in China was the clearest indicator that she was coming into her own.
"This is the best and biggest win of my career," said a delighted Sindhu. "This is my first Super Series title, so it will always remain a special memory."
At 21, Sindhu has attained her full physical stature, reaping the rewards of the many years of muscle busting work at the Pullela Gopichand Academy.
"I think it is good to see this progression," said Gopichand. "She is still very young with some important accomplishments in her bag. We have seen her do well in the World Championships, the Uber Cup, Commonwealth and Asian Games. But to win a Super Series kind of eases her out of the jinx and reinforces the fact that she is good."
It is also remarkable that Sindhu has managed to shield herself from the hyperbole that surrounded her triumphant return from the Olympics. At a young age, Sindhu certainly has a strong mind resting on her shoulders – the China Open will stand testimony to that.
"She is a focused girl," explained Gopichand. "Her parents understand the demands from sport, so that helps too. We have also managed to cobble together a training regimen that helped keep Sindhu in shape for badminton despite all the travel and felicitations that followed the Olympics."
If the silver at the Olympics felt like a peak to some, Sindhu has her sights set on higher mountains. Her tireless efforts this week in working the maze of mines that confronted her in China will stand Sindhu in good stead in the years ahead.
The first at anything is always worthy of a celebration, so too it shall be for Sindhu's maiden Super Series victory. But the party would have to wait as she sails south to play in Hong Kong.
If Sindhu can continue to embrace the work ethic that treats victory as just a punctuation on the journey, we could all be witnessing the beginning of a great career.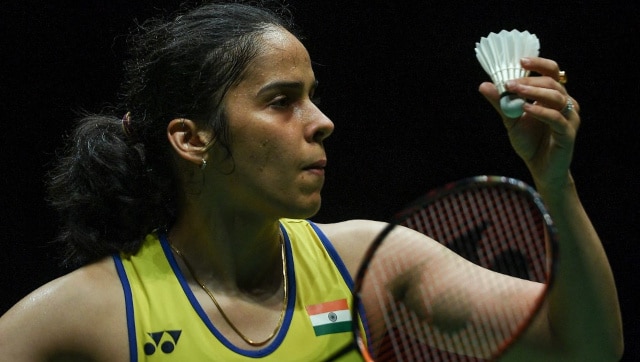 Sports
Lakshya, who had finished runners-up at Dutch Open last Sunday, dished out a superb performance to outclass national champion Sourabh 21-9, 21-7 in 26 minutes.
Sports
The world No 25 and tournament top seed Sen went down to the 41st-ranked Yew 12-21, 16-21 in the final, which lasted for 36 minutes.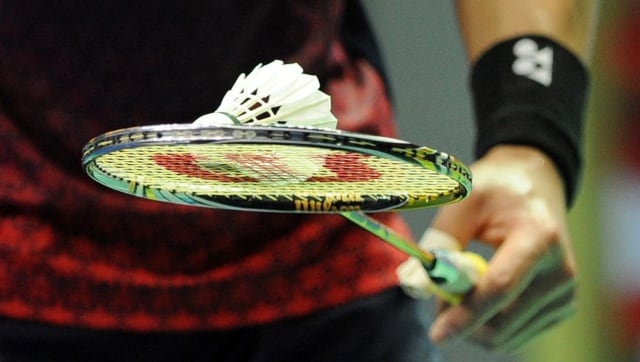 Sports
Meanwhile, the men's team, which is already through to the quarter-finals, suffered a 1-4 defeat in their last group match, setting them up against Denmark in the last-eight stage