Charting Manu Bhaker's rapid rise: Two years after taking up shooting, 16-year-old wins twin gold at ISSF World Cup
Manu Bhaker's monk-like devotion has helped her scale remarkable heights in the last few months after having taken up shooting just two years ago.
For a 16-year-old who has won two gold medals in two days at her maiden World Cup, you would expect emotions to take over. But just like her unflinching persona on the shooting range, her voice betrays no excitement. Two hours after yet another clinical performance saw her combine with Om Prakash Mitharval to clinch gold in the 10m Mixed Air Pistol event, Manu Bhaker is drawing up strategies for her next event. There are no heady celebrations in Mexico nor is there are any elaborate party when she returns home next week.
"These medals have made me happy but I do not want to lose focus. I want to concentrate on my next event and the next tournament," said the latest shooting star from India.
It is this monk-like devotion to the sport that has seen the girl from Jhajjar scale remarkable heights in the last few months after having taken up the sport just two years ago. She has already beaten India's top-ranked pistol shooter Heena Sindhu in the nationals and earned a place at the Youth Olympics. But the biggest victory of her career has been the 10m Air Pistol individual gold at the World Cup in Guadalajara two days ago.
Manu had qualified for the final in fifth position but bounced back in style in the elimination round and was locked in a duel for the top spot with Alejandra Zavala of Mexico. The Indian had two erratic shots of 8 which meant Zavala had a comfortable 1.4 lead going into the last shot. But the rising decibel levels in support of the local girl added to pressure on the Mexican who managed a poor 8.8. Manu capped off a superb 10.6 to keep her date with history. She became the youngest Indian shooter to win a World Cup gold.
"The only point where I was nervous during the elimination round was when I hit those 8s. But I knew I could not afford to think too much about these shots and had to quickly get these off my mind," explained Manu.
Manu has a punishing schedule ahead which will see her return to India on the morning of 14 March. After more than 18 hours of travel time and allowing her body to adjust to a time difference of 11.5 hours, Manu will be in India for just two days. She will then fly out to Sydney for the Junior World Cup, again undertaking a journey of over 12 hours.
"She is not the one to complain but she relishes these sort of challenges,''said Ram Kishen, Manu's father. The Bhaker family is enjoying the adulation and the attention. "Few months back, we were celebrating Manu's qualification for the Youth Olympics and the coaches and the shooting fraternity are now hailing our daughter as one of the strong contenders for the 2020 Olympics. It is a proud moment for us,'' he added.
Manu had already been selected for the Commonwealth Games at Gold Coast and she will travel to Sydney for the Junior World Cup before it. The other big events lined up this year include the Asian Games and the World Cups in Changwon in South Korea, Munich and Fort Benning in USA.
Will the double gold medals in the senior World Cup make her daughter go a bit slow in the junior meets like Youth Olympics?
"Knowing Manu, she is an intense competitor. Every event is special for her and this is her major reason for success," Kishen said. After winning the senior nationals where she competed against the very best in the country, Manu decided to take part in Khelo India, which pitted school children from different parts of India. And it was no surprise she outclassed her opponents creating new junior records.
Manu has always been a gifted child who excelled in all sports, especially combat sports. "Gradually she lost interest and two years ago, I prodded her to try her hand at shooting at her school. The shooting range at the Universal Senior Secondary School soon became her favourite playground. Within a few weeks, I was told my daughter was shooting like a pro. I was hesitant to buy her a gun of her own as I was not sure if she would continue the sport. But seeing her interest and talent, I had to give in. I gifted her a pistol — 10m air pistol. It's the same pistol she has been using even in the international events,'' recollected Kishen.
The Indian shooters had drawn a blank in the 2016 Olympics but the emergence of the likes of Manu during the ISSF World Cup in Guadalajara has given hopes that the sport has the potential to deliver champions in the years ahead.
Find latest and upcoming tech gadgets online on Tech2 Gadgets. Get technology news, gadgets reviews & ratings. Popular gadgets including laptop, tablet and mobile specifications, features, prices, comparison.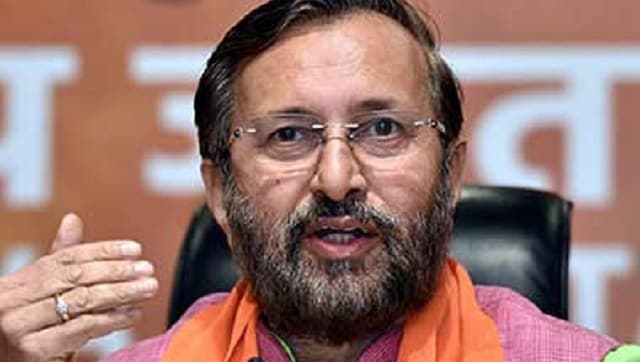 India
Speaking at an event at the Delhi BJP office to felicitate people who donated substantial amounts for the construction of the Ram temple, Javadekar said the 'Ram Janmbhoomi Andolan' was a movement for the country's self-respect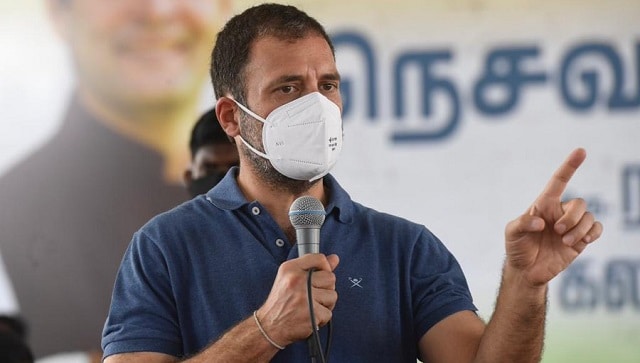 Politics
Addressing meetings in Tamil Nadu's Tirupur and Erode, Rahul also accused the BJP of trying to impose one culture and one language on people and relegate Tamil to a 'second class place'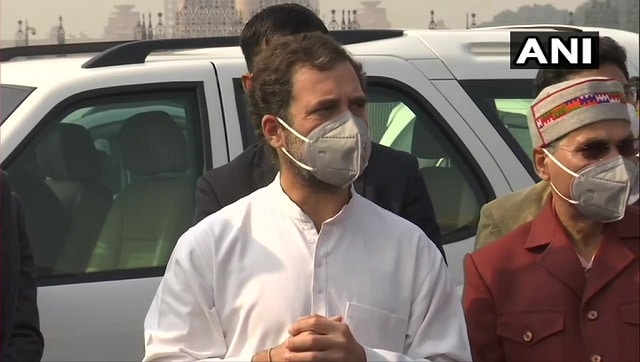 India
After violence broke out during the tractor parade by protesters, the Congress leader took to Twitter and said that if anyone gets hurt, the damage will be inflicted on the country