Champions League: Under Jurgen Klopp, Liverpool find a robust system which is close to paying rich dividends
If the defence gets bolstered next season, there a big chance that Liverpool will end up bagging a trophy, thanks to Klopp's system.
As the referee blew the final whistle at the Estadio do Dragao, Liverpool handed Porto their biggest-ever European defeat: A 5-0 thrashing, thanks to a hat-trick from Senegal's Sadio Mane along with goals from Roberto Firmino and Mohamed Salah. Despite the fact that it was a Round of 16 Champions League match, there was hardly any element of surprise in the final result of the match. Liverpool, as they often showed this season, are very much capable of humiliating their opponents by breaching the defence and scoring goals for fun. Some days, they concede way too many, but the team's goal-scoring prowess is among the best in Europe. There's one man who deserves plaudits for creating that robust system of attacking football. For finding the right kind of players for the system. And for bringing the best out of them.
In all competitions this season, Mane has scored 12 goals, Firmino has netted 21 while Salah has found the back of the net 30 times. These three players played a vital role in keeping Liverpool in hunt for the Champions League spot next season and also strengthening their chances to making to the Last 8 stage of the Champions League. However, the goals would not have come if it weren't for Jurgen Klopp.
Few months into the season, Liverpool displayed similar traits that were present in their previous campaign. Defensively, the side did not improve a bit. Klopp failed to bring in a new centre-back while he was also not sure about his number one goalkeeper, with both Simon Mignolet and Loris Karius fumbling and failing to stamp their authority. Soon, it became apparent that this season wouldn't bring much success in terms of silverware. If Liverpool's defence was making things more difficult for Klopp, the departure of team's most creative player — Philippe Coutinho — in the January transfer window was threatening to add to the misery. There were also murmurs about  Klopp still being the right man for the job.
Amidst all the questions and doubts, one thing remained intact. The team never stopped scoring. When Coutinho, an influential player on the field, left for Barcelona, there were fears that the goals will dry up for Liverpool. Quite a few things were at stake. The biggest among them were Liverpool fighting for a top four spot and trying to make an impact in the Champions League knockout rounds. But Klopp, being the manager of a club for little more than two years, had already put a system in place. One that has started yielding results, despite the departure of a key player. So even after Coutinho left the club, Liverpool hardly suffered in the attacking department.
When Klopp was hired by Liverpool in October 2015, the manager came in with a vision of implementing his version of attacking football, commonly known as gegenpressing. The system needed players to win back the ball quickly after losing possession and also relying heavily on speedy counter-attacks. In between the defensive lapses and goalkeeping blunders, Klopp ensured that the foundations of his system are strong. Before the start of the current season, Liverpool swiftly conducted the business of acquiring the services of Salah. The former Roma star, who is known for his pace and finishing abilities, became an instant hit. He had everything that Klopp's system demanded. A transfer fee of £36.9 million for the midfielder has proved to be minuscule now as he became the second player since Luis Suarez to score over 30 goals in a season. And given that there are quite a few matches to be played in the season, Salah can aim for the 40-goal mark by the time the season concludes.
If Salah has been hogging the majority of the limelight, the likes of Mane and Firmino have also been extraordinary. With regards to Firmino, the difference between now and last campaign has been his finishing skills, while Mane's lung-bursting runs became more menacing this season. Klopp's investment in Alex-Oxlade Chamberlain was also seen in a negative light but that opinion has now diminished after the midfielder put up a few good performances, especially in the victory over Manchester City in the Premier League. Even somebody like Andrew Robertson, who came in from Hull in an £8 million deal, has been a revelation at the left-back position under Klopp. His defending has been largely error-free while he offers so much going forward.
Liverpool's attacking quality invoked comparisons with the Brendon Rodgers' team that consisted of a front three of Luis Suarez, Daniel Sturridge and Raheem Sterling. Rodgers' Liverpool, inspired by Suarez, came close to clinching the 2013-14 Premier League title. But once Suarez left the following summer, Rodgers' system failed miserably. Somebody like Suarez couldn't be replaced as the manager brought in players like Mario Balotelli, Lazar Markovic and Rickie Lambert to fill the gaping hole. As a result, the team ended up sixth in the league and crashed out of Champions League in the group stages. Compare that with Klopp's situation, where the team did not slip up despite Coutinho leaving.
It's true that Klopp's system does not focus much on the defence. He trusted the likes of Dejan Lovren, Joel Matip and Ragnar Klavan to do the job but since they failed to some extent, the gaffer went for Southampton's Virgil van Dijk for a record transfer fee. The Dutch defender took some time to find his feet but he has been impressive in last few matches, including in the victory against Porto. Similarly, Karius also seems to be growing in confidence with each game and the team, finally, have a No 1 choice goalkeeper.
During his first press conference after joining Liverpool, Klopp did not promise immediate results and instead asked for a four-year period. In his first full season in charge, he took Liverpool back to the Champions League. Now, in his second full season, another year of Champions League football looks very much possible. Next season, with Klopp's system firmly in place, and if the defence gets bolstered with the addition of one more central defender, there's a big chance that the team will end up bagging a trophy.
Football
Manchester United revaled they have suffered a net loss of £115.5 million ($130.4 million, 132.2 million euros) for the 2021/22 season despite a rise in revenues to £583 million.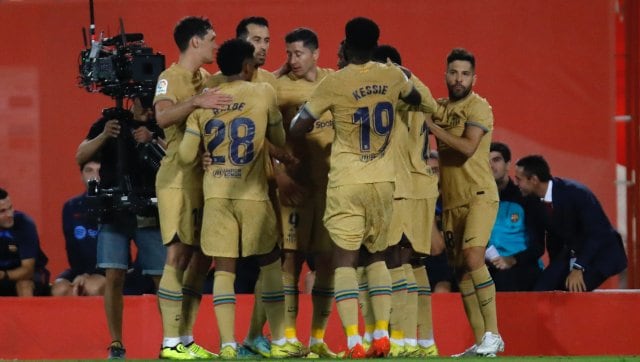 Football
Barcelona visit Inter Milan knowing it will be a crucial match to maintain a good chance of advancing in a Champions League group which has been dominated by Bayern Munich.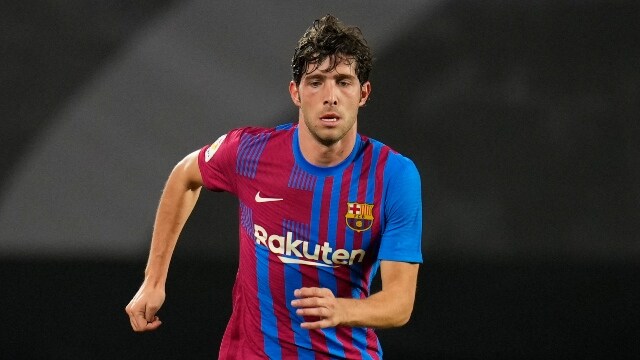 Football
Barcelona is set to face Inter Milan and then Real Madrid over the next three Champions League weeks.