Champions League: Spanish fans attempt to unsettle Juventus squad by setting off fireworks at 3 am outside team hotel
Juventus were the subjects of hooliganism ahead of their match against Valencia in Spain, as a group of people set off firecrackers outside the hotel they are staying at in the middle of the night.
Barcelona: Cristiano Ronaldo and his Juventus team mates were the target of an attempt to disturb their Champions League preparations for Wednesday's match against Valencia after a group of people set off bangers and fireworks outside their hotel.
"A group of people set off firecrackers and bangers outside the hotel at around three in the morning. They were also holding a banner insulting Juventus. It was a small incident, a simple case of hooliganism," said local government delegate Juan Carlos Fulgencio in an audio statement sent to Reuters.
Fulgencio said he could not give information on whether any arrests had been made, adding that Juve had been given extra security for the remainder of their stay in the city as a result of the incident.
Losing finalists in 2000 and 2001, Valencia are returning to the Champions League for the first time in three years. Ronaldo, the leading scorer in the Champions League, will be making his first appearance in the competition since leaving Real Madrid to join Juventus for 105 million euros ($122.6 million) in July.
Sports
Messi, who earlier this month finally landed a major international trophy with Argentina when they beat rivals Brazil to win the Copa America, "will sign a five-season contract with a release clause of 600 million euros ($709 million)," according to Catalan sports daily L'Esportiu.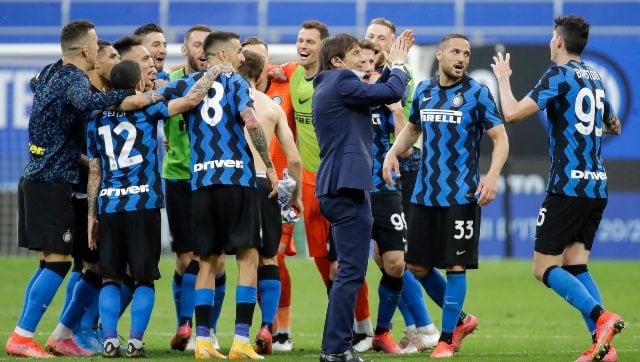 Sports
The Milan derby between Inter and AC Milan will take place on matchday 12 on 7 November with the return leg on 6 February.
Sports
It was a historic victory for Al Ahly, who became the first club to win back-to-back Champions League titles three times.