Champions League: Manchester United pay heavy price for Jose Mourinho's pragmatism against Sevilla
Manchester United's failure to take the game to Sevilla in a match they needed to win to progress puts Jose Mourinho's tactician's plans in poor light.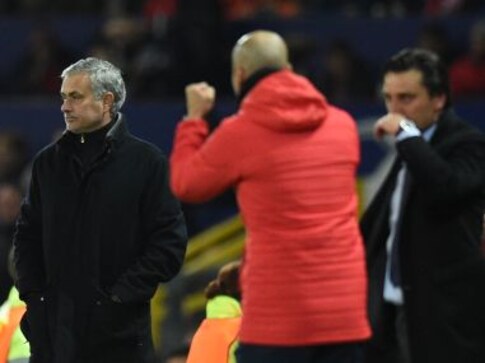 Once known for his ability to puzzle the opponents with his tactics and team selection, with his ability to deviate things from his team onto himself, to use the element of surprise with aplomb, Jose Mourinho has now become the antithesis of that. His tactics have become predictable, his team selections surprise the team's fans more than the opponents, but what has remained is that abrasive ego.
Manchester United's failure to take the game to Sevilla in a match they needed to win to progress shows the Portuguese tactician's plans in poor light. It also brings into question the attitude of the players and their inability to raise their individual games in a match that was very important to the club's season in general. Overall, it was a collective failure against the team from Spain as the Red Devils' inability to ask questions of their opponents made them eventually chase the game after Vincenzo Montella's men scored the crucial away goal, opening gaps for the visitors to score a second and kill the game.
Despite Mourinho's men coming into this tie on the back of some solid results, including 2-1 wins over Chelsea and Liverpool, there was a tinge of nervousness around the club, as the team were eager to progress to the quarter-finals of the Champions League, but weren't sure if they would be able to do it. However, their approach to the match, despite the manager's insistence that it was intended to be aggressive, seemed rather haywire.
Marouane Fellaini was in the starting line-up, with the plan being to play to his strengths and employ an aerial game that could give United the advantage, given the prowess in the air possessed by Fellaini and his fellow countryman, Romelu Lukaku. The lack of urgency in the English side's play was palpable and the crowd continued getting restless as the second half seemed to bring about no visible change in approach.
On the other hand, the visitors were slowly getting better at breaking with the ball, and came close to breaking the deadlock on multiple occasions, the lack of a good final pass holding them back.
The introduction of Paul Pogba for Fellaini brooked no change in their approach, as they were careless in possession and struggled to create genuine chances, playing without any energy and pace. When Wissam Ben Yedder scored the first goal for Montella's side, panic spread through the crowd and the home side failed to respond. Sevilla soon scored a second, making a mockery of the pre-match predictions, with Ben Yedder scoring again, this time left unmarked from a corner.
Mourinho chose to introduce Anthony Martial and Juan Mata for Jesse Lingard and Antonio Valencia, causing more confusion among the United ranks, as there were five attacking players on the pitch with no clear idea of what role they were supposed to perform. Eventually, they did get a goal back but it was a case of too little, too late.
Alexis Sanchez has just not been good enough since his move from Arsenal. The Chilean needs to take a long, hard look in the mirror and work to change and adapt to how United play. So does Pogba, for that matter, as it is up to these two individuals to gel together and help Manchester United side become an attacking juggernaut.
However, what would come across as most upsetting would be the Portuguese manager's reaction to the team going out, saying that he himself had helped mastermind two previous eliminations for Manchester United in the Round of 16. The fact that he said that "this is not the end of the world" and that "there is not time to be sad" basically normalised losing and allowed the players to accept that.
Though there has not been a lot of sparkling football from Manchester United, the pragmatic approach helped the team win trophies last season, and looked like it was helping them do well this season as well. A 0-0 result away from home was once celebrated in the Champions League as a win. Teams used to rely on their home form to see them through. However, those times have changed. Most teams now approach each tie with an attacking mentality and look to outscore the opponents to win knockout matches.
Mourinho was a pioneer once upon a time. He took both Porto and Inter Milan to the Champions League crown, along with league and cup trophies in the same season. However, he has not won a Champions League trophy since 2010. Similarly, his current tactics have worked at teams like Porto, Inter Milan and Chelsea in the past, but the constantly evolving nature of the game puts him in grave danger of becoming obsolete unless he adapts his style of play.
Being pragmatic always can have its drawbacks as well, as shown by their elimination at the hands of a team that has conceded 42 goals in La Liga so far, including five goals in a match on four different occasions. By saying that the club is not unfamiliar with losing in Champions League knockout matches, he has taken a big risk, with fans not exactly happy with that statement. Across two legs, Manchester United were just not good enough against Sevilla and deserved to be eliminated, despite the deficiencies and inadequacies the Spanish side possess.
The last time the Red Devils made the quarter-finals of the Champions League was in the 2013/14 season, where they lost to Bayern Munich. This was the same season in which they finished eighth in the league and sacked David Moyes with just over a month left in the season. Despite all the progress they have made under Mourinho, a closer look at the team's approach and personnel is needed if the team are to try and get their glory days back. That is on Mourinho and his players and they need to be pulling together in the same direction if they want to help Manchester United become the best team in England again.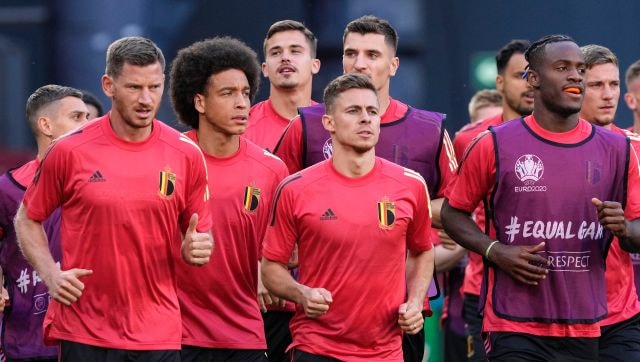 Sports
Five days after Eriksen required emergency medical treatment to revive him at Copenhagen's Parken Stadium, Denmark play Group B leaders Belgium.
Sports
Ronaldo started the trend on Monday at a mandatory pre-game news conference by hiding two Coca-Cola bottles and replacing them with a water bottle, which was also one of the drink maker's brands.
Sports
The French were flying, even if victory in the end was of the quintessential, economic Didier Deschamps blueprint.