Champions League: Liverpool's diligence beats Paris Saint-Germain's flair in thrilling European night at Anfield
The scoreline will flatter PSG. But, let history remember that this match is when Liverpool again displayed their pedigree and announced their intentions of an European ascension in front of Europe's money-bags.
Moments before the traditional anthem 'You'll Never Walk Alone' rang around Anfield, the public announcement system played 'Heavy, California' by the band Jungle. Among the crowd many young supporters were seen to bop to their heads to the song. The song starts with the line: 'One day we shall take the world from you.' For many supporters, this would have been their first European Night in Anfield. They would have been witness to warning shots of European domination, as nouveau-riche Paris Saint Germain had a sword plunged into the heart and twisted with Liverpool's literal last-gasp winner that made the end result 3-2 in the favour of the hosts.
The wakizashi is the short sword in combination of a longer katana, and used in tight spaces for close combat and twist turns. The figurative sword which took on the shape of a 91st-minute goal had the look and feel of a wakizashi of a Samurai. Holding the haft of the sword was Liverpool's 'Yojimbo' (personal Samurai bodyguard), one-eyed, Roberto Firmino - a man of Brazilian-Japanese descent.
Upon receiving the ball at the right-hand perpendicular of the Paris Saint Germain box — from back-door enforcers, Joe Gomez and Virgil van Dijk — Roberto Firmino, like in most Japanese animes and mangas where the hero involves himself/herself in a high-speed showdown, seemed to have had slowed down time and expanded the space around him.
First, turning in on his weaker left-foot for a feint, the Brazilian shifted the centre of gravity of the entire PSG defence. The shimmy and a prod later made it look like as if the ground titled in the favour of Roberto to make the angle in the far-corner. It was like a backhanded stab in the neck. This is a common trick of the Samurai: a forward attempt holding the deadlier, more intimidating katana with the weaker hand, tricks the opponent into a stance that's open for the neck-stab of the shorter, hidden wakizashi with the stronger limb.
The match started off like Sergio Leone's best spaghetti western showdown film, 'A Fistful of Dollars': bumpy, exaggerated and bruising; but ended up with a deafening silence of a move fitting of an Akira Kurosawa end-credit roll.
Tale of Two Brazilians
In the BT studio, former England defensive midfielder Owen Hargreaves delivered the most fitting summary of the night: "Hard work beats talent when talent doesn't work hard".
In stark contrast to Roberto Firmino, his Brazilian compatriot, Neymar was twiddling thumbs when it came to covering his full-back. It's no surprise that two of Liverpool's three goals were manufactured in Paris Saint Germain's left side of the pitch.
There was a stink that came from Neymar's lack of responsibility towards his team-mates. And Liverpool rubbed PSG's nose into it. The Brazilian will not be able to live down Sadio Mane's gif -worthy 25th minute dummy for some time.
When Mbappe met James Philip Milner and Co
James Philip Milner of Liverpool is the footballing equivalent of Chardonnay. He's seems to available for a pass everywhere from England to New Zealand, has a kick, and keeps getting better with age.
Milner's work-rate instill anxiety and existential dread into the type-A personality demographic made up of of entrepreneurs, F1 racers, hedge fund Crisis Mitigation Managers, and competitive cheesecake eaters. His 35th minute penalty meant that he has now scored his last 11 spot-kicks for Liverpool. Such was his level of concentration and the aura of absolute certainty that if he had a hypothetical staring contest with Terry Pratchett's personification of hollow-eyed Death, the latter would blink first.
By the 70th minute, the 32-year old ran more than 10.8 kilometers on the pitch. This is the sort of leadership that makes everyone else in the team pull up their shorts and hum 'Eye of the Tiger' to themselves.
The clench-jawed determination around Anfield invoked interceptions and manifested into thundering tackles that wilted the spirit of some of the highest-paid names in football. Milner willed seven out of twelve Liverpool players to have the best European performance of their careers. Namely: Andrew Robertson, Daniel Sturridge, Joe Gomez, Trent Alexander-Arnold, Gini Wijnaldum, and Milner himself (it looked there were two of him out there).
That determination showed through all of Liverpool's three goals. The first of which involved a looping cross finding its way to Robertson. The 29th minute cross came in from the right side after a defiant combination play between Wijnaldum and Alexander-Arnold. Robertson duly airmailed one to a rising Sturridge's forehead.
The penalty for the second goal was earned by Wijnaldum's enterprising run being up-ended in the box.
It was a night where a perennially injured Sturridge risked his hamstrings covering his wingback more often than either of Mbappe or Neymar did.
There were lessons handed out by Liverpool like pamphlets in a Jehovah Witness convention. But Liverpool would have learned a few things themselves: Youngsters like 19-year-old Alexander-Arnold and 21-year-old Gomez will look at Milner and be aware of the miles they have to clock before they can even begin to get cautiously cocky.
The scoreline will flatter PSG. But, let history remember that this match is when Liverpool again displayed their pedigree and announced their intentions of an European ascension in front of Europe's money-bags.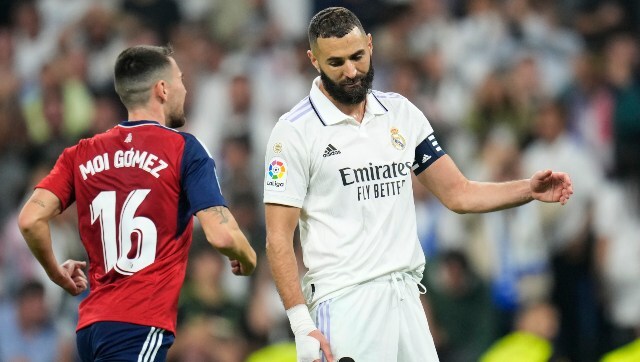 Football
Real Madrid and Manchester City have two wins from two matches played in the Champions League and are primed to qualify for last-16.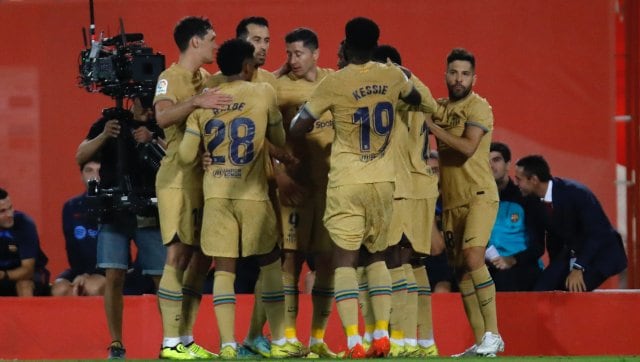 Football
Barcelona visit Inter Milan knowing it will be a crucial match to maintain a good chance of advancing in a Champions League group which has been dominated by Bayern Munich.
Football
Inter Milan had lost five of the previous 10 matches in all competitions but Turkey midfielder Calhanoglu ended the crisis talk with a goal from outside the box