Champions League final goal in 2014 was like losing virginity, says Sergio Ramos
Madrid: Hero of Real Madrid's Champions League triumph two years ago, defender Sergio Ramos compared his first final experience to losing his virginity ahead Saturday's clash with Atletico Madrid in a rematch of the 2014 final.
Ramos broke Atletico's hearts with his stoppage time equaliser to deny Diego Simeone's men a first ever European Cup before a rampant Real ran out 4-1 winners after extra-time.
"The first time is like when you make love, you always remember it, but after it is true you can improve," said the Spanish international on Tuesday.
"The first one has a special taste because I was the protagonist with a great goal, but I am optimistic and ambitious.
"I like to turn the page and continue filling my honours list. Hopefully I'll have the good fortune to lift (the Champions League) again."
Atletico have bounced back from the blow at Lisbon with just one defeat in the subsequent 10 Madrid derbies since.
However, that also saw Real get the upper hand in last season's Champions League quarter-final tie between the two as another late strike from Javier Hernandez sent Los Blancos into the last four.
"We are very clear in the ideas we have, in what we want to do and how to approach this game," added Ramos.
"We know the opponent very well. We know the team we will have in front of us and, unless perhaps they have changed their style and philosophy, it is Atletico Madrid.
"We know it will be a very competitive, hard game against a side that plays with a lot of intensity and character."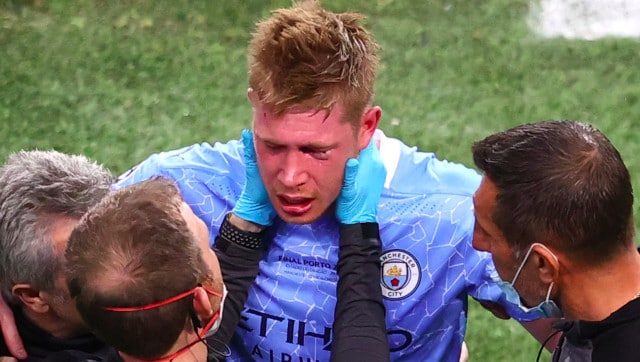 Sports
"Kevin De Bruyne has joined the group and that's fantastic news. He looks ready, he looks fresh, and just to see him walking into the dining room was a real highlight of the day," Martinez told reporters at Belgium's team base near Brussels.
Sports
Despite opposition from UEFA, fans and rival clubs, Laporta insisted the Super League would mean "financial sustainability for the clubs and makes for a more attractive competition".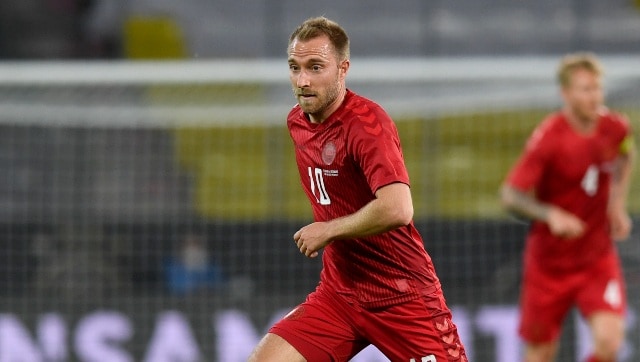 Sports
Though it is still unclear what caused Eriksen's health scare, the relentless schedule resulting from the pandemic has been far from ideal.