Champions League: Cristiano Ronaldo proves he is still Real Madrid's go-to man in crunch situations
Such is the determination of Ronaldo to excel, it was unlikely you could keep him away from the spotlight. Two strikes against Bayern made him the first man to touch 100 goals in European football.
An eleven-hour goal drought had followed Cristiano Ronaldo in the Champions League but the arrival of a major contest lifted the curse. Or perhaps, Ronaldo pushed it away. Such is the Portuguese star's determination to excel, it was unlikely you could keep him away from the spotlight. Two strikes made him the first man to touch 100 goals in European football. More importantly, Ronaldo's interventions brought Real Madrid close to a Champions League semi-final spot.
It was a turnaround few would have seen coming when Bayern Munich led 1-0 at halftime. But Ronaldo believed in his ability, as is his wont. "I don't know who doubted me. The people who love Cristiano never had any doubts. You'd have to tell me who kept doubting as it never reached me," he said.
Such is the bubble that Ronaldo has created for himself, it is unlikely he surrounds himself with any detractors. But he continues to remodel himself as a highly effective player who can be counted upon in crunch situations. He may not be able to blaze past his opponents with coruscating runs anymore, but his knack for finding the back of the net means he is still among the best finishers in the game.
At the end of the night, Ronaldo (four) had more shots on target than Bayern Munich (three). Yet, the hosts must have been left wondering how it all went wrong. Bayern had edged the first half and had a goal to show for it. Carlo Ancelotti's side took advantage of its sixth corner in the 25th minute when Arturo Vidal fired a bullet header home.
It could have gotten better for the Bavarian side had Vidal converted his penalty before the interval. But a dodgy decision to award it — the ball barely touched Nacho's arm — was followed by a terrible effort as the Chilean skied his shot. It was a huge let-off for Real Madrid as its lack of pressing had allowed Bayern to control the proceedings. 2-0 at half-time may have been game over.
However, in recent years, the German side has demonstrated an inability to replicate the ruthlessness which is associated with it in domestic football. The familiar issue returned to haunt Ancelotti's men as the advantage was relinquished in the second half.
It took Real Madrid less than two minutes to claw its way back into the game. Bayern's players were seemingly still recovering from their half-time exertions when Ronaldo slammed his first goal since the second game of the group stage. It marked the start of a remarkable 15-minute period which seemed to suggest the first half was a hoax.
Within three minutes around the hour mark, Javi Martinez picked up two bookings for fouls on Ronaldo. From being a peripheral presence, the Portuguese star had suddenly burst onto the scene. "Until the red card we had actually controlled him very well, but sometimes you have no luck. But he's always been a decisive player, and tonight he decided the game," said Ancelotti after the match.
With Bayern down to ten men, Real Madrid was emboldened to go for a rare victory at Allianz Arena. The host had won 16 games in a row at this venue in the Champions League. The last time it failed to win there was in April 2014 when Ancelotti's Madrid thrashed Bayern 4-0.
Xabi Alonso, who had played for Los Blancos in that famous win, was taken off by Ancelotti after Martinez's red card. Alaba moved in to play as a centre back alongside Jerome Boateng, with Bernat manning the left flank. However, this resulted in Bayern completely ceding control to Real Madrid. Toni Kroos and Luka Modric could finally assert themselves in their midfield battle with Thiago Alcantara and Vidal.
Still, there was the not-so-small matter of Manuel Neuer. Even as Bayern's defence demonstrated little acumen in dealing with Real Madrid's threat, the goalkeeper remained resolute. He used his hands to deny Ronaldo, his feet to frustrate Karim Benzema and stretched low to collect Marco Asensio's shot. The highlight was Neuer using his wrist to block a powerful shot by Ronaldo. The save had an element of superhero to it.
However, seldom does Ronaldo allow another player to earn the tag of a hero. Real Madrid's pressure eventually told on Bayern when an Asensio cross was guided home by the Portuguese forward through Neuer's legs. The visitors ended the night with 12 shots on target; nine of them arrived in the second half. Once Los Blancos had equalised, Bayern simply had no response to offer.
Ancelotti did introduce Kingsley Coman after his side had fallen behind in order to pressurise Real Madrid with some pace. But the host was bereft of confidence by that point. If not for the linesman's timely intervention in added time which rightly ruled Sergio Ramos' 'goal' offside, the tie may have slipped out of Bayern's grasp.
But Ancelotti's hopes will be alive when he returns to the Santiago Bernabeu for the first time since leaving Real Madrid in the summer of 2015. The last time he won the Champions League, Zinedine Zidane was part of his backroom staff. Now the Frenchman is seeking to do something which even Ancelotti, despite his illustrious record in European football, cannot claim to have achieved. If Real Madrid goes all the way, it will become the first side to defend its Champions League title.
However, before that becomes a reality, Zidane will have to best the man with whom he had earned his coaching spurs. On Wednesday night, the Real Madrid manager showed that it is not a task beyond him.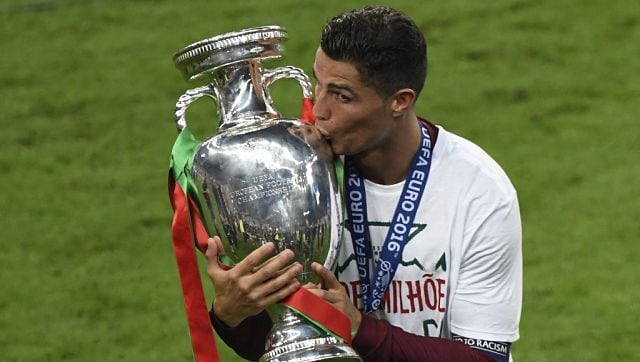 Sports
From the story of the first European Championship to Cristiano Ronaldo's epic numbers, take a look at the facts, figures and iconic moments of the tournament.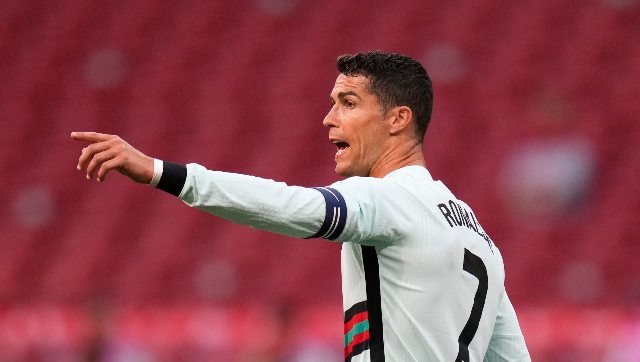 Sports
Catch the Live score and updates from the Group F match between Portugal and France
Sports
Catch the Live score and updates from the Group F match between Portugal and Germany