Chaminda Vaas interview: Most of the bowlers now-a-days love to play only the T20 format
Chaminda Vaas said: 'The game has changed. The batters have dominated. It's not like those days where the batsmen used to respect the bowlers. Nowadays, there is no respect.'
An energetic feel ensues as you walk down the streets of Marine Lines in Mumbai on a sultry Saturday morning. The youngsters clad in white, bustling with energy on the vast stretch of the maidans, signifies the love for cricket in the city.
As you walk further down towards the Police Gymkhana, there is a large group of boys assembled in the middle, listening intensely to the instructions. There is a familiar sunscreen-smeared face standing in the middle, repeating the quintessential action with the SG ball. It's hard not to recognise Chaminda Vaas even as you peep over from outside the boundary of the Gymkhana.
The intensity and focus is same as the 1990s as he explains the nuances of fast bowling to the kids. The left-arm pacer was one of the most skillful bowlers in the world and one of the best pacers Sri Lanka has produced. Vaas, currently the fast bowling consultant with Sri Lanka cricket, was in town for coaching kids during the Centre of Excellence Cricket Programme organised by Jwala Sports Foundation and Mumbai Cricket Club. Firstpost caught up with the legendary fast bowler chatting up all things about fast bowling, comparing different eras.
FP: You've been training the kids, teaching them nuances of fast bowling. Does this bring back memories of your younger days?
Vaas: Of course, it gives me so much privilege to teach these youngsters. I would like to share the experiences of what I have gone through as a kid to become a cricketer, with the youngsters who want to take up the game and climb up the ladder and succeed. I would love to give them back what I have learnt. Cricket is passion for me and all the things I have gone through my life, I would love to give them back.
FP: You ended with 355 wickets in Tests and 400 in ODIs but one thing that stood out was your success in subcontinent. Not many fast bowlers have achieved that. What made you so successful?
Vaas: I always gave 100 percent for fitness. As a fast bowler you need to have fitness. It is the number one thing. If you focus on fitness, fast bowling is easy. It is not a rocket science, it's just basics; if you do the basics right , you can succeed.
They have to believe in themselves. They need to have the confidence to do the right thing. You need to have the commitment and dedication to what you want to achieve. If you have that, any fast bowler can achieve success.
FP: There are only a select few fast bowlers who have succeeded in the subcontinent. What's the reason?
Vaas: What matters is what they want to achieve. Some of the young fast bowlers in the subcontinent need to have a target, a goal to achieve, rather than playing game by game. If you have certain agendas – this is what I want to do, this is what I want to follow, you will be able to succeed. That's the main reason that most of the subcontinent bowlers play one or two games and aren't seen coming back. You need to have a proper plan and you need to plan for years and years about what you want to achieve.
FP: So what should be the ultimate goal?
Vaas: It depends from player to player. As a fast bowler, you need to have certain targets. For example, if you want to take 100 wickets, then you aim for 100 wickets. Once you achieve those, you have to plan about the next step. It's all step by step.
FP: How did you adjust your bowling in different countries? Did you always have a natural length you stuck to or did you adapt, for instance, did you bowl fuller in England and a bit shorter in Australia?
Vaas: As a cricketer you have to adapt to different conditions and environments. But it all comes from your experience and the amount of training you do. You have to think a lot as a cricketer. When you practise harder, when you practise more, you will be able identify the areas and you just practise (perfecting) those areas.
FP: With cricket getting into the T20 era, do you think the approach has changed now? For example, the lengths you used to bowl back then in different countries, have those changed now?
Vaas: The game has changed. The batters have dominated. It's not like those days where the batsmen used to respect the bowlers. Nowadays, there is no respect. They try and go after the bowlers. But the bowlers have become clever enough and learnt a lot of many tricks and adjust according to the situations. T20 is a different format, but I think most bowlers in the world have adapted quickly.
FP: You could both seam and swing the ball. Why is it that very few current bowlers have that skill?
Vaas: It's the way you train that matters. It's not just about watching from TV or listening to advice but the bowler has to take it upon himself (to go out and do it). The more you practise, the more you get perfect and the more you learn out of that. Anyone can give advice – 'do this, do that' – but in the end the player should know how to adjust.
FP: With so many T20s played nowadays, do you think there is a lot of pressure to adjust to the T20s rather than the longer format and that's why they aren't able to develop the swing-seam skill?
Vaas: It can happen when you only focus on T20s. Some of the bowlers only want to play T20 because the game is short – only four overs, no burden. They just want to concentrate for  four overs. But cricket is all about playing the longer format. When you are playing the longer format, you are testing your skills. Not only your bowling skills, your fitness levels as well – how fit and strong you are and your adaptability. That's the difference between T20s and other formats.
FP: Do you think going forward bowlers will prefer the T20 format over Tests to increase a fast bowlers' shelf life?
Vaas: You have to identify the bowlers who are good in all three formats. Some are good for T20s, some are good for Tests and some are good for ODIs. The authorities need to look into it and just get the players according to the teams. I feel most of the bowlers nowadays love to play only the T20 format. There is less burden, you have to bowl just four overs and play only 20 games (in leagues). The amount of training you have to do gets lesser and lesser. But as a cricketer, you've got to look to play the longer format.
FP: You had seam and swing, and along with that you had control. How do you achieve that control?
Vaas: The control will come from bowling strength. You've got to bowl many overs. You need to have confidence and you need believe in yourself. Once you have these three ingredients, you can bowl where you want to even with closed eyes.  That's how I learnt and that's what the bowlers need. You need to have bowling strength as well. Your arm should know the muscle memory.
FP: You used to take a lot of wickets in the first over. How does one develop this habit and skill of getting wickets early?
Vaas: Skills come from your training. The amount of hours you are bowling in the nets. Bowling in one area, you've got to do 'spot bowling' and try to develop your skills and have confidence to do that.
FP: Do you think mindset is important here because a lot of bowlers have gone on the defensive trying to control the runs, but with you it was different?
Vaas: If you ask anyone what is a fast bowler's role, he will tell you it's taking wickets and not conceding runs. So you've got to do both at the same time.
FP: How important is visualisation to a bowler?
Vaas: It's very important. You need to have confidence and focus. Just leave behind what has happened in the past and what the batsman is going to do. Just concentrate and visualise that I am the best and bowl according to that.
FP: Did you visualise before a match and say, 'Right! I am going to bowl this in-swinging delivery and try and get a batsman like Sachin Tendulkar or another great batsman out bowled through the gate with the in-swinger'?
Vaas: Visualising is not about visualising all the time. It's just 10-15 minutes before the game. The previous night you can visualise what do you want to do, where you are going to bowl. Just have it in your mind. Then, only concentrate on what you can do.
FP: With big bats, small grounds and flat pitches, the bowlers are taking a beating, especially in limited overs. How much of a mental impact does it have on them?
Vaas: I don't think the bowlers will suffer from a mental impact. It depends on how the bowler takes it. When the first IPL edition was launched, people thought that T20 is a batsman's game; there is no mercy for the bowlers. But when the second, third and fourth IPLs arrived, it showed that the bowlers also have learnt so much and it can become a bowler's game too. So you can't say that the bowlers are having tremendous pressure. However, they are still learning. They have to believe in themselves that they are good enough and know how to contain runs in a game.
FP: Does limited overs form impact a bowler's performance in Tests?
Vaas: Most of the bowlers will struggle if they don't have any variations. Test cricket is a different game. ODI is a different game. In Tests, you can stick to one plan or vary it because you have 90 overs and you don't have any restrictions. You can bowl 20-25 overs. But when it comes to ODIs, you (only) have 10 overs with field restrictions. So you need to have some sort of a plan and variations.
FP: Do variations differ in Tests and T20s?
Vaas: Automatically it varies. Test cricket is a five-day game; you have a lot of time and overs and the batsmen do not try to go after the bowling like the shorter formats. However, now even Test cricket has changed, and the bowlers have learnt bowling in all the formats. Fast bowlers have also become clever and tried to adapt to different situations. They can try to devise the same strategy used in ODIs and T20s in Tests as well to take wickets.
FP: Is fast bowling more mentally draining now than before, with bowlers having to continuously evolve in challenging era?
Vaas: The game has developed into a high intensity one. The bowlers have also learnt a lot from that. There are different slower balls and the bowlers have also worked out how they are going to contain runs and take wickets. Depending on the situation they have adapted well.
FP: Does that mental pressure affect the consistency of a bowler?
Vaas: Especially in T20s. But you never take the same mentality into ODIs and Tests. T20 is such a short and high intensity game, you've got to focus a lot. But when it comes to Tests and ODIs, there's a different mentality. You never confuse between all these formats. As a fast bowler you just forget about the past and look forward. You have six balls, and even if someone goes after one, you have another five to bounce back strongly.
FP: How would you have coped in this era of big hitting? How would you have bowled to people like Chris Lynn and Glenn Maxwell?
Vaas: In my era, there was no Maxwell or Lynn. But we had people like (Virender) Sehwag, (Matthew) Hayden, (Sanath) Jayasuriya. It was very hard (to bowl to them). These people go after every ball. The margin of error is very little. You've got to focus, every ball. You have to give 100 percent. But I have done it. It's a game that deals with the bat and ball and not the person. So you've got to take it as it comes.
FP: Shane Bond recently said that it would be tough for the bowlers to switch from IPL to Champions Trophy after one month of T20s. How does a pacer switch swiftly between different formats?
Vaas: It differs from pacer to pacer. Some adapt quickly, some don't. The person who has a strong mind and belief will adapt quickly. You need to be mentally strong, especially fast bowlers. But cricket has become more professional and bowlers can handle the transition well.
FP: It's all about skill with fast bowling nowadays. Do you think the thrill and joy of raw pace has started to disappear?
Vaas: When you start playing T20s, even if you bowl at 150 kmph, the bowl will go the distance. The batters have adapted. When you bowl faster and faster and the ball keeps disappearing, the bowler is thinking: "There is no point bowling fast, I will try and bowl slower balls and try to stop the batsman go after me." Recently I have seen even the bowlers who bowl 150 kmph, bowl one at 150 kmph but the other ones are 120 kmph, 125 kmph.
FP: Do you think pace is still an intimidating factor in Tests?
Vaas: It's not just the pace. If a bowler is bowling 150 kmph-plus without swing, batsmen are very good at handling it, especially players with a good eye. But if you bowl 145 kmph-plus with swing, it's the toughest to face. So it's not just about pace.
FP: How much does aggression play a part in the modern era?
Vaas: Well, when you become a fast bowler, you need to have aggression. Being aggressive doesn't mean going at the batsman or having a blast at him. Aggression has to be shown via your skill. By taking wickets and looking at the batsman. Just eye to eye contact and good body language is good enough to show your aggression.
FP: Why do you think Sri Lanka have struggled to produce many successful fast bowlers? Is it because the tracks are unhelpful? Or something related to the coaching or schools structure? 
Vaas: It's not about the coaching. It's about training and fitness. In fast bowling, the most important thing is fitness if you want to play longer and achieve something. If you have the fitness you can produce good fast bowlers anywhere in the world. Most of the bowlers in Sri Lanka play in subcontinent wickets and you need to bend your back and bowl there. It's not easy. But you need to motivate yourself and have the courage to take it longer.
FP: It was during your stint as bowling coach that Suranga Lakmal, Nuwan Pradeep and Shaminda Eranga started bowling more than 20 overs every innings. They were fit too. But since your departure, we can see the old problems raising their heads again. What different do you do during the coaching stint?
Vaas: I always believe that for a fast bowler, the most crucial aspect is fitness. So I always focused and concentrated on fitness as well as bowling fitness. It's not only the bowling coach, even the trainers and the physios need to look at the player and design (fitness plans) according to what they require. Fast bowling is not just the coach's job; it's the entire support staff's job.
FP: Did you introduce a different diet?
Vaas: When you become a professional cricketer, you need to have a diet plan. Fast bowling is a hectic job and you've got to sacrifice a lot. You need to follow the right pathways. If you take shortcuts, you are finished. The moment you think you have made it, you're gone.
FP: Who are the upcoming bowlers with immense potential who might represent Sri Lanka in the future?
Vaas: We have a lot of young fast bowlers coming up. Nipun Ransika is a young U-19 boy, Jehan Daniel and quite a few other youngsters are coming up. You have to groom them and look after them really well, giving them right nutritional guidance and confidence.
FP: Do you think Sri Lanka has that system where you can protect and develop the fast bowlers?
Vaas: The system is very good. We are monitoring and taking care of them. We are making sure that they don't get burnt out. We are measuring different aspects, giving them the right ideas and taking them forward.
FP: There are some great left-arm quicks in world cricket today such as Mohammad Amir, Trent Boult and Mitchell Starc. Which of them do you like the most to watch?
Vaas: All the left-armers are amazing. They are taking wickets and it's good to see them doing well. You can't point out one single bowler. They have different calibre. The good thing about all these left-armers is that they have a goal or a target to achieve and they are gunning for that. These pacers try to work on dual aspects – pace and swing as well, which is great.
FP: Does anyone remind you of yourself?
Vaas: I can't give one name. Watching them closely, I admire them. They are brilliant because they are giving 100 percent for their country.
FP: Anything you spotted that you didn't do and they are doing now?
Vaas: I think one thing I have noticed is that if you take the three fast bowlers – Starc, Amir and Boult – they are not just bowlers, but athletes too. Not just bowling, even in fielding they give 100 percent. Boult has taken some brilliant catches and he has been fielding everywhere. In those days, when you say fast bowlers, they always fielded at fine leg or something like that, but nowadays, most of the pacers field at slip, gully or mid off. They really train themselves and being fast bowlers, they are very supple and adapt to all situations.
FP: What next for Vaas now?
Vaas: I want to produce many fast bowlers for the country. I would say another Chaminda Vaas or Richard Hadlee.
FP: And probably a coaching stint in IPL or something like that? 
Vaas: Well, was looking forward to play in the first three editions and I would love to give 100 percent, valuable thoughts for upcoming fast bowlers in the IPL (and) just encourage them to get to the next level.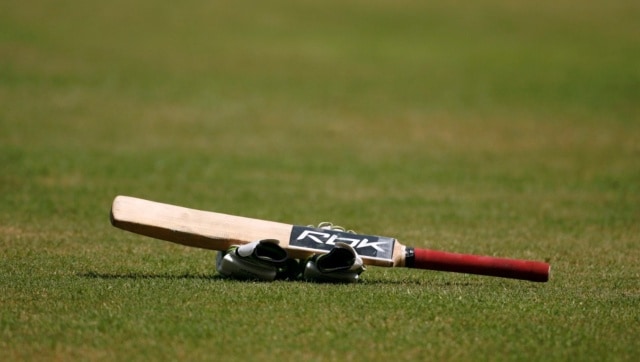 First Cricket News
The inaugural edition was won by Jaffna Stallions, who were led by Thisara Perera.
First Cricket News
India are scheduled to clash with Sri Lanka in three ODIs and as many T20 matches on the tour, which will begin on 13 July and conclude on 25 July.
First Cricket News
Stead also informed that left arm seamer Trent Boult is available for the second Test.