Cauvery dispute: AFC Cup quarter-final in Bengaluru to take place behind closed doors
The AFC Cup quarter-final between Bengaluru FC and Singapore's Tampines Rovers will be played behind closed doors in Bengaluru on Wednesday due to rising violence in the city.
Bengaluru: The AFC Cup quarter-final between Bengaluru FC and Singapore's Tampines Rovers will be played behind closed doors in Bengaluru on Wednesday after incidents of street violence and vandalism in the city owing to the Cauvery water dispute.
Bengaluru FC took the decision after consultation with the Bengaluru Police, Asian Football Confederation (AFC) and All India Football Federation (AIFF) as tension in the state escalated following the Supreme Court directive to Karnataka to release 12,000 cusecs of water from Cauvery to Tamil Nadu.
"The match will now be played behind closed doors, and has been rescheduled to 4 pm. Earlier the match was scheduled for 7 pm start," a BFC official told PTI.
The BFC said in a statement on its website, "It has been a rather delicate 24 hours for the state of Karnataka and specifically, the city of Bengaluru. In the wake of the recent turn of events and after lengthy consultation with the Bengaluru Police, the AFC and the AIFF, we at Bengaluru FC have to take this extreme decision."
The areas falling under Cauvery basin have been witnessing tension and violence with pro-Kannada outfits causing damage to properties and torching Tamil Nadu vehicles.
Following violence in the city, which also claimed two lives including a person falling prey to a police bullet, the Karnataka Government had imposed curfew in areas falling under 16 police station limits and clamped section 144 in the entire city.
The official also said fans and media will not be allowed to watch the match due to security reasons.
"We always thrive on the support that you – our passionate home fans bring to the stands, and as much as we will be handicapped by your absence, your safety and security will always mean more to us than everything else," the statement said.
Commenting on the match, incumbent BFC manager Albert Roca expressed his disappointment saying it was an unfortunate development, but pledged to put up a good show.
"It is unfortunate that we will not have our fans. It's a real shame but we need to accept it and put on a good performance. I have spoken to the players, and it won't be an excuse. Everyone wants to play with support but we will try to do our best," he said.
Fans expecting an exciting clash expressed their disappointment.
"We are extremely unhappy and it is a huge blow for the home team as they would be devoid of support coming from the fans, who are quite vociferous in the stadium," Shamshuddin, an avid BFC fan said.
Replying to a query Roca said Udanta Singh was fit, but would be used adequately.
Replying to yet another query, Roca said Sunil Chettri will be playing the match despite signing for Mumbai City FC in the Indian Super League.
Sports
The Copa America will kick off on Sunday with defending champion Brazil against Venezuela at the Mané Garrincha stadium in Brasilia. The final will be on 10 July at the Maracanã stadium in Rio de Janeiro, one of the COVID-19 epicenters in Brazil, where more than 480,000 have died from the coronavirus.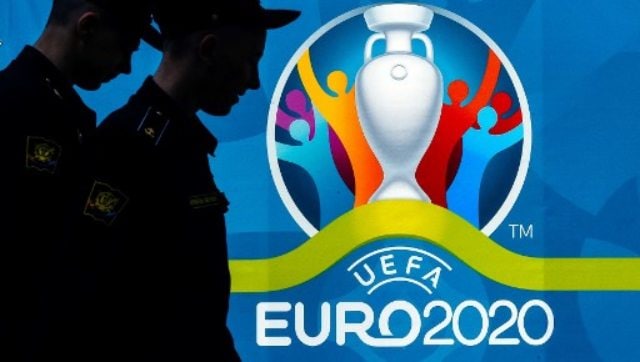 Sports
Ahead of this season's edition, let's take a quick look back at the history of the tournament, and try to refresh our memories by having a go at Firstpost.com's Euro Quiz:
Sports
The 17-year-old Paul will attend a training programme, in which special focus will be placed on team-building and cultural exchange in addition to the sporting aspects, a release from Sudeva FC said.