Caster Semenya vs IAAF: CAS postpones hearing to next month after both parties file 'additional submissions'
The Court of Arbitration for Sport had set a target of next Tuesday for a verdict but said on Thursday that Semenya's hearing will be delayed until next month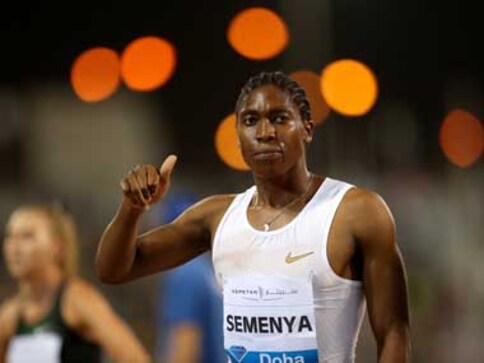 South African runner Caster Semenya will have to wait until the end of April to get a verdict in her challenge of IAAF rules seeking to control naturally high testosterone levels in female athletes

The Court of Arbitration for Sport had set a target of next Tuesday for a verdict but said on Thursday that it will be delayed until next month

The complex case was the subject of an unprecedented five-day appeal hearing last month in Lausanne, Switzerland
Sports
The 39-year-old Ethiopian came within just two seconds of Eliud Kipchoge's current men's world record of two hours, one minute and 39 seconds when he won the 2019 Berlin Marathon, the last time the race was held in Germany's capital due to the pandemic.
Sports
"I'm an athlete of challenges. If it was up to me, I'd compete in the two events," Rojas told Venezuelan President Nicolas Maduro in a ceremony in her honour in Caracas.
Sports
The 24-year-old Hurisa crossed the line first by three seconds but was later told he had been disqualified because the soles of his shoes were 1 centimeter (0.4 inches) thicker than the maximum 4 centimeters allowed.