Karjakin wins Candidates title but playing with GMs half his age, Anand shows why he is still among world's best
Every time Anand suffered a setback, he sprang right back and kept fighting. This is simply why he is the greatest Indian chess player ever
By Sagar Shah, ChessBase India
Moscow: Viswanathan Anand brought his World Candidates Championship campaign to a close, settling for a draw in his last match against Peter Svidler.
The Indian ace, who conceded the right to challenge Magnus Carlsen for the first time since 2008, finished with a score of 7.5/14 and had to settle for the third spot behind Russia's Sergey Karjakin and Fabiano Caruana of Italy.
Local favourite Karjakin beat Caruana in the last round to win the Moscow event and will take on Carlsen in the World Championship Match in November 2016.
Anand scored one point less than Karjakin, but was definitely the most uncompromising player at the event. He had the most decisive games. In such events it is natural that competitors remain completely solid. For example, Dutch talent Anish Giri finished with 14 draws and no wins or loses! Svidler had one win, one loss and Aronian had two each. But Vishy had seven decisive games – four wins and three loses! In a tournament that had 16 decisive games out of 56, Anand contributed nearly 45% of the non-drawn games.
"Bit of a roller coaster. I had some very good moments. In the end third is a good result but I spoilt some really good chances. It could just have been a dream tournament. Then again you cannot pick and choose – you cannot just keep the wins and say the losses shouldn't have happened. Mixed feelings but at least I will go back with something positive", is how Anand described his experience.
Truly, it was a complete roller coaster not only for him but for all the millions of his fans back home who were eagerly following each and every move of the 14 games that he played at the event.
The analyses of his victories and defeats reveal a clear pattern. All of Anand's wins came with white and all his losses were with the black. He well might won the event had he knew how to limit the damage with black pieces. But as the master said at the start: "You cannot pick and choose!"
The tournament began on a high note for the Indian Super GM as he won his first game against Veselin Topalov. In some ways this was a lucky break as Topalov missed a relatively easy combination with 20…Bxf2+.
This win was followed by solid draws against Levon Aronian and Caruana in the second and third rounds, respectively.
In fourth, Karjakin played a positional masterpiece to get the better of the Indian champion. Of course, Vishy made some errors but overall it was a smooth victory for the Russian. That loss was followed by Anand not making great use of his white pieces. He made a quick draw with Hikaru Nakamura.
The sixth game turned out to be one of the most crucial moments of the tournament for Anand. Peter Svidler gave him a break from the Berlin and invited him to go into the main lines of the Ruy Lopez with 3…a6. This was just what Anand needed. In sublime attacking style he was able to mate Peter's king in just 24 moves!
The first half ended on +1 with a draw against Anish Giri with the black pieces. A draw against Topalov kicked off the second half. And then came the endgame against Aronian which would have made even the great endgame expert, Akiba Rubinstein, proud. In free-flowing style Anand was able to win the game and with +2 he joined the leaders after nine rounds.
A shock defeat to Fabiano Caruana in the tenth round was blow to Anand's chances, but as if nothing had happened, he came back the next day and played his best game of the tournament against Sergey Karjakin.
"When I started out, I didn't have any faith that I could win this ending!" was the way in which Anand described his technical brilliance against Karjakin.
In an ending where it looked as if he had no chances, Anand was systematically able to increase the pressure and win the game. Just when everyone had written him off, he was back again. This game really defined Anand's fighting spirit at this event. To come back right on the next day, and beat not only the leader but the guy who went on to win the tournament, was surely not a mean feat.
At 7.5/11, hopes of Indian fans were as high as ever! Anand had not only won against Karjakin but also shot back into the lead with Caruana. But his loss against Nakamura in the 12th round was the first nail in the coffin and then the draw against Anish Giri ended his chances for the gold. A quick draw against Svidler in the last round ended his tournament.
The thing which makes Anand's tournament special is the fact that in a field of players half his age, he could keep his chances right until the very end! Every time Anand suffered a setback, he sprang right back and kept fighting. This is simply why he is the greatest Indian chess player ever!
A small chat with Anand at the end of the tournament
The Karjakin-Carlsen 12-game tie, to be held in November this year in New York may be staged at the Trump Towers, hinted FIDE President KirsanIlyumzhinov. The Norwegian is a favourite by quite a big margin.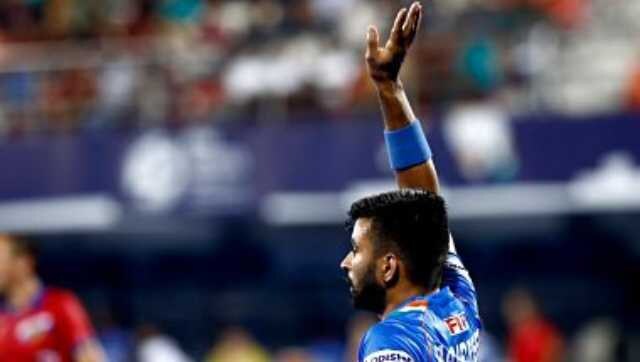 Sports
Baskaran, who had led India to its last Olympic gold medal in hockey in the 1980 Moscow edition, advised to the team to keep up its confidence level.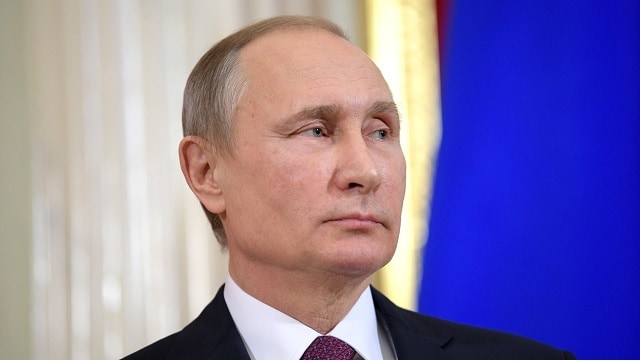 World
As the 68-year-old delivers his latest state of the nation address on Wednesday, Putin is leading a Russia that is closer to the Soviet Union than at any time since its collapse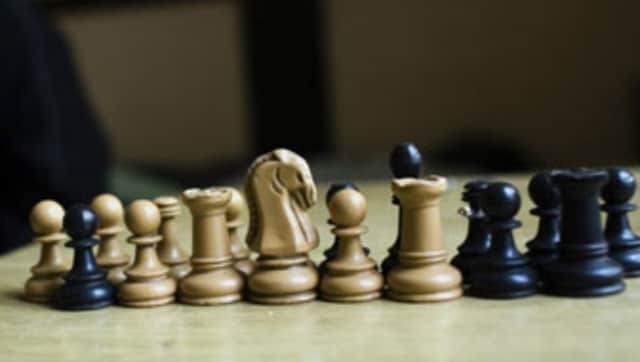 Sports
AICF will be providing medical, home quarantine support and financial assistance for members who require hospitalisation due to COVID-19.