Candidates Chess: Anand settles for a draw despite having Caruana on mat; stays in joint lead
After a hard-fought strategic battle lasting 40 moves, Viswanathan Anand split point against World No.3 Fabiano Caruana in the third round of the World Candidates Championship in Moscow on Sunday
By Sagar Shah, ChessBase India
Moscow: After a hard-fought strategic battle lasting 40 moves, Viswanathan Anand split point against World No.3 Fabiano Caruana in the third round of the World Candidates Championship in Moscow on Sunday.
With two draws and one win, Anand is currently in joint lead with Sergey Karjakin and Levon Aronian with two points out of a maximum three.
The second successive draw took Anand to two points out of a maximum three and helped him maintain lead though his position is now also shared by Russia's Sergey Karjakin and Armenia's Levon Aronian.
Born in 1992, Caruana is touted as one of the best upcoming talents in world chess. One of the secrets why Anand has been able to compete successfully with players half his age is his flexibility and adaptability to a new situation.
The Indian super GM opened with 1.e4 and the game followed the same pattern of his duel with Veselin Topalov from the first round which Anand had won. It was obvious that Caruana had studied the nuances of the position and had come well prepared. Caruana's helper Rustam Kasimdzhanov has been Vishy's second in the past and knows his playing style and secrets quite well.
However, rather than let the Caruana-Kasimdzhanov team come up with a new idea and surprise him, Anand deviated on the seventh move with 7.h3 in the Anti-Berlin Opening. This put Caruana on the backfoot and he started to consume a lot of time for his moves.
The Indian ace obtained a small but a steady advantage out of the opening. He continued making strong and purposeful moves to keep increasing that edge. When the game approached move No. 27, Caruana's position started looking quite suspect and his time on the clock was also running low. The Italian-turned-American had around 10 minutes left to make 13 moves and reach the next time control. It was at this point that Caruana decided to sacrifice a pawn.
In chess when two pawns end up in one column (file) it is supposed to be bad, as the pawns come in each other's way and lose the harmony they possess standing next to each other. However, there are always exceptions to the rule and strong players know when they can get away with it. In the above position when Caruana pushed his pawn to h4, Vishy took it with 28.gxh4! (in chess terminology '!' stands for a good move) and accepted the doubled pawns on the rook file.
It was a very responsible decision by Anand and the risks were well assessed. His king was weakened to some extent but he had won a pawn and gained a few advantages in return.
Fabiano's back was against the wall but he kept fighting. Round about move 31, Anand went wrong and made an inaccurate move. Such is the nature of the game that your entire advantage built over past many moves can vanish in an instant. This is exactly what happened and within a few moves the game was drawn.
In spite of this slightly unfavourable result, Anand fans can be happy about the fact that he is playing really well in Moscow. After a win against Topalov in round one, Anand made a relatively easy draw with the black pieces against Aronian in the second game and in the third round he put quite some pressure on Caruana.
Here's a short video interview with Anand where he speaks about the event until now, his schedule in Moscow, what he plans to do on the rest day and how he tries to remain focused during such important events.
As 14 March is the first rest day of the event, action will resume on the 15th when Anand takes on one of the co-leaders, Sergey Karjakin, at 3 p.m. Moscow time (5.30 p.m. IST) in Round 4.
Standings after three rounds: 2/3 — Anand, Aronian, Karjakin. 1.5/3 — Giri, Svidler, Caruana. 1.0/3 — Nakamura. 0.5/3 — Topalov.
Play over Anand's draw with Fabiano Caruana on a replayable JavaScript board with in-depth analysis from the author.
Here's your chance to send best wishes to Vishy Anand in Moscow.
The writer is an International Master and is the founder of Chessbase India.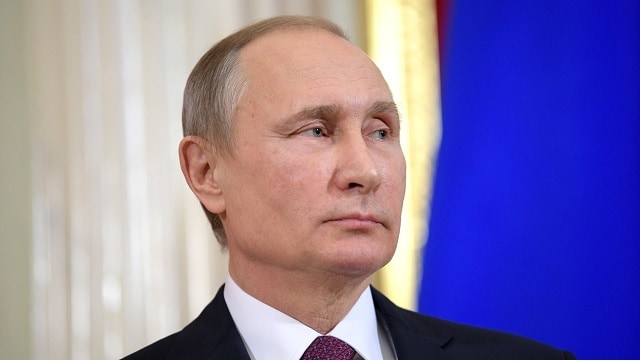 World
For Vladimir Putin, such an occurence fundamentally alters the risk versus reward equation when it comes to repeating his action in Crimea, were he of such a mind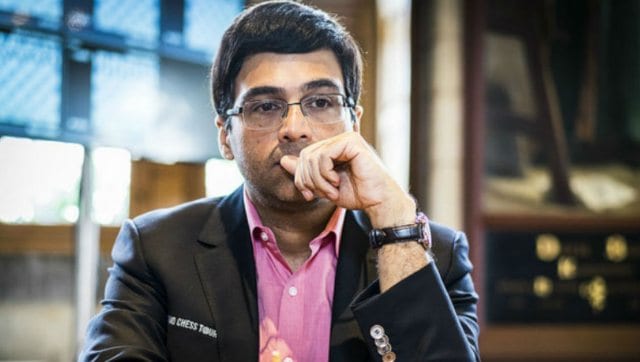 Sports
"I had help from the people analysing the game, computers... In hindsight, it was quite silly," tweeted Zerodha co-founder Nikhil Kamath after "beating" Viswanathan Anand in a charity chess match on Sunday
Sports
Nikhil Kamath had taken the 'help' of chess analysts and computers to get the better of Anand, a five-time World Champion, during the event.