Can still beat everyone at Rio Olympics: Mike Powell announces comeback at 52
Bengaluru: Confident of beating the best even at 52, world record-holding long jumper Mike Powell
has announced that he would try to qualify for this year's Olympic Games.
"The state of the long jump is pathetic, I have watched these people jump at the World Championships last year and I know I can beat them. No other sport has fallen behind the way Long Jump has," he said ahead of the TCS World 10K scheduled to be held on May 15 in Bengaluru.
The American is the TCS World 10K International Event Ambassador.
Powell said he is all prepared to be a part of the Rio Olympics.
"I told my daughters that Daddy is going to the Olympics. I got to make it! That is my biggest motivation. It has to be
done not only for my daughters, but for other people to know 50 is not old," he said.
Powell said he knew that he would get there and be a strong medal contender in Rio.
Powell said his comeback is not an overnight decision, and dates back to when he was invited to participate in a celebrity TV Long Jump competition in Japan in April of 2013.
Working towards qualifying in the middle of June for the American Olympic team, Powell is confident of reaching the 8.15 qualifying mark.
Sports
Check out some photos from day three of the Tokyo Olympics 2020.
Sports
Competing in the 49 kg category, Chanu is being considered a sure shot medal prospect for India as her personal best of 205 kg is only second to China's Hou Zhihui's effort of 213kg in the eight-woman field.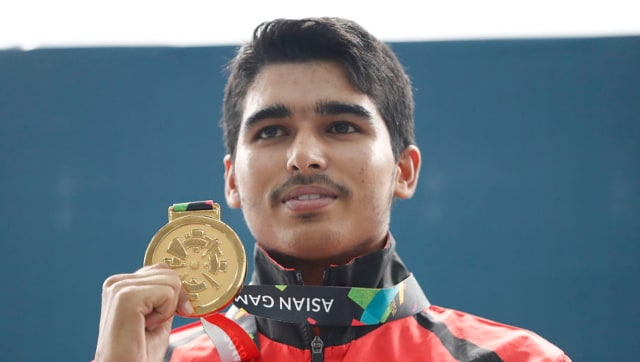 Sports
Alongside Abhishek Verma, Saurabh Chaudhary will be part of the first competition day action in the men's 10m air pistol event.