BWF World Tour Finals 2018: Sameer Verma blows match-point to bow out; but PV Sindhu makes second successive final
On Sunday, Sindhu will clash for the women's singles title with a Japanese player for the second successive year.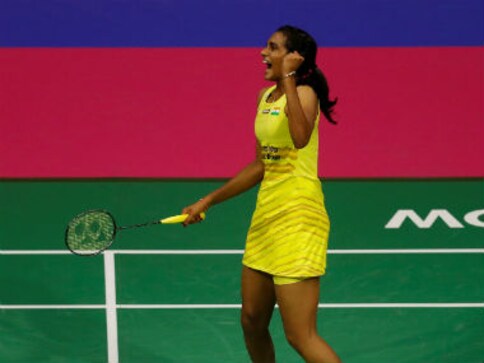 It was so near, and yet so far, for two Indians to make the title round of the World Tour Finals in Guangzhou.
While Pusarla Venkata Sindhu kept her date with destiny with a pulsating win in two tight games over Thailand's Ratchanok Intanon, her compatriot, the unconsidered Sameer Verma, playing a brilliant brand of badminton that combined aggression with deft touch play, yet stumbled at the tape, and went down to China's Shi Yuqi in the play-off men's singles semi-final.
Following some acrobatic, resolute defending off Shi's best smashes, the 24-year-old Indian held match point at 20-19 in the second game, after winning the opening stanza comfortably. However, the 22-year-old Chinese ace staved off the danger with a well-controlled rally, terminated by a leaping sideline smash; and held on for dear life against the nervous Indian, to run out a 12-21, 22-20, 21-17 winner in eight minutes over the hour mark.
Shi will clash in Sunday's final at the Tianhe Gymnasium with Japan's top seed and World No 1, Kento Momota, who cantered to an untroubled 21-14, 21-12 triumph against South Korea's Son Wan Ho, although the match dragged on for 52 minutes, thanks to the accuracy of both players, and the lengthy rallies they played.
For his pulsating triumph in an hour and eight minutes, Shi should thank his stars and the chair umpire, who failed to pull him up for a blatant infringement at the net, a couple of points before the match went into the extra-points duel in the second game. In response to a tight backhand crosscourt drop shot by Verma, the Chinese player whipped the shuttle down, with his racket head crossing the tape by a few inches.
"Sameer may have lost, but he played gallantly and should have won the second game, too," said former international and Thomas Cupper, Partho Ganguli. "Shi Yuqi's racket crossed the net when he tapped the shuttle; the replay clearly showed it. With the advances that technology has made, an objection raised by a player, of a racket crossing the net, needs to be reviewed."
Sadly, the umpire refused to entertain Verma's impassioned entreaty for a review; and the Indian squandered his solitary match-point shortly thereafter. Reprieved on the brink of the abyss, Shi showed why he has reached the finals of the last two All-England Championships, and won the 2018 version, by upping the pace and taking full advantage of Verma's lack of self-belief that he could actually win.
For Indian supporters who were bitterly disappointed by Verma's defeat, there was some cheer as Sindhu made her second successive season-ending final with a fighting 21-16, 25-23 victory in 54 minutes against Thailand's resurgent 2013 world champion, Intanon.
It was a memorable match that touched dizzy heights for its sheer quality — the sparkling strokeplay and never-say-die spirit of both combatants, and a fascinating tug-of-war on strategy in the second game.
But for being deuced at 11-all, Sindhu remained ahead for most of the first game, countering the wiles of the strokeful Intanon by reaching just about everything and getting the bird back. The Thai was masterful at the net, using her supple wrist to turn the shuttle across court at the last possible moment, and revealing exquisite control in even getting back dribbles that tumbled over the net.
The Indian powered away after 12-all, to bag the opening stanza with a degree of comfort. She continued to enjoy small leads of 4-0, 6-3 and 10-7, only to see Intanon rally strongly and go into the breather with a slender 11-10 lead.
In the latter half of the second game, the two antagonists were locked in a desperate battle to get over the line. Intanon, realising that Sindhu would run away with the match if she continued to play at the same pace as earlier, simply went for broke, dictating the rallies with magnificent netplay, followed up with smashes directed at her rival's body.
The Indian's defence buckled under the pressure of even relatively innocuous smashes, but her own ploy of dragging the Thai all over the court with attacking crosscourt clears, interspersed with some admittedly tentative netplay, brought her back into the equation on each occasion.
Still, Intanon reached 20-19 first, and looked like taking the match to a decider. She had a total of three game-points in the fascinating extra-points duel, while Sindhu had one match-point of her own at 22-21, before the Indian played a marvellous rally at 24-23, desperately getting back a stream of smashes, deep tosses and fast drops, and forcing her opponent to hit an exhausted shot into the sidelines.
On Sunday, Sindhu will clash for the women's singles title with a Japanese player for the second successive year. Whereas last year in Dubai, the Indian had bowed out by a heart-rending 19-21 scoreline in the deciding game of the final against Akane Yamaguchi, this time she will play a repeat of the 2017 World Championship final in Glasgow, that was won at 22-20 in the third game of a classic 110-minute duel by Nozomi Okuhara.
The 23-year-old Okuhara made the summit clash by lowering the colours of her fellow-countrywoman and defending champion, Yamaguchi, without breaking too much sweat (in extremely dry, humidity-free conditions, in any case), by a 21-17, 21-14 scoreline in the expected battle of attrition that lasted 46 minutes.
Sindhu and Okuhara are so closely matched that they are tied 6-6 in their head-to-head record, but what is enormously intriguing is the fact that they have alternated with each other in determining the victor of their last seven clashes, spread out over the past two years.
Observe their record, and the closeness of their matches, since the start of 2017:
Singapore Open, April 2017 – Sindhu beat Okuhara 10-21, 21-15, 22-20
BWF World Championships, August 2017 – Okuhara beat Sindhu 21-19, 20-22, 22-20
Korea Open, September 2017 – Sindhu beat Okuhara 22-20, 11-21, 21-18
Japan Open, September 2017 – Okuhara beat Sindhu 21-18, 21-8
All-England, March 2018 – Sindhu beat Okuhara 20-22, 21-18, 21-18
Thailand Open, July 2018 – Okuhara beat Sindhu 21-15, 21-18
BWF World Championships, August 2018 – Sindhu beat Okuhara 21-17, 21-19
Make no mistake, both the 23-year-old rivals are playing arguably their best badminton at the moment. Okuhara seems to have fully recovered from a knee injury she had incurred in Tokyo last year, and despatched her compatriot Yamaguchi in Saturday's semi-final without much ado. Sindhu appears to have worked on the mental side of her game, and is appearing mature, stable and mentally strong.
Okuhara has won the season-ending title before, whereas Sindhu is yet to have her name inscribed on the rolling trophy. If one goes by their record over the past two years, it is actually the Japanese player's "turn" to win their next bout, on Sunday. It is up to Sindhu to break the mould, and stamp her own impress upon the $1.5 million prize money competition.
Sunday's finals start at 1 pm China time (10.30 am, India time) with the women's singles title clash between India's Sindhu and Okuhara. The men's singles final between Japan's Momota and China's Shi is third on the schedule.
Badminton
Praneeth beat Korea's Hyeok Jin Jeon 24-22, 7-21, 22-20 in the men's singles second-round match to enter the quarters of the Super 300 tournament in Bangkok.
Badminton
World No. 12 Sen squandered an opening-game advantage to go down 21-15, 10-21, 13-21 to home favourite Christie, ranked third, in a 62-minute men's singles match.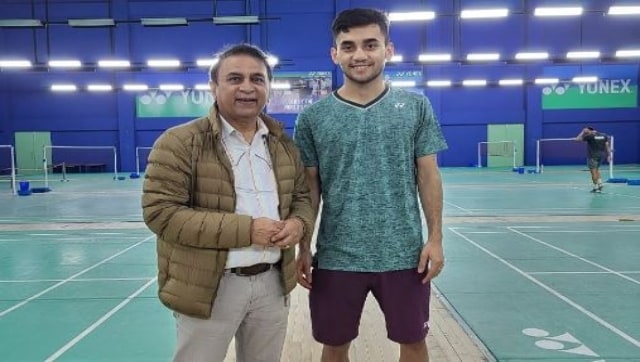 Badminton
Gavaskar posted a picture with Lakshya Sen on Instagram and captioned it: ''My new badminton hero Lakshya Sen, after the one and only Prakash Padukone.''