Bundesliga: Borussia Dortmund trio of Marco Reus, Andre Schurrle and Mario Goetze aim to stay fit for 2018 World Cup
After his 2014 disappointment, Reus wants a crack at the World Cup finals in Russia alongside Dortmund pals Goetze and Schurrle.
Berlin: Marco Reus is determined to make up for his 2014 World Cup heartbreak in Russia after finally hitting form alongside his Borussia Dortmund team-mates' Andre Schurrle and Mario Goetze.
Deep into extra time in the 2014 World Cup final, it was Schurrle's cross which Goetze chested down and volleyed for the winning goal.
As the Germany team celebrated on the Maracana pitch, they held aloft Reus' shirt alongside the World Cup trophy in Rio de Janeiro.
The winger was watching back in Germany after torn ankle ligaments in the final warm-up game robbed him of a World Cup winners medal.
Fast-forward nearly four years and Reus scored again in Dortmund's 1-1 draw at RB Leipzig on Saturday to continue his fairytale comeback.
"I won't make a secret of the fact it's a big goal of mine to be there (at the World Cup)," Reus said.
"I know I've got a good chance if I'm playing well."
Reus has now scored in each of his last three league games after eight months out having ruptured his cruciate knee ligament last May.
After his 2014 disappointment, Reus, 28, wants a crack at the World Cup finals in Russia alongside Dortmund pals Goetze, 25, and Schurrle, 27.
When fit and in form, few defences can live with the trio, who have started Dortmund's last three games.
"It's awesome, we used to joke that we all might end up at the same club one day, but none of us really believed it would happen," said Reus.
Given their injury records, staying injury-free is crucial to the trio's hopes of being named in Germany's World Cup squad on 15 May.
Goetze and Schurrle joined Dortmund in 2016, linking up with Reus to realise their dream of playing for the same club.
Goetze ended an unhappy stint at Bayern Munich, while ex-Chelsea winger Schurrle cost €30 million from Wolfsburg.
However, illness and injury threatened to burst the bubble.
Green tea and berries
Reus also missed out on a place at Euro 2016 with a persistent groin injury, then had eight months out until February with the torn knee ligament.
Goetze struggled on his return from Bayern and a metabolism disorder was diagnosed in February 2017, which sidelined him for five months.
Schurrle was plagued by a series of confidence-sapping injuries last season and struggled on the rare occasions he did play.
Reus, Schurrle and Goetze managed just 25 minutes together in Dortmund's yellow shirt until the trio started for the first time a fortnight ago.
However, they shone immediately in the 1-0 win at Borussia Moenchengladbach.
Goetze's long pass found Schurrle in the area, the ball was fired across to Reus who netted the winner — his first goal in eight months.
"It's amazing, it's a good feeling, we're very good friends and we wanted this for a long time and now it's finally here," said Schurrle after the win at Gladbach.
"We have to stay healthy and play together like we used to."
Last Monday, the trio combined again when Goetze played Schurrle into the box, who squared and Reus slammed home the blocked cross in a 1-1 draw with Augsburg.
Schurrle puts his form down to a change of diet.
Meat and dairy products are out, green tea and the nutrition-rich acai berries, which he discovered in Brazil, are in.
"I drink a pot of green tea every morning, it makes me feel fresh and more awake," he said.
Goetze is just grateful to be playing regularly after having to Google the metabolism disorder which cost him so much time last season.
"Having that routine of playing regularly helps you gradually improve your form," said Goetze.
"You need to have confidence in your own game and keep working on your fitness to be 100 percent."
Between them, Schurrle, Goetze and Reus have made 149 appearances and scored 48 goals for Germany, but they want more.
"I've been in touch with (Germany head coach) Joachim Low," Reus admitted last month.
"We text and phone each other often, he's always up to date. I know that if I perform well, I will be a part of the World Cup squad."
Sports
Flick, whose successful reign as Bayern manager will come to an end this season, has got the backing of Germany team director Oliver Bierhoff.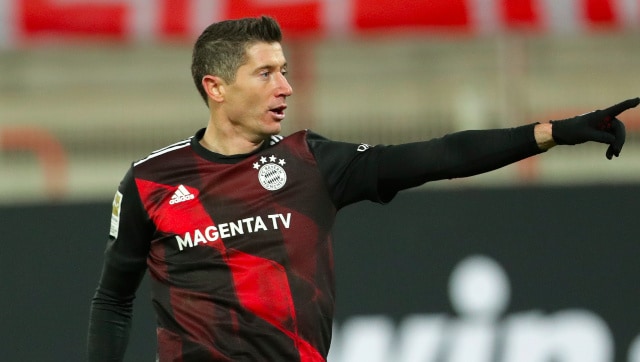 Sports
Lewandowski has scored 39 league goals this season — one short of Gerd Mueller's Bundesliga record of 40 set in 1971/71.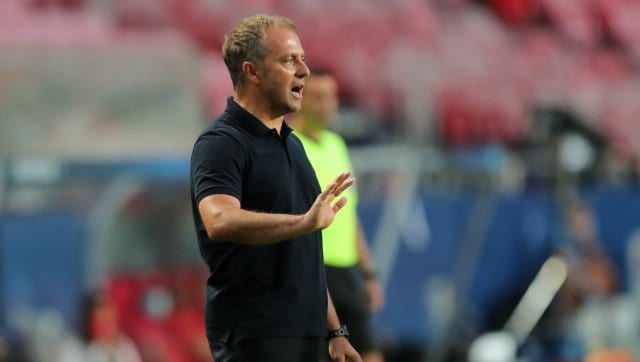 Sports
Flick is the red-hot favourite to replace Loew, having asked to be released from his Bayern contract.