Bundesliga: Borussia Dortmund not ready to negotiate over fees with Barcelona for Ousmane Dembele
Borussia Dortmund say they will not negotiate with Barcelona over a price for Ousmane Dembele as the clock keeps ticking in their stand-off with the want-away winger.
Berlin: Borussia Dortmund say they will not negotiate with Barcelona over a price for Ousmane Dembele as the clock keeps ticking in their stand-off with the want-away winger.
Dortmund suspended Dembele indefinitely on 10 August when the 20-year-old boycotted training in protest after the German club rejected an initial bid from Barcelona.
The Spanish giants want to sign Dembele and Liverpool's Philippe Coutinho to replace Neymar, who left for Paris Saint-Germain for a record €222 million.
However, Dembele has a Dortmund contract until 2021 and reports claim the Germans want €130 million for the player they paid just €15 million to Rennes in 2016.
"We are prepared to sell him and what we want is on the table," confirmed Dortmund's CEO Hans-Joachim Watzke, putting the ball firmly in Barcelona's court.
"When it's not met, Dembele will stay with us.
"We will not negotiate."
Last week, no sooner had Barcelona's general manager Pep Segura said they were "close" to a deal with Dembele than Watzke fired back things "had not moved forward one millimetre".
Back in France
Dembele has already quit his accommodation in Dortmund and moved back to France.
However, if he fails in his bid to join Barcelona Watzke says he will have to eat significant humble pie with the Borussia squad.
He was banned when Dortmund romped to a 3-0 win at Wolfsburg on Saturday in the opening Bundesliga match of the new season.
Christian Pulisic, Dembele's replacement on the right wing, scored and set up a goal in a superb display.
Officially, Watzke says Barcelona have until 31 August, when the transfer window closes, to raise their offer.
However, German daily Bild claim they have told Barcelona that they have until this Sunday to meet Dortmund's price.
The ongoing saga has seen Watzke join calls for the transfer window to close on 1 August, rather than at the end of the month.
"In the summer, the fans look forward to the season and when it starts, it should be about football, not this theatre," he grumbled.
Bayern chairman Karl-Heinz Rummenigge agrees.
"UEFA (European football's governing body) is already for it. The window should be closed when the leagues start, otherwise it's a bit strange," he said.
Having lost Robert Lewandowski in 2014 on a free-transfer to arch rivals Bayern, all Dortmund stars are now on water-tight contracts, which are regularly extended.
Warning
Dortmund's stance with Dembele is a warning to any of their top players who might be tempted by big-name clubs.
Particularly top scorer Pierre-Emerick Aubameyang, who has made it clear he wants to play for Real Madrid one day.
Dembele's attitude has been widely condemned in Germany, where there is a suspicion that the 20-year-old's behaviour has been heavily influenced by the Spanish giants.
"If Barcelona are behind it, then I have no respect for the club," Bayern Munich president Uli Hoeness said scornfully.
Germany's head coach Joachim Loew says Dortmund are taking the correct stance over Dembele.
"I simply condemn it when a player who has a contract goes on strike and says that he wants to change clubs," said Germany's World Cup-winning coach.
"It is absurd when contracts are no longer worth anything.
"Dortmund's stance is absolutely right."
With Liverpool chasing Dortmund's US international Christian Pulisic, Borussia must show their players who's boss, added Hoeness.
"You have to show your strength as a big club, like Borussia Dortmund, either they get what they are asking for or, if not, then he stays.
"You have to show everyone who is lord in the house."
Sports
The news follows a two-year transfer ban imposed on the club Friday by FIFA for bringing underage Nigerian players to Italy in breach of national immigration laws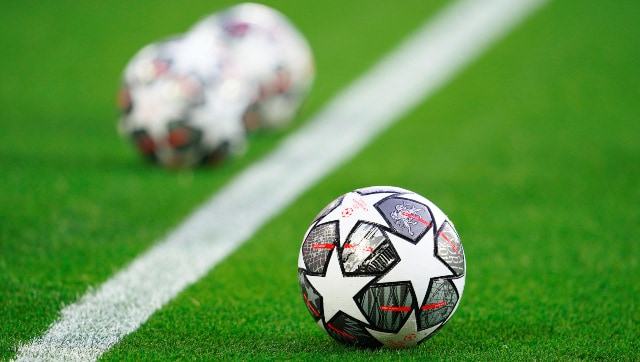 Sports
Celtic must now recover in time for this weekend's start of the Scottish Premiership season. They face Hearts on Saturday.
Sports
Areola spent last season with fellow London club Fulham.