British Open 2017: Jordan Spieth grabs co-lead after wretched morning weather plagues Day 1
World No 3 Jordan Spieth matched the course record 65 with a blemish-free card, making five birdies on the 2nd, 8th, 9th, 14th and 17th, hitting 15 greens in regulation along the way.
As the wise men say, at The Open the only thing that's absolutely certain is the uncertainty of the weather. And that is exactly the trend that marked Day 1. The wretched morning weather claimed its victims. The first player to turn in an under-par score, Matthew Fitzpatrick (England) teed off over an hour after the flight that got things under way at 6.35 am.
Caught in this morning wave were the Indian duo of Shiv Kapur (8.36 am) and Anirban Lahiri (9.14 am), both carding identical three-over-par 73's, albeit in contrasting styles. Kapur played steady and cautious, and putted well making just 26 putts with the flat stick. He fired three birdies and three bogies. However, the triple bogey 6 on the 7th hole, a tricky par-three provided the major speed bump on his scorecard.
Lahiri, considered amongst the longest of the tee, came undone in an eight-hole span making six bogies between the 6th and 13th holes. A birdie on the 14th, followed by an eagle on the 17th allowed him to bring back a respectable closing score. With late tee times on Friday, when the weather is expected to be reasonably clear, I would expect solid rounds that get them in to the weekend action.
They currently sit at T90, behind a number of golfers who played late on Thursday and took advantage of the clear skies and marginal winds. This is something that they cannot expect on Friday, with heavy rain and winds unto 35 mph forecast for the late-morning starters.
Ian Poulter (England) produced the round of the day from the morning wave. With abyssal conditions, Poulter fired an animated 67 with four birdies and a lone bogey, a score that could well have threatened the five-under course record under better conditions. Playing alongside Poulter was Alex Noren (Sweden) who brought in a gritty 68. Noren, ranked ninth in the world, has five European Tour victories to his name in the last year and a half alone, and will certainly be a threat if he can take benefit of the relatively benign conditions expected around his tee time on Friday.
Bookmakers favorite at 14/1, World No 3 Jordan Spieth (USA), christened 'The Golden Child' by fellow American professionals and close friends Rickie Fowler and Justin Thomas, matched the course record 65 with a blemish-free card, making five birdies on the 2nd, 8th, 9th, 14th and 17th, hitting 15 greens in regulation along the way. The master strategist clearly sits in the drivers seat and credited his positivity to time spent week before last in Cabo, Mexico holidaying alongside sporting legends Michael Phelps, Michael Jordan and Fred Couples.
Defending champion, Henrik Stenson (Sweden), playing in the same group as Speith, carded a steady 69 to keep himself in the hunt. Following this group, in came a couple of other marquee pairings that provided all the excitement on an otherwise overcast and grey morning. Justin Thomas hammered in a 67 peppered with three birdies and an eagle getting the better of Justin Rose (England), who held it together with a well constructed 71 as his form seemed to dessert him on the back nine.
Recently crowned US Open champion, Brooks Koepka (USA), playing his first competitive round since his historic victory at Erin Hills, brought in the second 65 of the day riding a hot putter that he needed to use only 21 times on the greens. Koepka also clocked an average 321 yards off the tee, not always using his driver. Almost keeping pace in the same group was World No 2 Hideki Matsuyama who sits at T12 with a 68.
Olympic bronze medalist Matt Kuchar (USA) brought in the third 65 of the day scorching the front nine with five birdies to tap 29 shots. Nine straight pars on the backward half put paid to his chances of breaking the nine-year-old course record held by Camillo Villegas (Columbia).
Disappointing performances were turned in by Masters champion Sergio Garcia, who brought in a lackluster 73, and wunderkind Jon Rahm signing for a 69 in calm conditions. Leading Spaniard of the day honors went to the affable Rafa Cabrera Bello, winner of last week's Sottish Open, who carded a 67.
Former World No 1's Adam Scott (two bogies, three birdies) and Jason Day (three bogies, four birdies) scored matching one-under-par 69's. Both have second-place finishes at The Open in the past and are keen to emulate Australian compatriot Ian Baker-Finch, who won this championship at Royal Birkdale itself in 1991, as well as greats Peter Thomson and Greg Norman who won five and two championships apiece, as did Kel Nagle. Two other Australians, Aaron Baddeley and Marc Leishman, also sit at T24 with one-under 69's.
Last man in the draw James Hahn (USA), who got in when countryman Brandt Snedekar withdrew on Thursday, was rewarded for the confidence and patience he showed flying across the Atlantic as first reserve. Hahn was actually on the 13th tee in the midst of a practice round when he received the call confirming he had a spot on the time sheet, he came in with a 68 on Day 1.
Surprising performances were turned in by the afternoon group that saw superstars Rory McIlroy (Northern Ireland) and Dustin Johnson (USA) bringing in identical 71's and being overshadowed by former Masters champion Charl Schwartzel (South Africa) shooting a 66. McIlroy, who went out in five over par on the outward nine fought back like the champion we know, turning in a four under par back nine. Johnson, on the other hand, never really got anything going at all making two bogies and a solitary birdie in his 18 holes.
Two time former Open champion Ernie Els (South Africa), playing in his 99th major championship, rolled back the years with a majestic 68. Pre-tournament favorite Rickie Fowler came in with a 71, in the company of smooth swinging Paul Casey (England), who shot a relatively stress-free 66. Casey spent all of last week in Italy, cycling in the mountains with his friends stating that the only time he thought about golf was when he kept reminding himself not to do anything silly that would jeopardise his participation this week.
I cannot wait to see what the what the golfing gods bring us on Day 2 of the 146th championship.
Bizarre fact of the day: European Challenge Tour golfer Julian Suri, who qualified for The Open, showed up this week without his golf set; Vueling Airlines misplaced it on a direct flight. Even worse, apparently this is the fourth straight tournament that he's flown to where the airline has lost his golf set and delivered it later. Suri shot a 74 using a set of borrowed clubs.
Irrelevant statistic of the day: Mark O'Meara, Open champion at Royal Birkdale in 1998, hit the opening tee shot this morning at 6.35 am and sits at the bottom of the leader board in 156th place after shooting a 81.
Historical trivia for the day: Speaking of heavy roughs — at the 1971 championship at Royal Birkdale eventual winner Lee Trevino lost his ball in the rough on the 15th hole. His caddie placed the golf bag down to locate the ball. Trevino and caddy found the ball, and it took them another few minutes to find the golf bag.
The author is a golfer who represented India from 1988 to 1991 and captained the West Zone from 1996 to 2001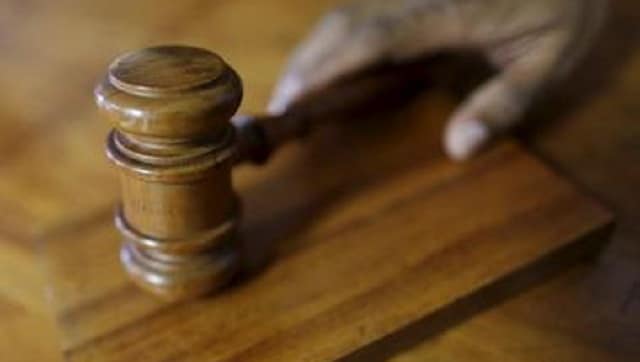 World
judge Athar Minallah said Tuesday that the navy had 'illegally' established Margalla Greens Golf Club, an 18-hole course adjacent to the country's top military university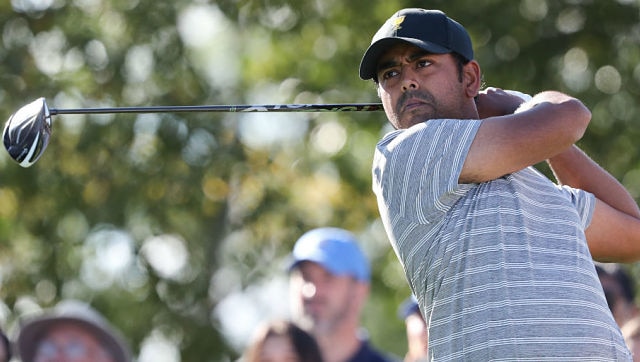 Sports
According to a statement issued by the Sports Authority of India, the total number of athletes under Target Olympic Podium Scheme rose to 301, including 107 in the core group.