British Open 2017: Jordan Spieth displays stellar iron play to grab lead after stormy second round
Jordan Spieth tops the leaderboard at -6 and exhibits tremendous self belief that reaffirms his position as the front-runner to wrest this championship.
Amidst the drama that unfolded during the second round, the wind turned in to a squall and the rain in to a deluge and play was briefly suspended due to temporary flooding on the golf course. The projected cut line kept rising and rising and finally settled in at +5 for the top 70 players and ties to make the weekend high stakes game. To put things in perspective this number stood at +1 on Thursday.
American Jordan Spieth took control of the 146th Open with stellar iron play and riding a hot putter (25 putts). Spieth followed up his opening 65 with a 69 to top the leaderboard at -6, he now takes a two-shot lead into the weekend.
Countryman and joint overnight leader Matt Kuchar briefly held the lead several hours earlier weaving his way to -6 before two late bogies pulled him back to a two round total of -4. He now sits alone in second place behind Spieth.
Spieth, well known for his lengthy discussions with caddie Michael Greller and amusing instructions to his mid flight golf ball, was at his animated best making his way through the worst Royal Birkdale could throw up. Making three birdies and one eagle, he also made four bogies exhibiting tremendous self belief that certainly reaffirms his position as the front-runner to wrest this championship to add to the two majors he already owns. That scenario would have him win three legs of the four majors at age 23, matching the record held by the greatest ever — Jack Nicklaus.
The day was headlined with Rory McIlroy from Northern Ireland making a hard and fast start with a birdie on the first hole followed by two more on the third and sixth, setting the tone for the morning wave, breezing through the links in a solid 2-under-par 68 that catapulted him in to the top 20 at the time — a total score matching that of early morning clubhouse leader, 20-year-old Austin Connelly from Canada. McIlroy, who needed only 24 putts, sits at T6 at the end of day's play, which is a testament to how the weather humbled the best golfers in the world as the day wore on.
About the time McIlroy completed his round, news filtered through that defending champion Henrik Stenson's rented home had been burgled the night before. What did the burglar steal? All of Stenson's clothes and some personal valuables. Fortunately, the Stenson family was not at home when the thieves struck. Stenson, gracious as always, released a statement that this was obviously a very special week for him and his family, and he would not allow this incident to spoil the experience for them in any way. Stenson shot a checkered 73 and heads into the weekend in T24 at +2.
Capitalising on a favorable morning tee time, 2015 Open champion Zach Johnson of USA fired a 66 peppered with five birdies and a single bogey to follow up his disappointing 75 from Thursday. Johnson playing along side reigning Masters champion Sergio Garcia of Spain and 2015 PGA champion Jason Day of Australia formed one of the morning marquee groups.
Garcia bludgeoned his way around the course aggressively employing his driver to produce a 69 that included one eagle and two birdies and an unfortunate bogey on the last hole. Garcia reportedly injured his shoulder blasting his golf ball out of a tricky lie in a gorse bush on the fourth hole. He had to be attended to by an on-course physiotherapist.
Day, on the other hand, seemed in cruise control chugging along comfortably until he collapsed over the closing three holes with two double bogies and a bogey to sign off for a disastrous 76 and make the weekend on the cut line.
Indians Anirban Lahiri and Shiv Kapur flattered to deceive, they flirted with the cut line their entire back nine's only to both come up short by a solitary stroke within 30 minutes of each other. Lahiri clearly struggled on the greens and despite hitting 15 greens in regulation could only make one birdie and needed 34 putts to complete his round. Particularly disappointing was his bogey on the final hole.
Kapur made five bogies, four of them on the back nine and desperately needed to birdie one of the two closing holes to make the weekend — it didn't happen, ending the Indian challenge. 73 + 73 for both the Indian men, leaving them one shot too far in a tie for 78th place.
US Open champion Brooks Koepka remained in the hunt riding solid iron play and a strong scrambling game, to get around the course in a 72 and enter the weekend at 3 under. Playing alongside Koepka was Hideki Matsuyama, who struggled with the rain, winds and his swing all day long. An untimely double bogey on the 15th hole dropped Matsuyama back to a 72 and an even par over total for the first two rounds.
Local hero Tommy Fleetwood from England was the third member of this high profile group. Fleetwood, who grew up five minutes down the road from Royal Birkdale, did not disappoint his fans, clawing his way back into the weekend with a well-plotted 69 in follow up to his opening 76. Fleetwood, twice a winner this year, is one of the hottest golfers in world and the current leader of the European Tour 'Race to Dubai' standings.
Feisty Ryder Cup legend Ian Poulter continued his fine run at the top, adding an even par 70 to his 67 from Thursday and joins Koepka at T3 position. Poulter clearly was at home in the wet and blistery conditions and cheered on by the local crowd made one birdie and bogey each in his effort. Along with Koepka he occupies T3 position and famously declared after his round he is all set to go toe to toe with 'anyone' over the weekend.
This season, he has come to be known as 'Poulter 2.0' — this version is both fearless and dangerous. Out of the game with foot injury for 15 months, Poulter played on the PGA Tour on a major medical exemption this season. Post the Masters, the PGA Tour informed him that due to a miscalculation he hadn't lost his playing privilege and was eligible to compete at The Players Championship, where he went on to finish second, effectively retaining his tour card.
Other notables to make the weekend include Ernie Els at +1/T20; Rickie Fowler at +2/T24; Adam Scott, Paul Casey, Jon Rahm and Dustin Johnson all at +3/T35. Martin Kaymer is at +4/T45; the English trio — Lee Westwood, Justin Rose and Danny Willet at +5/T61 making it a total of 78 player (top 70 and ties) to play on the weekend.
Big names that will catch early flights home include 2008 Open champion Padraig Harrington at +6, Justin Thomas at +7, Patrick Reed and Darren Clarke at +8.
We could well have a scenario on Saturday where an early starter lights up the course and shoots a low number to bring himself in to contention if the elements again act up in the second half of the day. That being said, with Spieth in control and a host of stellar golfers in hot pursuit it promises to be an engaging weekend.
Best caddie dialogue so far: Caddie JP Fitzgerald to McIlroy on the sixth tee on day 1, "You're Rory McIlroy, what the f#@k are you doing?" Enough said, fire lit. McIlroy played the next 31 holes in 6-under-par to now sit at -1 and move to T6 heading in to the weekend.
Silly question of the week: Player most unlikely to get a visa to India? Anyone heard of 'the' Beef Johnston?
Farewell of the Championship: 1998 champion Mark O'Meara making his last appearance at The Open shot an even par 70, improving on his score from Thursday by a whopping 11 shots. Sadly he three-putted the final hole.
Environment-friendly statistic of the day: No not the roughs, there is a plant and a tree in the field...Englishmen Alfie Plant and Toby Tree both made the halfway cut, Plant at +4 and Tree on the number at +5. Incidentally, Plant is the only amateur in the field to make the cut and played alongside Indian Lahiri the first two days.
The author is a golfer who represented India from 1988 to 1991 and captained the West Zone from 1996 to 2001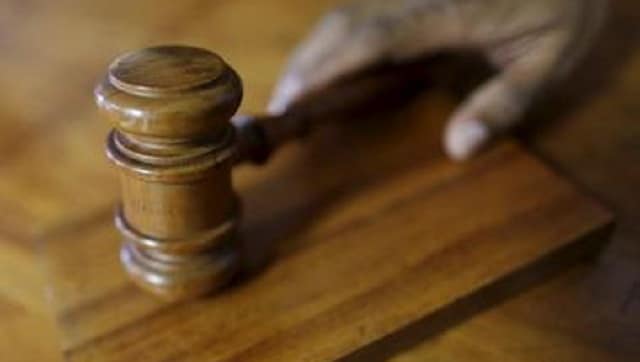 World
judge Athar Minallah said Tuesday that the navy had 'illegally' established Margalla Greens Golf Club, an 18-hole course adjacent to the country's top military university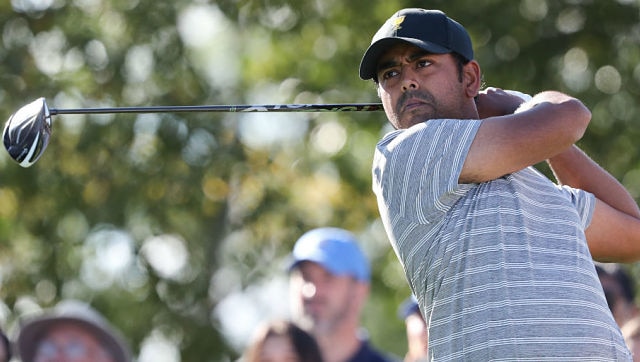 Sports
According to a statement issued by the Sports Authority of India, the total number of athletes under Target Olympic Podium Scheme rose to 301, including 107 in the core group.