British Olympic gold medallist Mo Farah has no regrets on calling time on glittering track career
Mo Farah will race his last 10,000m on the IAAF circuit at the Golden Spike meet in the northeastern Czech city of Ostrava on Wednesday.
Ostrava: British distance running legend Mo Farah said Tuesday he had no regrets about calling time on his glittering track career to focus on road racing.
The four-time Olympic gold medallist will race his last 10,000m on the IAAF circuit at the Golden Spike meet in the northeastern Czech city of Ostrava on Wednesday.
Then comes an outing at the London Diamond League over 3000m, followed by a training camp in southern France to finetune preparations for August 4-13 World Athletics Championships.
It is no exaggeration to say Farah has successfully overcome Kenyan and Ethiopian team tactics to dominate the 5000 and 10,000m.
Since winning silver over 10k at the 2011 world champs in Daegu, the 34-year-old Londoner has enjoyed an unbroken streak of nine global final wins (the 5000m in 2011, and the double at the 2012 and 2016 Olympics and the 2013 and 2015 worlds).
"It's a little bit sad because obviously track is where I made it, where it changed my life in terms of competing at London Olympic Games and winning the double and continuing from there," Farah said of his decision to step away from the track.
"It's been an amazing journey for me but I have to move on now, everything must come to an end at some point.
"I'm a little bit sad but at the same time I think I have some unfinished business on the road."
Farah said he was looking forward to performing in front of home fans in the British capital for the worlds, with the longer aim to return to London from his Oregon training camp.
"It's better to end it on a high. If London goes as well as I want and everything goes perfect, you won't see me on the track, you might see me do some crazy events, but in terms of 5000 and 10,000 I'll call it a day," Farah said.
The Somali-born runner, who spent his early years in Djibouti before moving to Britain at the age of eight, said that a decision to take part in the marathon at Tokyo 2020 Olympics was not the most pressing item on his agenda.
"It's really different training for marathon than the track," he said.
"When I finish track I'd like to be able to sit back a bit, do a few marathons to get used to it and then after that make a decision.
"To be honest, sometimes I do feel like maybe I'll run a few marathons and call it a day, it depends on how motivated I am."
Farah added: "I do miss my family, I do miss spending a lot of time with them. I've seen them grow so fast and it really hurts me sometimes, to not be able go to parents' evenings at their schools, not being able to be part of my family because I'm away for six months (every year) and that's always a challenge for me."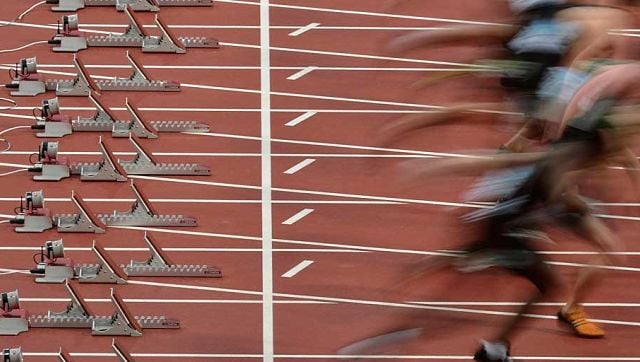 Sports
During a meeting held for finalising the venue of the competition amid the ongoing COVID-19 pandemic, it was also decided to organise the competition at two different places.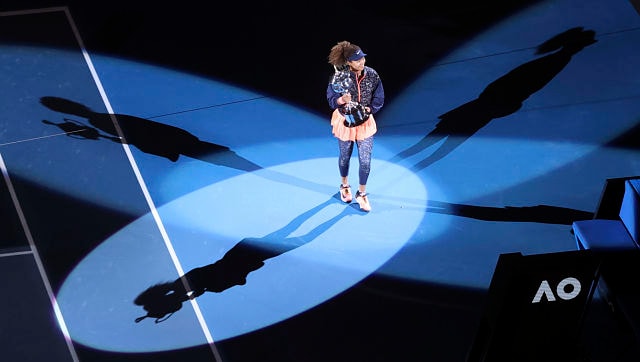 Sports
Osaka received criticism by some who say the media events are just " part of the job." But Nike, Sweetgreen and other sponsors put out statements in support of the 23-year-old star after she revealed her struggles.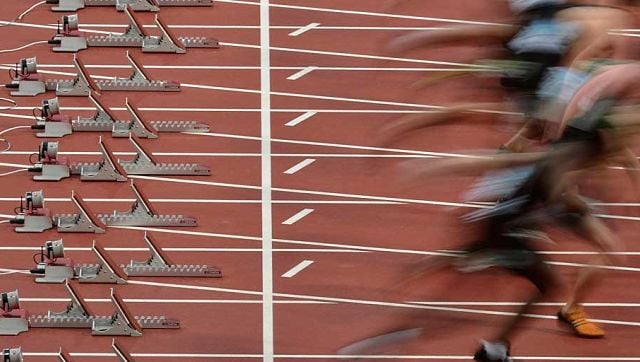 Sports
The decision to hold the fourth series of the Indian GP was taken after the AFI's efforts to send a 40-member team for competitions in Kyrgyzstan and Kazakhstan could not achieve success due to "changed quarantine rules" in those countries.