Britain's Jamie Murray feels rescheduling Wimbledon for later in the year might not be possible
A decision regarding Wimbledon will be made next week but organisers have already ruled out staging the tournament without spectators
Britain's Jamie Murray says organisers might find it difficult to reschedule Wimbledon for later in the season if the Grand Slam is postponed due to the coronavirus pandemic.
A decision regarding the 29 June - 12 July grasscourt event will be made next week but organisers have already ruled out staging the tournament without spectators.
Almost 489,000 people have been infected globally by the virus and over 22,000 have died, according to a Reuters tally.
"I don't know how long they could push it back," Murray, a two-time Wimbledon mixed doubles champion, told BBC Scotland's The Nine.
"For them, optics don't necessarily look great, I guess if there are sporting events all over the world getting cancelled and they're trying to crack on with things."
The Australian Open, the year's first Grand Slam, was completed before the coronavirus outbreak brought global sport to a standstill, including the suspension of ATP and WTA Tours.
Organisers of the French Open have already made the decision to move the claycourt tournament to 20 September - 4 October from its May start.
"There's a lot of other stakeholders, a lot of other tournaments to consider," said Murray.
"Even things like daylight for the tournament. Once the tournament gets put back, there's less and less daylight. When you play at Wimbledon normally, you can play until 10 at night."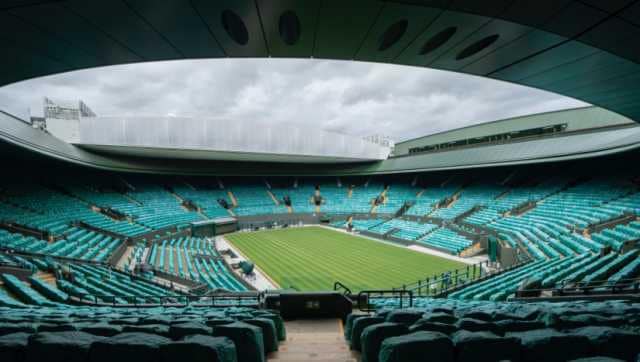 Tennis
Here's all you need to know about Wimbledon 2022, the 135th edition of the historic Championships, that gets underway on Monday.
Sports
Wimbledon 2022 will be devoid of Russian and Belarusian players after their players were banned by the organisers. Also notable absentees are Roger Federer and Naomi Osaka.
Fwire
The three-time Grand Slam champion made it through to the third round at Wimbledon last year despite an injury-disrupted preparation.