Brawn needs brains to avoid tyre trouble
The burly Englishman will explain to an International Tribunal hearing in Paris why the team of 2008 world champion Lewis Hamilton and Germany's Nico Rosberg should escape punishment for apparently breaking strict rules on testing.
Mercedes principal Ross Brawn, a past master at finding Formula One loopholes, may need to pull another rabbit from his magician's hat on Thursday if his team are to escape potentially heavy sanctions.
The burly Englishman will explain to an International Tribunal hearing in Paris why the team of 2008 world champion Lewis Hamilton and Germany's Nico Rosberg should escape punishment for apparently breaking strict rules on testing.
The possible penalties range from a reprimand, through fines and points deductions, to the nuclear option of exclusion from the championship.
Brawn - winner of multiple championships with Benetton, Ferrari and the Brawn GP team that became Mercedes - is the team's leading witness and has considerable experience of appearing before the governing International Automobile Federation and coming out in the clear.
Benetton's 1994 traction control furore, Ferrari's 'bargeboard' controversy of 1999 and the Brawn double diffuser row of 2009 all ended with the Briton emerging from an FIA hearing at least on the winning side if not the entirely righteous one.
Brawn and Mercedes - winners in Monaco in May - have said they welcome the chance to explain the facts "in an open and transparent manner" at the FIA's Place de la Concorde headquarters.
The Tribunal must decide whether the team broke the rules in using their 2013 car at the test conducted by Pirelli and, if so, whether they deserve to be punished for it.
Courtroom drama cannot be ruled out, nor can explosive consequences in one of the biggest controversies faced by the sport in the last few years.
Expectations are that the German-registered team will produce evidence - possibly an email or letter conveying the approval of FIA technical head Charlie Whiting - to support their position that they acted in good faith.
"I am comfortable and confident that once we get to the tribunal, the facts will become apparent and people can make a better judgement," Brawn said at the last Canadian Grand Prix.
"We would not have done the Pirelli test unless we believed we could do the Pirelli test. When we get to the tribunal, you will have your answers."
HIGH STAKES
The stakes may be higher than ever this time, however.
Although Mercedes have said Brawn will not be made the fall guy if they are found guilty, the owlish Briton has said he took the decision to do the private 1,000km test with the sport's sole tyre supplier Pirelli in Barcelona last month.
Brawn's position, already questioned with the arrival of former McLaren technical director Paddy Lowe, could become untenable.
So too could that of Whiting, who is close to the sport's commercial supremo and fellow-Briton Bernie Ecclestone but seemingly less so to FIA president Jean Todt.
There have been rumours in Italy already that former Ferrari man Giorgio Ascanelli could replace him.
There have been suggestions that Mercedes, major players in the sport, could even pull out, although that would seem unlikely given how much they have invested in developing their new V6 engine for 2014.
Pirelli have also been summoned, although it is unclear what charges or sanctions they might be facing given that they are not competitors and therefore not subject to the sporting regulations.
If Pirelli are punished in any way - and clearly sanctions such as a points deduction or race ban cannot apply to the Italian company - then the sport could be heading into very choppy waters.
The tyre supplier does not yet have a contract for 2014 and it is getting too late to find an alternative.
The main accusation levelled against Mercedes by their protesting rivals is that they gained an unfair advantage by testing with their 2013 car and drivers over what amounts to more than three race distances.
In-season testing by teams with current cars is banned in Formula One, except for limited mileage in specific circumstances such as filming or straight-line aerodynamic evaluation.
Pirelli are allowed to carry out tyre tests using representative equipment and Ferrari were cleared after they took part in a Pirelli test in April with their 2011 car.
Reuters
Find latest and upcoming tech gadgets online on Tech2 Gadgets. Get technology news, gadgets reviews & ratings. Popular gadgets including laptop, tablet and mobile specifications, features, prices, comparison.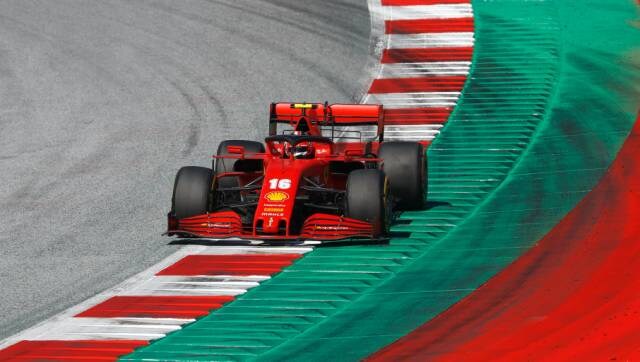 Sports
Ferrari also finished outside the points in the previous race in Belgium and the second successive double flop dropped them to sixth in the constructors' championship.
Sports
The spectacular Mugello circuit is normally used for MotoGP and some junior categories of single-seat car racing – but has never before hosted an F1 Grand Prix.
Sports
After two disappointing races at Spa-Francorchamps and Monza, F1's first visit to the beautiful Ferrari-owned Mugello circuit in the rolling Tuscan hills marks Ferrari's achievement in being the first to enter 1,000 Grand Prix.