Boxers Diwakar Prasad, Madan Lal follow Vijender Singh's footsteps, turn professional
Boxers Diwakar Prasad and Madan Lal became the latest to join the professional bandwagon in boxing, signing up with the promoters who manage Vijender Singh.
New Delhi: Olympian Diwakar Prasad and former national champion Madan Lal on Tuesday became the latest to join the professional bandwagon in boxing, signing up with the promoters who are managing the likes of Vijender Singh and Akhil Kumar.
The 32-year-old Diwakar, whose amateur career was hampered by illnesses at crucial junctures, signed up with IOS Boxing Promotions along with Madan and 11 others boxers.
"Five years ago, professional boxing did not have the kind of presence that it has now in India. So I am finally getting a chance to experience what it would be like," said the 32-year-old, who has the experience of competing in the International Boxing Association's semi-professional World Series of Boxing.
Of the 13, who signed up, most of the boxers are already competing in the professional circuit, the most notable being Neeraj Goyat -- the reigning WBC Asia Pacific welterweight champion.
"It is a great step for my professional career. I am doing pro boxing for the last six years and I thought joining hands with IOS would give a fillip to my career," said Neeraj, who had been boxing under the Professional Boxing Organisation of India (PBOI) banner till now.
Neeraj has fought 12 bouts in the circuit, winning eight.
Amandeep Singh, another PBOI boxer, also signed up with IOS after the two bodies decided to join hands.
IOS Director Gaurav Tomar said the company now has 16 boxers on its roster, including the WBO super middleweight Asia Pacific champion Vijender, and they would be training at an academy in Gurgaon.
"Vijender is already in India and his entourage will be joining him soon here. The other boxers will also have a dedicated support staff at the academy being developed by us."
The 13, who joined in on Tuesday, also included Pawan Mann, an unbeaten MMA fighter. He has fought five professional fights in the Super Fight League under the Welterweight category and the Lightweight category and has been named the Champion in both the categories.
"I used to be an amateur boxer before turning to MMA. I quit amateur boxing because of politics which affects selection. Now, professional boxing is giving me another chance to go back to my first love which is boxing," he said.
Sports
The first complete edition of the women's version of cycling's iconic race starts on the day the 109th edition of the men's Tour ends.
Sports
Fury puts his World Boxing Council heavyweight belt on the line in Las Vegas on Saturday when he meets Wilder for the third time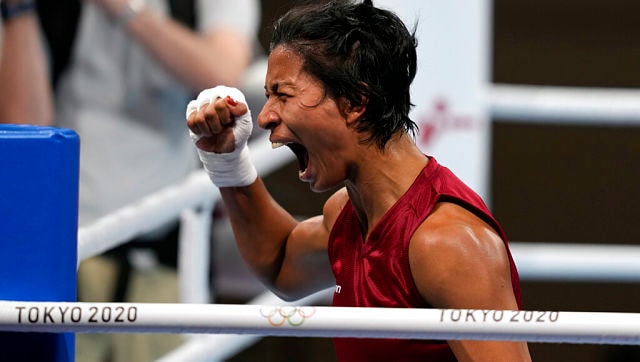 Sports
India's remaining squad will be made up of gold winners from the upcoming nationals.