Dortmund and its fans will be left hurting after Bayern's Hummels coup
Bayern Munich's dual signings of Renato Sanches and Mats Hummels on Tuesday managed to simultaneously strengthen their Champions League challenge while potentially weakening Borussia Dortmund for next season's Bundesliga campaign.
Berlin, Germany: Bayern Munich's dual signings of Renato Sanches and Mats Hummels on Tuesday managed to simultaneously strengthen their Champions League challenge while potentially weakening Borussia Dortmund for next season's Bundesliga campaign.
Eleven days before Bayern face Dortmund in the German Cup final in Berlin, the Bavarian giants announced they have signed Germany centre-back Hummels from the only club to challenge them domestically this season.
The 27-year-old is the third big-name Bayern have lured from Dortmund in three years after Mario Goetze in 2013 and Robert Lewandowski in 2014.
Dortmund were already battling to keep defensive midfielder Ilkay Gundogan, linked to Manchester City, and Chelsea-target Henrikh Mkhitaryan, while striker Pierre-Emerick Aubameyang is being courted by Europe's top clubs.
Now they have lost their captain.
The Dortmund defence will cope without Hummels, but he is just one more name who has walked out in the direction of Munich.
Less than 40 minutes after Bayern announced they had signed teenage talent Sanches from Benfica for 35 million, the Hummels deal was confirmed after weeks of speculation.
The double signings show Bayern's intent to win the Champions League for the sixth time.
The Bavarians are smarting from last week's defeat to Atletico Madrid, their third straight exit to Spanish opposition at the semi-final stage in Europe.
Hummels hastily left the Dortmund training ground 20 minutes after his transfer was announced.
"After eight-and-a-half years here, it was not an easy decision to make," he said in a statement on the club's website.
"I was always proud to wear the Borussia Dortmund shirt and be part of this exceptional team.
"Before I return to my hometown, we all have the big goal of bringing the German Cup trophy to Dortmund.
"For that I will give my all."
Returning home
Having grown up in Munich and come up through Bayern's youth academy, Hummels is simply returning to the club he left Dortmund for, on loan, in 2008.
The 4.2m euros ($4.7m) Dortmund later paid for him in 2009 is dwarfed by the 38 million Bayern will reportedly pay to sign him back.
It's a similar fee to the 37 million Goetze cost three years ago before Lewandowski left on a free transfer.
Hummels returns as a World Cup winner.
He won the 2011 Bundesliga title, then the 2012 German league and cup double with Dortmund before losing 2-1 in the 2013 Champions League final -- to Bayern.
Had they waited 12 months, Bayern would have signed Hummels on a free transfer.
He will partner Jerome Boateng at centre-back in front of Manuel Neuer in the core of the Germany defence which won the 2014 World Cup.
But after being jeered ten days ago by home fans in Dortmund's 5-1 routing of Wolfsburg, Hummels can expect to run another gauntlet at Borussia's Signal Iduna Park in his last home game against Cologne this Saturday.
CEO Hans-Joachim Watzke has asked Dortmund fans to show respect.
"We wish, both for him and Borussia Dortmund, that during his final weeks in the black and yellow shirt, he will get the recognition he deserves and leaves with the German Cup in Dortmund's hands," said Watzke optimistically.
Hummels wants to sign off his eight-and-a-half years by seeing Dortmund win the German Cup at the expense of his future employers.
Chasing titles
His immediate family live in Munich, his wife also grew up there, and Hummels says his desire to re-join Bayern is partly motivated by wanting to go home.
The unspoken other part is his improved chances of winning more titles.
Hummels' departure is a bitter pill for Dortmund fans to swallow after he critisised both Goetze and Lewandowski when they left for Bayern.
"This has surprised everyone. From a sporting perspective, there are few to no reasons to leave us," Hummels told Sport Bild in 2013 after Mario Goetze left for Bayern.
Having been on the losing side with Dortmund in the 2013 final, Lewandowski was open in his wanting to join Bayern in the hope of lifting the Champions League.
During Lewandowski's final season with Borussia, Hummels told Die Welt in 2014: "I have never measured myself in titles. It's about playing football for me, I don't have to say, if I never win the Champions League I won't be happy.
"I don't have to be in the best team in the world to have a shot at a title.
"I would take one title at Borussia Dortmund over six with another club."
Despite 290 appearances in the Dortmund shirt, Hummels would be naive to expect a fond farewell on Saturday on his final home appearance.
There promises to be a din from Borussia's die-hard fans in the south stand when the inevitable whistling starts.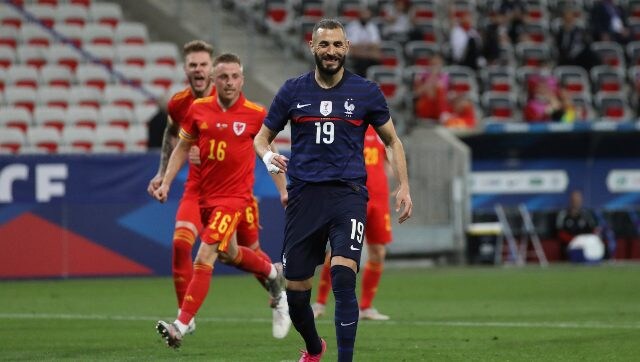 Sports
Hummels and Muller made their returns for Germany two and half years after their last national-team appearances but had to settle for a 1-1 draw with Denmark.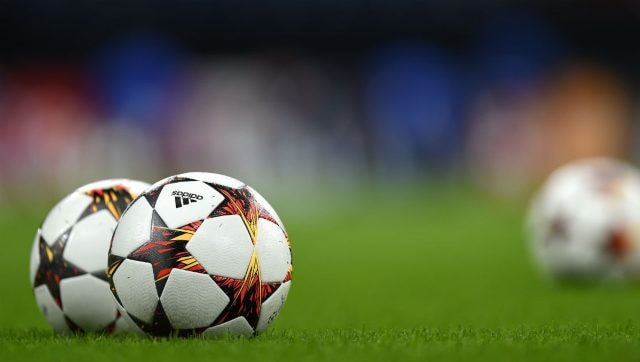 Sports
Sydney FC, Melbourne City and Brisbane Roar placed in the top six in the A-League regular season to qualify for the domestic playoffs, which start 11 June and are scheduled to conclude on 26 June, clashing with the Champions League preliminary and playoff stages, and prompting their withdrawal from the tournament on Friday.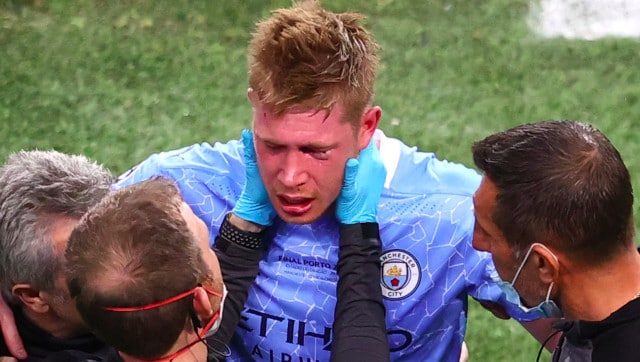 Sports
"Kevin De Bruyne has joined the group and that's fantastic news. He looks ready, he looks fresh, and just to see him walking into the dining room was a real highlight of the day," Martinez told reporters at Belgium's team base near Brussels.