Bolstered by CWG success, India aim for big medal haul at Asian Games 2014
Bolstered by a better-than-expected performance in the Commonwealth Games, Indian athletes would now look to assert themselves against the sporting might of continental powerhouses such as China and Japan in the 17th Asian Games.
Bolstered by a better-than-expected performance in the Commonwealth Games, Indian athletes would now look to assert themselves against the sporting might of continental powerhouses such as China and Japan in the 17th Asian Games commencing tomorrow.
A total haul of 64 medals in the CWG held in July-August, which included 15 of the golden hue, should act as the ideal springboard for the Indian contingent to better the medal tally claimed at Guangzhou, China, four years ago.
However, the reality is that Asian Games is far tougher to excel in than CWG, barring a few disciplines, especially with the Chinese juggernaut set to roll once again followed by the might of South Korea, Japan and a few other countries, including the ones belonging to to the erstwhile Soviet Bloc.
In 2010, the total medals scooped by the Indian contingent at the Asiad was 65 -- comprising 14 gold, 17 silver and 34 bronze -- a month after a record haul of 101, including 38 gold, in the CWG held in New Delhi.
The sizeable heist in Guangzhou piloted the country to a highly creditable sixth spot on the table which was topped by hosts China with a staggering haul of 199 gold medals.
The sixth place finish in Guangzhou was India's best in Asian Games history after the fifth spot it grabbed when hosting the pan-Asian sports spectacle in 1982 at New Delhi.
India ended up eighth in 2002 when South Korea previously hosted the Games and retained it four years later in Doha, Qatar, before improving it by two rungs in Guangzhou, leading to the current optimism that the country has the capability to finish even in the top five.
This time the government, on September 9, pruned down the size of the contingent, from what was sent to it by the Indian Olympic Association. The contingent is now 679-strong -– including 516 athletes -- from the initial 942 comprising 662 athletes and the rest officials.
The size of the contingent is still quite big and would be seen in action in aquatics, archery, athletics, badminton, basketball, boxing, canoeing and kayaking, cycling, equestrian, football, golf, gymnastics, handball, hockey, judo, kabaddi, rowing, sepaktakraw, shooting, squash, taekwondo, table tennis, tennis, volleyball, wrestling, wushu, weightlifting, and yachting. Sports Authority of India is confident that India will better the 2010 tally.
"We got 64 medals at the recent Commonwealth Games and I must say it was a satisfying performance. For Asian Games, we are confident of touching the 70-medal mark which would be better than last time," SAI Director General Jiji Thomson has predicted but that view was aired before the depletion of the tennis team, in particular.
SAI is expecting bulk of the medals from shooting (10-14 medals) and athletics (12-16).
The country would also be expecting certain medals from badminton and squash teams, from the boxing ring, the wrestling mat and kabaddi arena, where the men would be gunning for their seventh straight gold and the women their second on the trot.
The country's medal hopes in tennis, in which it has scooped up 23 medals in the previous editions, have been dented severely by the pullout of top players Somdev Devvarman, the men's singles winner in 2010, and doubles specialists Leander Paes and Rohan Bopanna.
Thankfully for the contingent, top woman player Sania Mirza, who had decided to skip the multi-discipline event to garner valuable ranking points on the professional circuit, had a change of heart and will be seen in action here.
But the second-string men's squad will be severely tested and the medal haul is expected to be meagre after the excellent haul of 2-1-2 in 2010.
The hockey competition is also very important for India with the Asian Games winners gaining a direct entry into the Rio Olympics two years later.
The Sardar Singh-led men's squad -- currently looking strong in the continent -- would be looked upon to end the gold medal drought extending from 1998 in Bangkok.
In the last edition, a shock semifinal loss to Malaysia ended their title hopes but since then, the performance has improved, albeit only marginally, and the fans are expecting a golden touch this time around in a new format which will see the game being played in four quarters of 15 minutes each for the first time ever.
Expectedly, the onus of providing the country with a bagful of medals lies mainly on the track and field athletes, the star-studded shooting squad, as well as the boxing and wrestling teams who will, however, be without injured Olympic medallists Vijender Singh and Sushil Kumar respectively.
The athletics squad has men's hopeful Vikas Gowda, who is entering the fray as the Commonwealth Games men's discus throw champion but without an Asian Games gold in his kitty, and seasoned women's discus specialists Krishna Poonia and Glasgow CWG silver-medallist Seema Punia.
There are also talented track athletes like Tintu Luka, protege of former Asian Games star P T Usha, and national men's triple jump record holder Arpinder Singh, a bronze-medallist in Glasgow CWG.
Another hopeful is men's high hurdler Siddhanth Thingalaya, who won the 110m hurdles race in the Federation Cup meet last month.
Athletics, which has accounted for over 200 medals won by the country in the quadrennial sports extravaganza, had lived up to its billing in Guangzhou four years ago with a total contribution of 12 medals that included five gold.
Shooting, which provided eight medals, with a lone gold won by trap shooter Ronjan Sodhi who is out of the squad now, will see the likes of 2008 Beijing Olympic Games gold-medallist Abhinav Bindra and another top rifle shooter Gagan Narang striving for the gold which eluded them four years ago.
Ironically Bindra, who has won Olympic, World and CWG titles, has not won a single individual medal of any hue in the Asian Games and this could be his last chance to set that record straight. He won a team silver in Guangzhou but his poor form at the recent World Championships in Spain is a cause for worry.
Bindra got a silver in the 10m air rifle four years ago and this could be his last chance too to add the Asian Games gold to his bulky kitty of shooting titles.
There are also new shooting stars to look forward to like freshly-crowned men's CWG champions Jitu Rai (men's 50m pistol), whose confidence has been boosted by having already won a berth in the 2016 Olympic Games with a silver medal in the 50m air pistol event at the recent World Championship and Apurvi Chandela (women's 10m air rifle), apart from teenagers Malaika Goel and Ayonika Paul, who won silver medals at Glasgow.
But the Indian shooters can expect intense competition, especially from the Chinese and South Korean shooters apart from the marksmen and women from the former Soviet-bloc countries and from some Arabian Gulf nations like Kuwait.
In the absence of back-to-back Olympic-medallist Sushil, the wrestling squad would be looking towards London Olympics bronze-winner and two-time CWG champion Yogeshwar Dutt to end a 28-year wait for gold in grappling.
The wrestling mat provided just three bronze medals four years ago and the grapplers would be eager to improve vastly on that as they have preserved themselves for this mega-event by skipping the World Championships at Tashkent earlier this month.
Now that the Boxing India elections are over and provisional recognition provided for the new body, the boxing squad can look forward to fighting for laurels under the Indian flag.
Without its poster boy Vijender to give the push like he did four years ago, the squad will now be looking up to its 33-year-old comeback man Akhil Kumar, the 2006 CWG champion, to provide the inspiration for bettering its superb haul of nine medals (two gold, three silver and four bronze), which was second only to athletics in Guangzhou.
Among women is M C Mary Kom, the former world champion, who is eager to make it a gold this time around after the bronze in the 51kg category in the last Games.
There is also the racquet discipline of badminton, spearheaded by the women's duo of Olympic bronze winner Saina Nehwal and two-time medallist in World Championships, P V Sindhu.
After a disappointing run at the preceding World Championships in Denmark, when she exited in the quarterfinals, Saina moved away from her home base of Hyderabad and national coach P Gopichand to train under Vimal Kumar in Bangalore ahead of these Games.
The competition for Saina, Sindhu as well as the men shuttlers like London Olympics quarterfinalist P Kashyap would be extremely stiff from China, Indonesia, Malaysia, hosts Korea and Japan to name a few.
Women's doubles specialists Jwala Gutta has pulled out due to a knee injury and her long-time partner Ashwini Ponnappa will have to hunt for the medal with a new partner, a none-too-easy task within such a short period of time.
Saurav Ghosal and Deepika Pallikal, who bagged the women's doubles gold with Joshna Chinappa in the Glasgow CWG, would be spearheading the campaign in squash in which the country is expected to win medals in all four categories.
Ghosal is the top seed in men's singles and the team has been seeded third in both men and women's groups.
India would also be looking forward to some success from their weightlifters, who drew a blank in Guangzhou, and the archers, who too performed dismally four years ago.
The water disciplines of rowing and yachting – generally held far away from the main centre of action - have been happy medal hunting arenas, especially over the last two editions for the former and the last three for the latter.
Rowers had won 5 silver and 2 bronze combined at Doha, Qatar and Guangzhou, China. Bajrang Lal Takhar had scripted history in 2010 by winning the gold in men's single sculls four years after winning the first-ever individual silver in Doha.
In Guangzhou, India secured eight medals in chess, cue sports and roller sports but these disciplines have been axed in the Incheon Games which has dealt a big blow to the country's medal aspirations.
India would also be competing in other disciplines like men's and women's football, men's and women's volleyball men's basketball, table tennis, golf, equestrian, judo, taekwondo, gymnastics, handball wushu and sepak takraw, but medal hopes from these arenas are slim, if not non-existent.
PTI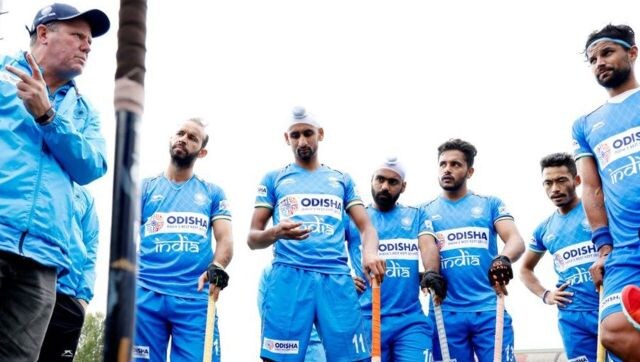 Sports
India played their last FIH Hockey Pro League match against Australia in February last year in Bhubaneswar.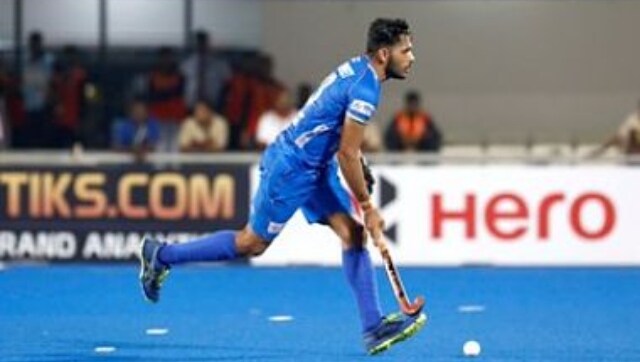 Sports
The tour includes four practice matches apart from back-to-back FIH Hockey Pro League matches against Argentina on 11 and 12 April.
Sports
Singh, who previously served as the chief coach of the senior Indian men's national team from 2017-18, has bagged a total of eight gold medals, five silver and nine bronze at different international level tournaments.