Bengaluru FC's I-League triumph bodes well for the future of football in India
Bengaluru's title triumph was one in which the young and experienced contributed in equal measure, one which bodes well for the future of the sport in India
Mission accomplished for Bengaluru FC. By defeating Salgaocar 2-0 at the Sree Kanteerava Stadium on Sunday night, the Blues have been crowned I-league champions for the second time in only three years of existence — quite a feat in itself — but this triumph will taste much sweeter than the first.
For coach Ashley Westwood and his side, it was a day of redemption. Almost 11 months ago, the Blues had surrendered the trophy to Mohun Bagan in gut-wrenching fashion: By conceding a late equaliser to the Kolkata club in front of their own supporters on the final day of the season.
That day is important in the context of this season as well. Westwood had termed that the "worst day of his life", but added that it made him and his team hungrier. Title-chasing teams often tend to have a greater purpose in their actions than the title-defending ones. It is this extra grit and determination that has helped the Blues stand the test of time in a tough campaign that has seen their title rivals, Kolkata clubs Bagan and East Bengal, wilt under pressure.
BFC weren't at their best this season. At times, far from it. For most of the campaign, they were less fluent and more pragmatic in their approach. Not always pleasing to the eye, but rather effective. Tactically, they were solid and superior — the coach often made shrewd tweaks to a counter-attacking system the players are now familiar with.
In short, the Blues were professional. Mention this to Westwood and it will be music to his ears. He is a man of routines, processes and numbers. He is a man who is obsessed with his job; so much so, in fact, that he missed the birth of his son due to prior commitments. The Blues are often said to be one big family, right from the top to the bottom, including a fantastic fan base which has traveled to away matches as well, but Westwood remains the messiah at the club.
And this season, he has been at his cold and calculated best, leaving no stone unturned in ensuring Bengaluru will be at the top by the end of the season.
Where other coaches would have panicked, the Englishman found reason in his numbers and long-term goals. When BFC's season started with unconvincing away wins at Salgaocar and newly-promoted Aizawl FC (the latter giving the champions an embarrassing run-around), it did not bother Westwood too much. "Six points in two away games is huge. Statistically only 25 per cent of away games are won," the coach pointed out.
He also mentioned that three points in Mizoram will be crucial come the end of the season since teams will find Aizawl a tough place to travel to. It was almost prophetic. In late March, Aizawl beat Bagan and altered the complexion of the title race.
A hard-fought 1-0 win in Mizoram looks like a fantastic result today. The Blues have made it a habit of holding on to leads and grinding out victories. The club suffered an unhealthy three losses (two at home) in the opening 10 matches, but importantly, won the other seven. In contrast, leaders Bagan, though proudly unbeaten, had dropped points and been held to four draws.
This meant that there was only a one-point gap between the two teams with six matches left. And sure enough, Westwood, indulging in mind games, was on hand to point it out: "We've won 70 per cent of our games and they have won 60 per cent. So that puts us slightly in front."
Bagan eventually buckled under the pressure. Affected by the absence of their suspended coach, Sanjoy Sen, the Mariners have been winless in their last four games. The Blues, on the other hand, remained consistent. They took full advantage, wrapped up the league and avoided another nervous final day showdown with the Kolkata club.
Westwood had plenty to contend with this season. He had to adapt to the absence of his key midfielders Joshua Walker, out for the entire season, and Eugeneson Lyngdoh, out for nearly half of it. He had to carefully manage player fatigue since the I-league closely followed both the SAFF Championship and the second season of the Indian Super League (ISL) — a new headache for the coach since the club did not release its players for the first season of ISL.
Additionally, there was an unprecedented run of fixtures, six I-league games in 20 days, which saw the season's only major blip. All three losses came during this period, but those were offset by three wins.
Westwood's quick recruitment of Michael Collins to replace Walker proved to be a masterstroke. The Irish midfielder has started in all nine matches since joining and has provided much-needed stability to the BFC midfield.
Along with a stable back four of Rino Anto, John Johnson, Curtis Osano and Lalchhuanmawia Fanai (or Keegan Pereira, in Fanai's absence), which formed the best defence in the league, Collins remained a constant in midfield. Other players were smartly rotated around him.
Among those were a whole host of young guns in the Bengaluru squad. Defensive midfielders Shankar Sampingiraj (aged 21) and Malswamzuala (19) were a key part of the team, while goalkeepers Amrinder Singh (22) and Lalthuammawia Ralte (23) and winger Udanta Singh (19) made decisive contributions. Furthermore, forward Seimenlen Doungel (22) and defender Salam Ranjan Singh (20) also made impressive cameo appearances from the bench.
In a crucial victory over East Bengal in Kolkata, arguably the best away performance by any team this season, Westwood had four of the above in the starting XI and two more came on from the bench late on. The English coach's faith in young Indian players and his adherence to the league's Under-22 rule puts to shame the embarrassing attitude of his Indian counterparts towards the development of the game in the country. For this reason alone, Indian football has worthy champions.
BFC's title triumph is also a case study in team effort. The club's highest goal-scorers, Sunil Chhetri and Kim Song Yong, are tied at only five goals each. Five other clubs in a nine-team league have top scorers with an equal or higher number of goals. Ranti Martins (East Bengal) and Darryl Duffy (Salgaocar) have 12 and 11 goals respectively, more than twice that of Chhetri or Yong. And Bagan have three players with a tally of five or more, with Cornell Glen bagging 9 goals.
But other players chipped in for the Blues. CK Vineeth scored crucial goals when called upon. So did Lyngdoh on his return from injury. It was only fitting that Lyngdoh and Doungel, two of India's brightest future prospects, now being nurtured at the country's best club, would score the two goals on Sunday to seal the title.
It aptly summed up Bengaluru FC's title triumph. One in which the young and experienced contributed in equal measure, and one which bodes well for the future of the sport in the country.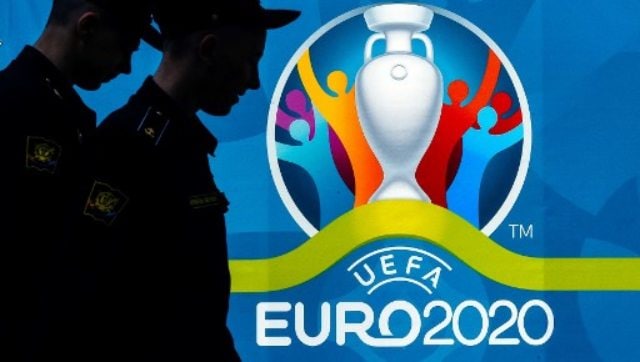 Sports
Ahead of this season's edition, let's take a quick look back at the history of the tournament, and try to refresh our memories by having a go at Firstpost.com's Euro Quiz: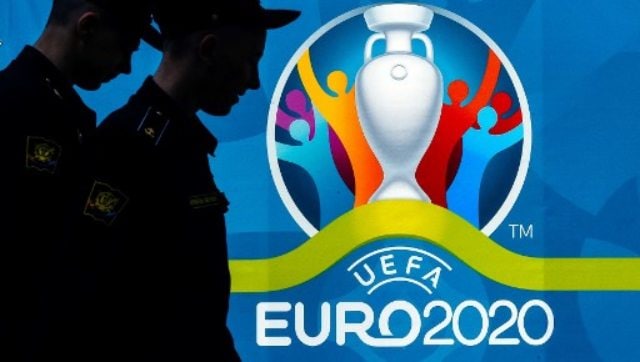 Sports
The Scandinavian country also plans to phase out its "corona pass" required for some activities by the same date.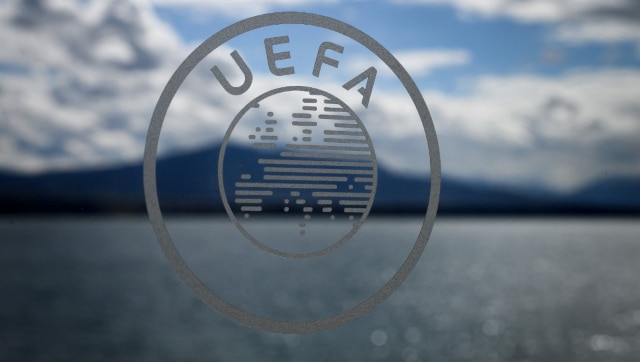 Sports
European football's governing body said in a statement it was investigating "potential discriminatory incidents" in the Puskas Arena during Hungary's 3-0 defeat to Portugal on Tuesday and the 1-1 draw with France on Saturday.