Bengal's longest serving manager Samir Dasgupta passes away
Bengal cricket fraternity was on Wednesday left in a state of shock at sudden demise of their longest serving manager Samir Dasgupta.
Kolkata: Bengal cricket fraternity was on Wednesday left in a state of shock at sudden demise of their longest serving manager Samir Dasgupta.
Dasgupta suffered massive cardiac arrest. He is survived by his wife and two daughters.
The 74-year-old, who had accompanied Bengal Ranji team till their match against Tamil Nadu in Rajkot from 13-16 November.
From Rajkot, Bengal were travelling to Lahli but Dasgupta's health deteriorated and he returned to Kolkata from Mumbai. He was admitted to a Kolkata hospital on 19 November.
"He suffered a cardiac arrest around 6.40am today at the RN Tagore Hospital and breathed his last," his son-in-law told PTI from his Baranagar residence.
Gentleman to the core, the soft-spoken Dasgupta had only won friends and easily the most popular Bengal team manager.
During one season (209-10), the CAB had appointed Rusi Jejeebhoy as the manager but the association knew that players wanted Dasgupta back. He was back during next season.
The vice-president of East Bengal, Dasgupta served the club at different capacities including being the cricket secretary and had roped in Sachin Tendulkar and Kapil Dev to play for the red-and-gold during the P Sen Trophy, 1992.
Never had Eden Gardens seen close to 50,000 people for a club game with Sachin and Kapil playing for East Bengal and Javagal Srinath representing Mohun Bagan. It was possible because of Dasgupta, who has also been local manager of Indian team.
A former CAB assistant secretary, Dasgupta went on to become the most-sought after manager of the the senior team and held the position during their last two notable performances — in 2005-06 and 06-07 Ranji Trophy when they finished runners-up.
A diabetic but Dasgupta would always carry boxes of sweets with him and greet every cricketer in his special fondly manner.
"We would always get sweets from him. During winters he would give us 'Nalengurer rosogolla'. He was such a gentle soul someone who would always make you smile with his positive vibes," former Bengal captain Rohan Gavaskar fondly recalls.
"There came a time when junk foods like sweets and pizzas were banned but we knew where to get it, and we would head straight to Samirda's room," former Bengal captain turned commentator Deep Dasgupta said.
He further added how he went out of his way to sort things out, be it laundry, room or the tickets.
"He was one of the friendliest administrators the sport has ever seen. Be it the DA, arranging a hotel or making sure of the laundry, he will go out of his way to ensure that the player is in a comfort zone, free from any hassle. It's a personal loss for me," the captain of the Bengal Ranji runners-up said.
The wicketkeeper batsman also recalled how Samir da as he was affectionately called played an instrumental role in shaping his career when he was signed by him to play for East Bengal during his under-17 days.
CAB joint secretary Avishek Dalmiya said:"I've known him from the time of my father. He has always served the association tirelessly. Besides being an expert in man management, he was a warm and honest human being. His sudden and untimely death is most unfortunate, and has left us grief-stricken."
"May his family get the courage to deal with this tragedy," Avishek said in his condolence message.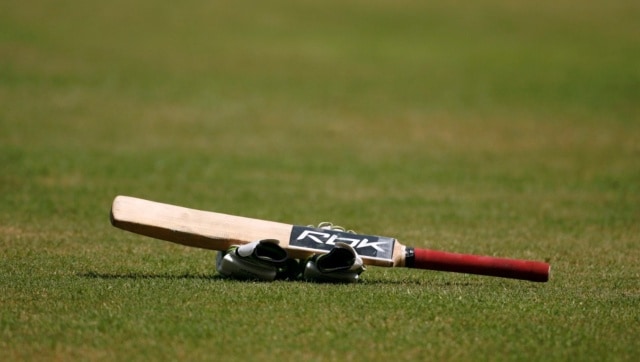 First Cricket News
Lodhgar was a power-house performer in club cricket but due to the presence of domestic giant Utpal Chatterjee, he played only nine Ranji Trophy games in which he had 34 wickets.
Sports
The 33-year-old Indian, who had contracted polio when he was four years old, showed great mental fortitude as he recovered from an eight-point deficit in the second game to come up trumps against his opponent.
First Cricket News
Rajasthan Royals opener Jaiswal was a part of the Mumbai team that defeated Oman in the One- Day series in Muscat.