BCCI to use electronic methods to distribute funds after Goa Cricket Association debacle
In an attempt to prevent a repeat of the GCA alleged fraud, the BCCI has decided to switch to electronic methods to distribute funds to state associations.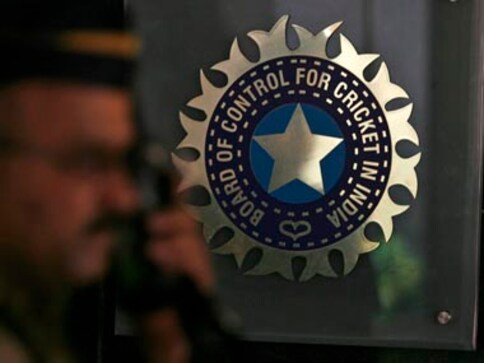 New Delhi: In its attempt to prevent a repeat of the Goa Cricket Association (GCA) alleged fraud, the Board of Control for Cricket in India (BCCI) on Friday decided to switch to electronic methods to distribute funds to all state associations.
Goa Police had recently arrested three top-ranking GCA officials, including its president Chetan Desai, secretary Vinod Phadke and treasurer Akbar Mulla for allegedly encashing a Rs 3.13 crore cheque from the BCCI in 2006-07 and depositing it in a fake bank account in the name of the state cricket association.
In the wake of such incidents, the BCCI has now decided to tighten the screws while distributing funds to the state associations.
"All transfers will only be electronic. No cheques will be given," BCCI secretary Ajay Shirke was quoted as saying by espncricinfo.
"In future all payments from BCCI to state associations will be made to a designated account. That account will have to be confirmed by the current secretary and treasurer of the association. It would have to be counter verified by the bank where the account has been opened.
"And the statutory auditor of the state association will have to issue a certificate saying it is the actual operative account of the state association," he added.
Shirke further said that the BCCI will take a decision on Desai and the GCA's future later in the evening.
Besides occupying the top posts in the GCA, Desai and Phadke are also part of BCCI sub-committees. Desai is chairman of the board's marketing committee while Phadke is on the information technology and data management panel.
Find latest and upcoming tech gadgets online on Tech2 Gadgets. Get technology news, gadgets reviews & ratings. Popular gadgets including laptop, tablet and mobile specifications, features, prices, comparison.
First Cricket News
Around 21 players, currently part of an England-Australia white-ball series, will be reaching Dubai on 17 September. They can only be available from 23 September, while IPL 2020 gets underway from 19 September.
First Cricket News
According to a media release issued on Monday, Ganguly also said that young players were eagerly looking forward to playing in the hallowed cricket ground where greats like Sunil Gavaskar and Sachin Tendulkar wrote history.
Sports
IPL 2020 will begin on 19 September with defending champions Mumbai Indians facing Chennai Super Kings in the opening match