Bahrain Grand Prix: Force India's Esteban Ocon, Sergio Perez to start outside top 10 after poor show
Force India drivers Esteban Ocon and Sergio Perez will start at 14th and 18th positions respectively in the Bahrain Grand Prix on Sunday.
Manama:Force India drivers Esteban Ocon and Sergio Perez will start at 14th and 18th positions respectively in the Bahrain Grand Prix race of the Formula One Championships at Sakhir on Sunday.
Perez was eliminated in the Q1 session with a best lap time of 1:32.318 to finish at 18th in the Qualifying race at the Bahrain International Circuit at Sakhir.
Ocon was able to compete at the Q2 session but ended at 14th with a best lap time of 1:31.684.
Valtteri Bottas of Mercedes claimed his first career pole position, clocking a best lap of one minute and 28.769 seconds.
Lewis Hamilton had been gunning for a seventh pole in a row on Saturday but, under the Sakhir floodlights, Bottas produced the perfect riposte by beating him to it by a mere 0.023 of a second.
After 80 attempts, and in his fifth season, Bottas joined famous Finnish pole sitters like Keke Rosberg, Mika Hakkinen and Kimi Raikkonen.
Ferrari's Sebastian Vettel was a bit disappointed with third.
"I crossed the line, looked up and saw both were ahead," said Vettel. "When I got the time I was a bit down to be honest. Four tenths was a lot more than I expected, given how good the lap felt."
The 27-year-old Bottas will now aim for his first win.
"I feel I'm now in the game," he said.
Bottas left Williams to join Mercedes this season as an emergency replacement for German driver Nico Rosberg — Keke Rosberg's son — who quit F1 just days after winning the title last year. Bottas has 10 podiums with a best finish of second.
Moments after they had climbed out of their cars, Hamilton grabbed Bottas, hugged him and shook him firmly by the hand.
"Valtteri found some great pace," Hamilton said.
Red Bull's Daniel Ricciardo was fourth, with Ferrari's Raikkonen fifth ahead of Max Verstappen's Red Bull.
Find latest and upcoming tech gadgets online on Tech2 Gadgets. Get technology news, gadgets reviews & ratings. Popular gadgets including laptop, tablet and mobile specifications, features, prices, comparison.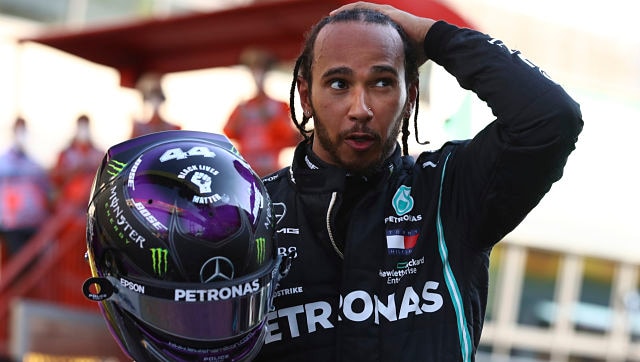 Sports
Ferrari reverted back to an age-old burgundy livery for its 1,000th F1 race. But there was little to celebrate as Charles Leclerc finished eighth and Sebastian Vettel 10th.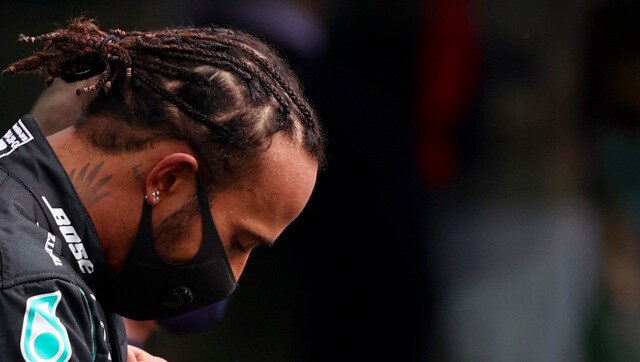 Sports
Hamilton had said in July that he expected it to be a relatively straightforward process and "not a big effort" and he had no desire to move to another team.
Sports
After their pointless flop at the Belgian Grand Prix last Sunday, this was another embarrassment for the 'scarlet scuderia', but little surprise to their drivers.