Azhar Ali's resilience, experience at top of innings make him an important asset for Pakistan in ODI format
Azhar Ali's new-found confidence in the 50-over format will help Pakistan achieve greater achievements in the future.
When Azhar Ali, along with his proud captain and teammates, lifted the 2017 Champions Trophy at The Oval on the 18 June, there was visible relief on his face. One reason for that emotion would be Pakistan's fantastic run of four victories which culminated in defeating their arch-rivals India in the final of an ICC tournament. The other would be his personal satisfaction for defying critics who had predicted dire results for his side due to Azhar's involvement with the Pakistan ODI team.
But Azhar had been there before and it was his inner belief and the support of Pakistan's head coach Mickey Arthur and captain Sarfraz Ahmed that more than likely helped him through the Champions Trophy, where his innings of 59 in the all-important final left naysayers with egg on their faces.
It was almost seven years ago in 2010 that the then 25-year-old Azhar walked onto the field to face the Australian team at Lord's in his Test debut. His innings lasted 45 minutes before he was sent back to the pavilion by Ben Hilfenhaus for 16 off 43 deliveries. This was a time when the highly talented Mohammad Amir was setting new standards of excellence for Pakistan, and Azhar's debut innings was considered another sign of the talent that the country had to offer.
Unfortunately for Pakistan, what followed next in that English summer with the spot-fixing scandal would knock the wind out of many a Pakistan supporters, but if there was a positive outcome of that tour, it had to be Azhar's dogged determination — a quality which would fast become the hallmark of his career in the future.
His reputation as a dependable lieutenant for the indefatigable Misbah-ul-Haq was established with some consistently excellent innings. The sky appeared to the be the limit for a batsman who was considered by some as a player of limited means in terms of stroke play. Whilst he was one of the many young Pakistan players who were deprived of playing in front of their home crowds due to the tragic events of March 2009, Azhar's progress continued unabated with crucial Test performances against the world's top teams.
His Test credentials were never in doubt, but in 2014/14, he suffered a serious decline in his Test form and he was dropped for the first two Tests against Sri Lanka in the UAE. However, unfazed by this temporary setback, he roared back in to Test cricket with a defiant match-winning 103 against Sri Lanka in Sharjah in the final Test match of the series.
More Test glory was to come in the shape of some fantastic and memorable performances that would endear Azhar to Pakistan's Test cricket supporters. His penchant for playing big innings with patience and determination seem to make him a natural selection for Test matches. With Misbah and Younis Khan approaching the ends of their careers, this could only be welcome news for Pakistan. Out of his 14 centuries, some of the most memorable innings from Azhar include the triple-hundred against the West Indies in the landmark pink-ball Test at Dubai, double-hundreds against Bangladesh and Australia and a fighting 137 against England in the summer of 2016.
While his suitability for the longer format of the game was never in question, Azhar's career in the ODI format took an unexpected turn after the retirement of Misbah from ODIs in 2015. Being named as Pakistan's next captain when he was not an automatic pick in that format became a major challenge for the man generally considered an able successor to Misbah in Tests.
To say that Azhar had to endure a torrid period in his career after being appointed as ODI captain would be an understatement. The word nightmare would be a better description for his poor record of 12 wins and 18 losses. Apart from the pressure of not being able to consistently perform in ODIs as skipper, Azhar had to suffer the ignominy of series losses to Bangladesh, New Zealand, England (twice) and Australia. It therefore wasn't a major shock when he was summarily replaced by Sarfraz as Pakistan's ODI captain for the tour of West Indies in early 2017. Possibly disheartened by the barrage of criticism or pushed in that direction by the powers that be, Azhar also resigned from the post of vice-captain of the Pakistan Test side.
His removal as ODI captain and subsequent exclusion from the ODI squad for the tour of the West Indies would have been great setbacks for the soft-spoken opener. However, the selectors threw a lifeline to the 32-year-old and gave him a second chance to establish himself in the ODI team when they chose him for Pakistan's Champions Trophy squad. The furore over his selection and continued participation in the matches during the tournament was fierce bur Azhar did not waver in his resolve. The rest, as they say, is history.
Not regarded as a natural selection for the 50-over format, Azhar's performance in the Champions Trophy seems to have injected new life to his ODI career. His glorious Test record of 60 Test matches with an average of 46.86 speaks volumes about his importance to the Test side, where he keeps on piling up the runs and defying the critics. Now with Misbah and Younis retired, Azhar's role is of even greater significance and he will have to step up as the leader of the Pakistan Test batting pack.
However, as Pakistan supporters discovered to their delight during Pakistan's Champions Trophy campaign this summer, the advantage of an experienced hand at the top of the innings was as important a factor as the explosive power of a rookie in the shape of Fakhar Zaman. What Azhar delivered during the tournament under extreme pressure from the opposition as well as the media was an example of his resilience which Pakistan can put to good use in the coming years. Whilst youngsters such as Hasan Ali, Shadab Khan, Fakhar and Faheem Ashraf may well bring further joy to Pakistan cricket, it is also evident that Azhar's new-found confidence in the 50-over format will help Pakistan achieve greater achievements in the future.
The critics keep chirping away at the humble Azhar, but frankly it's water off a duck's back as he keeps on producing crucial and timely performances, particularly when his country needs them the most.
First Cricket News
Recalling India's World Cup triumph in 2011, former cricketers and fans took to Twitter to share their reactions and experiences. Here are a few reactions from the micro-blogging site:
World
The creative economy, and underlying innovation, has faced a marked slowdown owing to the pandemic —something that we cannot afford to ignore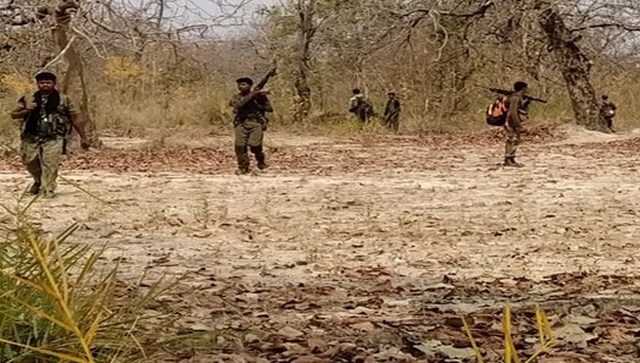 India
Lack of a functional intelligence wing, outmoded training and simple mission-bloat hasn't helped security forces deployed in the region