Azerbaijan Grand Prix: Daniel Ricciardo in disbelief after unexpected win, says he was giggling like a schoolboy
Ricciardo was joined on the podium by Valtteri Bottas of Mercedes and Canadian teenager Lance Stroll of Williams.
Baku: Daniel Ricciardo's famous smile was at its widest on Sunday when he joined two other delighted drivers on an unlikely-looking podium at the Azerbaijan Grand Prix.
The 27-year-old Australian admitted he could hardly believe he had won and had been giggling with joy in his Red Bull car after winning the race.
"I can't really believe it – it was a crazy race," he said. "I was honestly speechless afterwards and on the cool down lap, I was just giggling like a little schoolboy.
"Did I ever think I would win? Not for all my money, but this was the race we expected last year with all the Safety Cars and the chaos.
"I knew I had to stay our of trouble and do my own race and it certainly worked today."
Ricciardo came home first ahead of Finn Valtteri Bottas of Mercedes and Canadian teenager Lance Stroll of Williams.
Stroll thereby claimed his first podium finish after unlikely setbacks had hit fourth-placed world championship leader Sebastian Vettel of Ferrari and three-time champion Lewis Hamilton of Mercedes.
Ricciardo started the race from 10th on the grid and was 17th after six laps, but he worked his way forward to claim his fifth career win and first this year.
"I knew the podium was a chance after the re-start, and then heard of the problems for Lewis (Hamilton) and Seb (Vettel).
"I had made an unplanned pit-stop at the beginning after a few laps we had some debris in the brakes, so I had to stop and clean it and well fell to 17th.
"Then it just came my way. We took a 'free-' pit stop for super-soft tyres and we made them work.
His Red Bull team-mate Dutch teenager Max Verstappen retired after an engine failure.
Sports
The Mercedes driver, who is aiming for the 100th GP win of his career this weekend, was just 0.88secs quicker than title rival Max Verstappen with Hamilton's teammate Valtteri Bottas in third, 0.229secs off the pace.
Sports
Red Bull failed in their bid to win a review into the "insufficient" penalty imposed on Mercedes driver Lewis Hamilton for the crash which took out Max Verstappen at the British Grand Prix.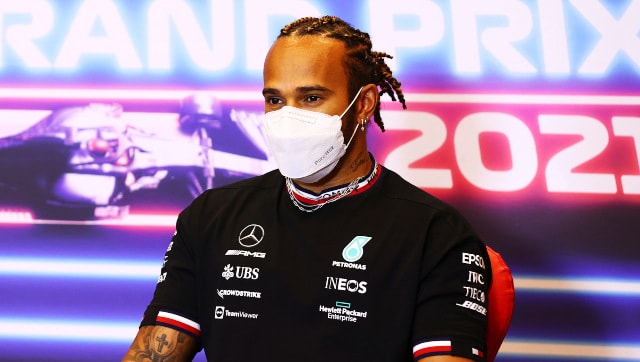 Sports
Verstappen accused seven-time world champion Hamilton of being "dangerous, disrespectful and unsportsmanlike" following their collision at Silverstone on Sunday.