Austrian skier Max Hauke receives five-month jail sentence for 'serious sports fraud' after being caught during blood transfusion
Max Hauke, who has already received a four-year ban by the Austrian Anti-Doping Agency, was one of numerous athletes in the world of skiing and cycling and beyond caught up in the doping scandal
An Austrian skier caught on camera apparently carrying out a blood transfusion when caught by police in a doping raid was sentenced on Wednesday for sports fraud

Max Hauke, who has already received a four-year ban by the Austrian Anti-Doping Agency, was one of numerous athletes in the world of skiing and cycling and beyond caught up in the doping scandal

Hauke has admitted to blood doping from April 2016 until his arrest during the Nordic skiing world championships in the Austrian resort of Seefeld in February
Vienna: An Austrian skier caught on camera apparently carrying out a blood transfusion when caught by police in a doping raid was sentenced on Wednesday for sports fraud.
Max Hauke, who has already received a four-year ban by the Austrian Anti-Doping Agency, was one of numerous athletes in the world of skiing and cycling and beyond caught up in the 'Aderlass' doping scandal.
A court in Innsbruck sentenced the former cross-country skier to a five-month suspended jail sentence for "serious sports fraud". He was also fined 480 euros ($530).
The 27-year-old, who pleaded guilty to taking growth hormones and blood doping but not to causing sponsors damages amounting to 50,000 euros as accused, can appeal the verdict.
Hauke has admitted to blood doping from April 2016 until his arrest during the Nordic skiing world championships in the Austrian resort of Seefeld in February.
"I knew I was talented, and I believed what was needed to get to the top was doping," said Hauke, who has apologised for his action.
The police officer, who distributed the video of Hauke taken during the raid, has been fined after being found guilty of breaching professional confidentiality.
The 'Aderlass' doping operation is alleged to have revolved around German doctor Mark Schmidt, whom Hauke said he paid 10,000 euros per season.
According to the public prosecutor in Munich, Schmidt is suspected of having facilitated blood doping for at least 21 athletes of eight nationalities and across five different sports.
An athlete can benefit from blood doping by transfusing his own blood, treated to raise the red blood cell count that facilitates oxygen delivery in the body, thereby increasing power and stamina.
Sports
Pita Taufatofua once more strode into the arena glistening with oil and bare-chested, wearing just a traditional male ta'ovala skirt, his muscles rippling as he waved Tonga's flag around like a spear.
Sports
This being the 10th day of the Google Snow Games series, the Google doodle takes us back to the well-know hare-tortoise rivalry, but this time on ice.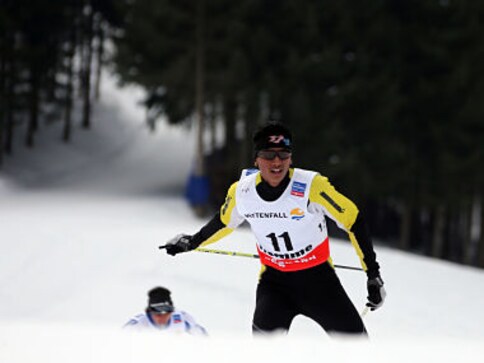 Sports
Jagdish, who was making his Olympic debut, clocked 43.03 minutes while crossing the finish line at the Alpensia Cross-Country Skiing Centre to end his race at 103rd out of 119 competitors.