Australian Open 2018: Roger Federer defies age and injuries on his way to clinch 20th Grand Slam title
Federer defied the years and attrition rate to claim a joint-record sixth Australian crown in his 30th Grand Slam decider in Melbourne.
Melbourne: Roger Federer continued to rewrite his remarkable script with what was previously thought an unattainable 20th Grand Slam title on Sunday and he appears to have no plans to slow down anytime soon.
The 36-year-old Swiss marvel defied the years and attrition rate to claim a joint-record sixth Australian crown in his 30th Grand Slam decider in Melbourne on Saturday, beating Croatia's Marin Cilic in five tough sets.
It put him alongside contemporary rival Novak Djokovic and Australian great Roy Emerson with the most Australian titles.
Worryingly for his opponents, the ageless star is enjoying himself as much as ever, and that inevitably means he plans to stick around for some time yet.
"I'm happy I'm still around, still healthy, still playing good, giving myself chances, playing the best," he said last week. "It's almost good fun."
Just when many people thought his Grand Slam-winning days were behind him having not won a major title since Wimbledon in 2012, Federer has now reeled off another three since his 35th birthday.
And there appears every likelihood of more to come, particularly a ninth Wimbledon crown later this year.
While he makes it look easy, it doesn't come without a tough grind behind the scenes, as Federer explained earlier in the tournament.
"There's always a lot of work that goes into it during the tournament, focus, and also preparation beforehand," he said.
"For many weeks and months before, you try to put yourself in the position, are you going to be ready in case a good semi-finals or quarter-finals match at the Australian Open, so forth.
"This is something you sort of plan from a long time ago. That's why when it does happen, it's a great feeling."
How much it means was evident with Federer in tears at the presentation ceremony on Sunday.
And all of this with two sets of twins to look after with wife Mirka — Myla Rose and Charlene Riva and Leo and Lenny.
A fit and healthy Federer chalking up yet another major title coincided with his long-time rivals, Rafael Nadal, Djokovic, Stan Wawrinka and Andy Murray, beginning the year with injury concerns.
Record-setter
Age certainly has not wearied the Swiss master as he was the oldest man at 36 to play in the Australian Open final since Australians Ken Rosewall (37) and Mal Anderson (36) faced each in the 1972 final.
The result is that he stretched his lead on the all-time major-winners' list to 20 — four ahead of Nadal, six in front of Pete Sampras and eight more than Djokovic.
Only three women — Steffi Graf (22), Serena Williams (23), and Margaret Court (24) — have been crowned champion at more Slams.
In an endless list of records, he also holds the all-time men's record of 332 Grand Slam wins since playing his first in 1999, with career earnings of more than $115 million.
Saturday's victory was also his 96th career title as he closes in on Jimmy Connors' Open-Era mark of 109.
Federer, who spent a record 302 weeks at No 1 and was inside the top 10 from 2002 until 2015, saw his ranking slide to 17 — his lowest since 2001 — after he spent six months out in 2016 with a knee injury.
But it has been all upside since last year's classic five-set final win over Nadal at the Australian Open.
Despite his latest endeavour, Federer will remain World No 2 behind Nadal — for now.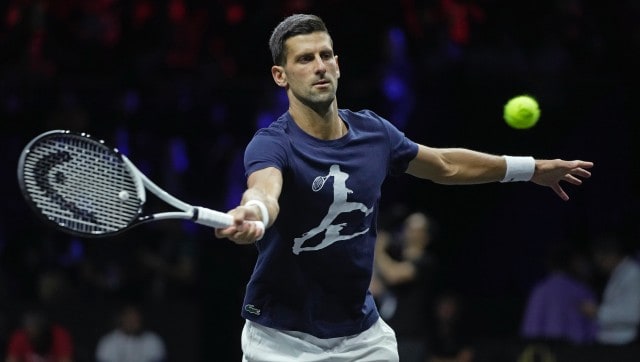 Tennis
Australia's new visa rules stipulate incoming travelers no longer have to have provide proof of COVID-19 vaccinations, or even provide a negative COVID test.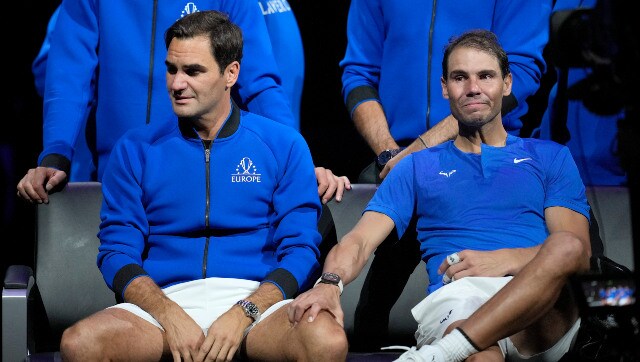 Tennis
Federer, who brought the curtains down on his glittering career in a doubles match at the Laver Cup in London, promised fans this wasn't the last they were going to see of him in the world of tennis.
Tennis
Roger Federer's last match left the players and fans at the O2 arena emotional, but the fans not present at the arena were no different as they shared their emotions on Twitter.