Australian Open 2018: Novak Djokovic compares tennis to an industry, expresses concern for players' welfare
Djokovic said there should be rational conversations about rules that are imposed and that concern players' well-being.
Melbourne: Novak Djokovic has called for more consideration of players' welfare amid growing demands from extra tournaments yet no sign of shorter seasons to help their recovery.
Djokovic, a 12-time Grand Slam champion who is also president of the ATP players' council, spoke after reaching the third round at the Australian Open in Melbourne on Thursday.
"Our sport has become an industry, like most of the other global sports. It's more business than a sport," he said.
"Of course, we're all blessed to have a great financial compensations, great lives. For sure, I'm very grateful for that.
"(But) at the same time what is most important for us is our health and what happens after our career, after you're 30, 35.
"There are many players that are struggling. They can't physically walk, run, jog, whatever. I mean, they're struggling some way or another."
Djokovic said there was little indication that players were going to have any form of discussion with the sport's chiefs for a shorter season.
"We're just adding events, official events, unofficial events. It feels, from a player's perspective, that you're kind of always in a rush," he said.
"You're always obliged to play the mandatory events. You obviously have always a big challenge to defend (rankings) points because it affects everything.
"You're always constantly, week after week, being part of that dynamic of our sport, which at times seems a bit too much."
Djokovic said there should be rational conversations about rules that are imposed and that concern players' well-being.
Djokovic also called for the ATP Tour Finals to travel from their London base Thursday, saying they were a big asset that should be exploited more.
In its current format, the elite season-ending tournament has been held in the British city since 2009.
But with the announcement that Shenzhen in China will host the WTA Finals from 2019, with prize money doubled to $14 million, the Serb said it made sense for the men's event to also cash in.
"I mean, that's a big success for WTA, for all the female players. They deserve it. No doubt about it," he said at the Australian Open.
"When it comes down to World Tour Finals, for us and the ATP, London has been a great success for us."
But Djokovic added that it may be time for the event to now "travel".
"Because it's just probably the biggest leverage that we have. I mean, outside Grand Slams, ATP is obviously not behind Grand Slams. This is the biggest event that ATP has," he said.
"I think it's probably the biggest asset. Best eight players in the world, singles players, best doubles players, are playing there."
He acknowledged that London was a "safe" option and virtually all players only had praise for the event, but suggested it could be "exploited a little bit more".
"It should be leveraged more because of the promotion of our sport," he said.
"If we want to grow our sport, especially in regions like China or those parts of the world where tennis is popular, I think we should think about it, just maybe travel it a little bit more."
He said he wasn't pinpointing China as a possible new venue, where women's tennis is more popular than men's thanks to the exploits of players such as Li Na, but it could be an option.
"Men's tennis is picking up (in China) as well," he said.
"We also have some big events there that they are doing very well. Obviously they have great facilities. Chinese economy is obviously doing great. They love tennis. They put a lot of money into tennis."
Tennis
Roger Federer and the other two members of that distinguished trio, along with Serena Williams, managed to do was demonstrate that it is possible to dominate for decades, not merely years, at a time.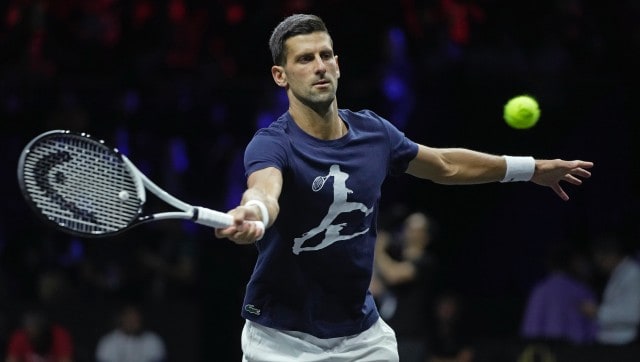 Tennis
Australia's new visa rules stipulate incoming travelers no longer have to have provide proof of COVID-19 vaccinations, or even provide a negative COVID test.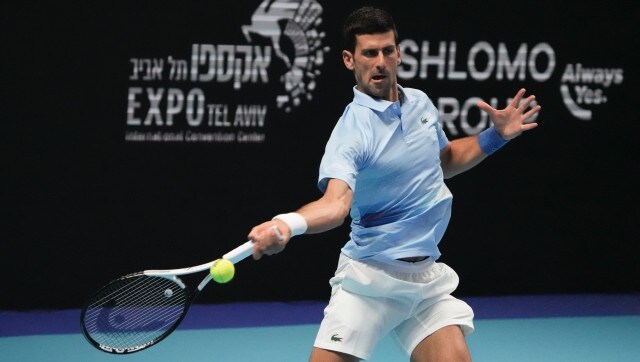 Tennis
Novak Djokovic next takes on 104th ranked Russian Roman Safiullin who beat France's Arthur Rinderknech 6-4, 6-1.