Australian Open 2018: Mischa Zverev fined 95% match fee after retiring in first round against Hyeon Chung
Zverev withdrew from his opening match with South Korea's Hyeon Chung last week during the second set.
Melbourne: Mischa Zverev on Tuesday become the first player to be heavily fined for retiring from his first round match at the Australian Open under new rules aimed at limiting early injury withdrawals.
The German, seeded 32, withdrew from his opening match with South Korea's Hyeon Chung last week during the second set and has been fined $45,000 for what is termed "a poor first round performance."
That was almost all of his prize money of around $47,000.
Under the new rules "any player who competes in the first round main draw singles and retires or performs below professional standards, may now be subject to a fine up to (the equivalent) first round prize money in 2018".
With tens of thousands of dollars at stake just for playing in round one, early injury pull-outs have often caused suspicion at Grand Slams, particularly at last year's Wimbledon.
Eight players retired from the opening round at the All-England Club, including the opponents of Roger Federer and Novak Djokovic during the second sets of their matches on centre court.
It sparked the new Grand Slam rules by the International Tennis Federation, being used for the first time in Melbourne.
Players are now able to claim 50 percent of their prize money if they pull out before their first match, an incentive designed to allow someone else to play instead.
Their replacement — a 'lucky loser' from the qualifying tournament — gets the other 50 percent.
Find latest and upcoming tech gadgets online on Tech2 Gadgets. Get technology news, gadgets reviews & ratings. Popular gadgets including laptop, tablet and mobile specifications, features, prices, comparison.
Sports
Having won two rounds in the Austrian capital, 33-year-old Djokovic is virtually guaranteed equalling Pete Sampras's record of securing the year-ending top ranking for the sixth time.
Sports
Top-seeded Djokovic lost four straight games and had to save a set point before beating Filip Krajinovic 7-6 (6), 6-3 in an all-Serbian match, and No. 2 Thiem nearly squandered a 5-1 lead in his 6-4, 7-5 win over Vitaliy Sachko of Ukraine.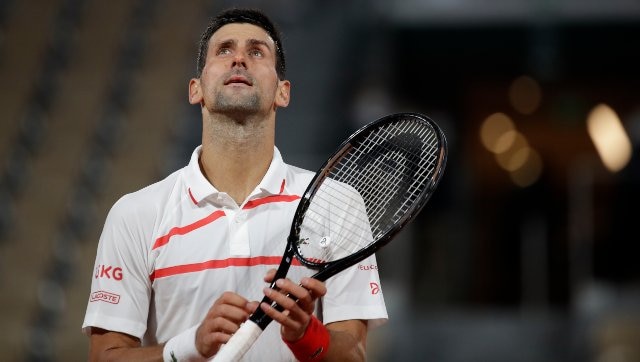 Sports
The 33-year-old Serb has been the top-ranked player at the end of a season five times: in 2011, 2012, 2014, 2015 and 2018.