Australian Open 2018: Madison Keys says she will continue playing 'smart tennis' in quest to win first Grand Slam
Keys flattened French eighth seed Caroline Garcia 6-3, 6-2 in 68 dominant minutes in their fourth-round clash.
Melbourne: US Open finalist Madison Keys says she will continue to play "smart" tennis in search of a first Grand Slam title after steamrollering her way into the Australian Open quarter-finals Monday.
The 17th seed flattened French eighth seed Caroline Garcia 6-3, 6-2 in 68 dominant minutes in their fourth-round clash.
"I was just playing really smart," said the American, who made the semis at Melbourne Park in 2015 and has not dropped a set so far in her impressive run this year.
"I wasn't going for unbelievable shots and things like that," added Keys who blasted 32 winners past a helpless Garcia.
"I just was waiting for the right ball, then trusting that I was going to make the right decision when I finally had the opportunity to go for it."
The 22-year-old will face 2016 champion Angelique Kerber next in an intriguing match-up against the only Grand Slam champion left in the draw.
Keys said she would let her coach, the "amazing" 2000 Australian Open champion Lindsay Davenport, do the scouting on Kerber for her.
"I just do what she tells me," she said, paying tribute to the American three-time Grand Slam champion.
"I think she's amazing. She has a lot on her plate. She has a lot going on and I think it's impressive to watch her handle it all and she never seems stressed or tired.
"I mean, even today her son was here and she had Tennis Channel and she was at my warm-up and she had to go back to Tennis Channel."
In the first set on Garcia's serve at 3-2 Keys, whose stealth-like progress through the draw has gone almost unnoticed, struck a decisive blow as relentless pressure forced the Frenchwoman to cough up a double-fault and three break points.
Garcia saved one, but on the next, a strong forehand return opened up the court for the American who ripped a winner to go 4-2 ahead.
Behind her powerful serve — Keys has only been broken four times in her four matches to date — she closed out comfortably, sealing the set with her sixth ace after 36 minutes.
She broke the Frenchwoman twice again at the start of the second to charge into a 3-0 lead.
Keys dropped her serve at 4-1 to give Garcia a sniff, before reasserting her authority by immediately breaking back to love for 5-2 before serving out.
"I'm feeling really good. I feel like I'm playing just solid, consistent tennis," said Keys.
"I think today was a good example of that. I think I served well. I think I returned well. But I don't think I played unbelievably. I think I just played really solid and smart."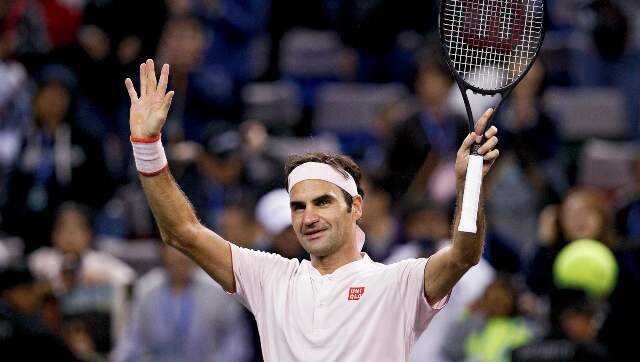 Tennis
Federer underwent three knee injuries in the past two years which led to the 20-time Grand Slam winner announcing his retirement last week.
Tennis
India were thrashed 0-3 by a far-superior Norway team as world No.2 Casper Ruud combined with Viktor Durasovic to win the doubles match and complete the rout in the World Group-I tie of Davis Cup.
Tennis
Roger Federer made roughly $1 billion (before taxes and agents' fees) in his career just from endorsements and other business endeavours.