Australian Open 2018: Hsieh Su-Wei to continue with 'freestyle tennis' after pushing Angelique Kerber to brink
Hsieh opened her box of tricks and almost cast a spell over two-time Grand Slam winner Angelique Kerber.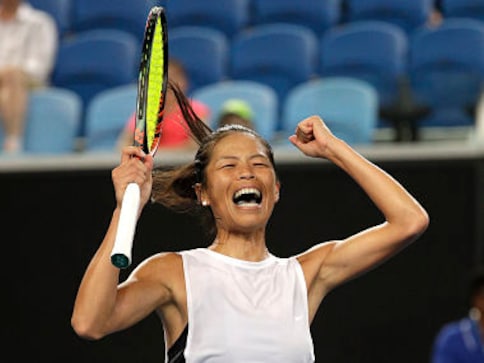 Melbourne: Hsieh Su-Wei was happy to hear she had driven former champion Angelique Kerber "crazy" at the Australian Open on Monday, saying she had no plan to change her freestyling ways.
The maverick Taiwanese former doubles World No 1 opened her box of tricks and almost cast a spell over the German two-time Grand Slam winner.
Kerber eventually reached the quarter-finals 4-6, 7-5, 6-2 in 2 hours and 8 minutes of riveting action.
An enthralled Rod Laver Arena crowd were treated to Hsieh's full repertoire of drop shots, slow-paced winners and high looping 'moon balls' as time and again she found incredible angles to mesmerise Kerber.
"I'm driving her crazy?" Hsieh said, when told by media she had been driving Kerber "crazy a little bit."
"OK. This is good you told me that," said the World No 88 before smiling "next time we try to do more. It was fun to make my opponent and myself run all the time."
If Hsieh had a game plan, it worked a dream in the opening set which she won behind a dazzling array of unpredictable shot-making.
But the likeable Hsieh revealed she had forgotten to do her homework on Kerber and was making up her strategy as she went along.
"Actually, my boyfriend was looking at her game earlier this morning. I forgot to ask him what she plays, so, I actually have no plan to go on the court," she said.
"So I was trying to go my Su-Wei style, you know."
Plan or not, she forced Kerber to the brink in the second set as the German served at 4-5, 0-15.
Hsieh was just three points away from a first-ever Slam quarter-final in her 28th main draw appearance stretching back to the 2005 US Open.
"It's not easy that game because she was serving pretty well, and of course then it gave me some pressure when I leading 5-4," said Hsieh.
"I was thinking, Oh, I have a chance. I want to hang in there and then get my shot."
Kerber held and broke for the crucial advantage and held to love to level the match before easing to victory in the final set.
So how would Hsieh describe "Su-Wei style'"?
"I like to play freestyle. When the ball comes, I decide at the last moment where to hit, so sometimes the girls say: 'Oh, I don't know where she hit it'," she smiled.
"But sometimes I don't know where I hit it, too."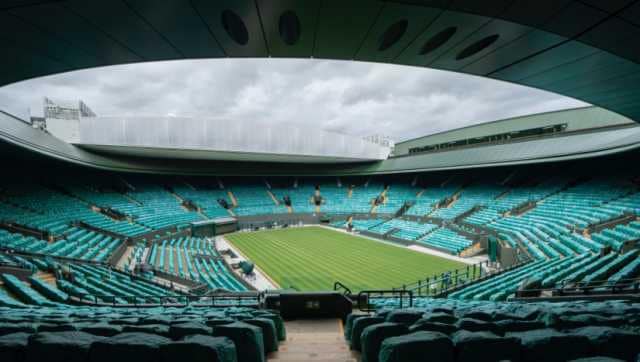 Tennis
Here's all you need to know about Wimbledon 2022, the 135th edition of the historic Championships, that gets underway on Monday.
Sports
The three-day Laver Cup competition pits six of the best players from Team Europe against six leading players from Team World.
Sports
The singles and doubles seeding lists were announced on Tuesday ahead of the draw ceremony on Friday morning