Australian Open 2018: Caroline Wozniacki says she is still haunted by 2011 semi-final loss to Li Na
Seven years on, Wozniacki said she still remembers her meltdown against Li in the 2011 Australian Open semi-final like it was yesterday.
Melbourne: Second seed Caroline Wozniacki says her 2011 Australian Open semi-final defeat to Li Na still haunts her as she tries to go one better this year and end her Grand Slam drought.
The Dane held match points against the Chinese great on her only previous appearance in the last four at Melbourne Park.
"That's the one that really hurt," Wozniacki said after reaching a semi-final again early Wednesday with a three-set victory over Spain's gritty 39th-ranked Carla Suarez Navarro.
"I had match points against Li Na. I lost it. That's still haunting me to this day. So I'm hoping for a different result this time."
Wozniacki will face unseeded Belgian debutant Elise Mertens on Thursday for a place in Saturday's final, but seven years on she remembers her meltdown against Li like it was yesterday.
"I remember serving for it at 5-4 in the second set. I remember being up 3-1 in the second set, serving with the sun," she recalled.
"That was very difficult. Maybe if I had been on the other side of the court, it would have been different.
"I remember very well that match. I usually forget matches and I don't remember playing certain people. I don't remember a lot of things, but that one is one that I remember very well."
Wozniacki was the top seed that year having risen to number one in the world in 2010 and she said the defeat was crushing.
"I went back on the practice court. I never do that after going far in a tournament and losing after a tough battle," she said.
"I usually take a day off the next day. I went back and practised. Just needed to get some frustration out.
"That's one that really hurt. I've lost from match points up and won from match points down before. That one was a special one."
Li went on to lose the final to Kim Clijsters in three sets.
Wozniacki withstood a second set blip against Suarez Navarro to win 6-0, 6-7 (3/7), 6-2 in a match that finished after 1:30 am local time.
She now faces Belgium's Mertens, the World No 37 who trains at Clijsters' academy.
Mertens is in top form on a 10-match win streak after winning the Hobart International warm-up event. Wozniacki knows she will be dangerous.
"She's had a very good start to the year, she's unbeaten," said Wozniacki.
"I remember playing her in Bastad. She's a great player."
That encounter in July last year on clay remains their only previous meeting. Wozniacki prevailed in three sets.
Tennis
Muguruza has not managed to string together more than two wins at a tournament and fell out of the world top 10 earlier this month.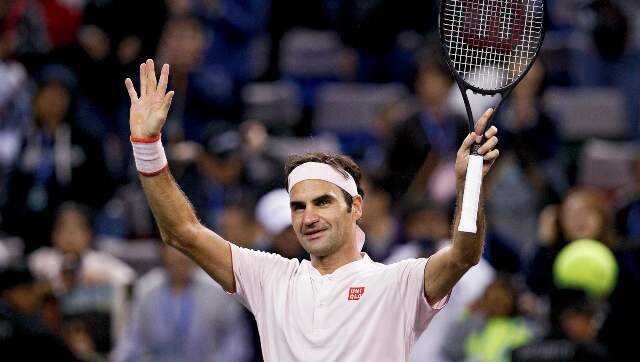 Tennis
Federer underwent three knee injuries in the past two years which led to the 20-time Grand Slam winner announcing his retirement last week.
Tennis
India were thrashed 0-3 by a far-superior Norway team as world No.2 Casper Ruud combined with Viktor Durasovic to win the doubles match and complete the rout in the World Group-I tie of Davis Cup.