Australian Open 2018: Alexander Zverev mystified by Grand Slam failures, says he has 'some figuring to do'
'I have some figuring out to do, what happens to me in deciding moments in Grand Slams,'Alexander Zverev said after his loss at Australian Open.
Melbourne: Another Grand Slam has come and gone for Alexander Zverev and the young German star can't figure out why.
The World No 4 was dumped out of the year's opening Grand Slam by 58th-ranked South Korean Chung Hyeon in five sets on Saturday after leading by two sets to one.
Chung claimed the scalp of his first top-five ranked opponent with a 5-7, 7-6(3), 2-6, 6-3, 6-0 victory in 3hr 22min on Rod Laver Arena.
It continued Zverev's frustrations at again failing to go beyond the fourth round in 11 Grand Slams.
He has been touted as the leader of the tennis new guard but he has not beaten a top-50 player in a best-of-five sets match.
"I have some figuring out to do, what happens to me in deciding moments in Grand Slams," Zverev said.
"It happened at Wimbledon. It happened in New York. It happened here.
"I'm still young, so I got time. I definitely have some figuring out to do for myself.
Zverev reached the fourth round at Wimbledon last year but has never gone further than the third round at the Australian Open and French Open, and he has failed to go beyond the second round at the US Open.
He said what was disappointing for him in his latest defeat was that he felt he was playing well against Chung.
"I don't think I played bad. I think I played really bad the fifth set, but apart from that, you know, in the first four sets, I think this was the best he can play," he said.
"If he backs this up, then we'll see how far he can go."
Tennis
Main focus on Day 2 at Wimbledon will be on Serena Williams, who faces unseeded Harmony Tan in her first singles match since an injury forced her to withdraw last year.
Tennis
Wimbledon 2022 gets underway on 27 June brimming with talking points: player bans, Djokovic chasing Nadal, Serena's return, local hopes and full capacity crowds.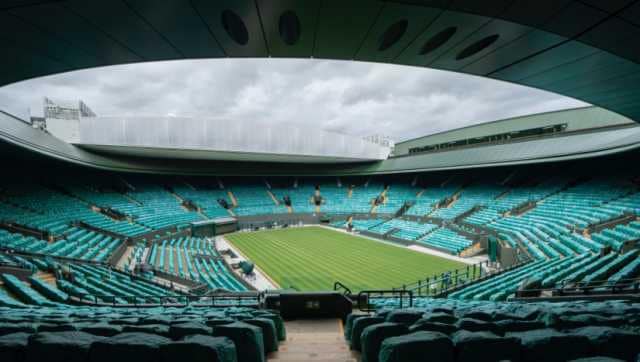 Tennis
Here's all you need to know about Wimbledon 2022, the 135th edition of the historic Championships, that gets underway on Monday.