Australia Superseries: Why deceptive Tai Tzu Ying proves to be a handful for opponents
Tai Tzu Ying's love affair with Superseries events resembles a certain Li Xuerui whose style of play conquered the badminton circuit for years.
The Chinese badminton circuit was left puzzled when top shuttler Wang Shixian was omitted from the final squad for the 2012 London Olympics. A relative newcomer – 21-year-old Li Xuerui – had snatched a ticket to London on merit. Despite her young age, Li was on an unbeaten run of 30 matches, winning the All England Championships, India Superseries, the German Open and the Badminton Asia Championships , apart from playing her part in China's win at the Thomas and Uber Cup finals. Soon, she became the poster girl of badminton not only of her country but also in Asia. The magic Li's racquet produced was second to none, her obsession of winning had taken over. However, Li's brilliant run finally ended at the 2012 Djarum Indonesia Superseries after Saina Nehwal defeated the high-flying Chinese ace in the final. 
Almost five years later, the women's badminton circuit saw a similar rise in form. The then World No 3 Tai Tzu Ying clinched the 2016 Hong Kong Open in November and continued to prove that she is the most outrageous stroke-maker by claiming the Dubai World Superseries Finals, the All England Championships, the Malaysia Open, the Singapore Open and the Badminton Asia Championships in a span of nearly seven months.
Interestingly, Saina Nehwal, who has faced the Chinese Taipei shuttler 13 times, hasn't been able to get past Tai in the previous six meetings. "Seeing Tai Tzu Ying's form, it is tough to say if anyone can beat her at the moment. She is really playing at a very good level. Many players are taking her to three games but she is still winning the match," Saina had told Firstpost in May. 
"Her confidence is at a high level at the moment. I'm not saying it is impossible to beat her. Winning six tournaments in a row is too much, we didn't expect (it from her). Last time Li Xuerei had done it. But it is not easy to maintain it throughout the year. If she does it, it will be the great thing of all time," Saina added.
However, her admirable tournament-winning streak was cut short on 16 June as she succumbed to the brilliance of Thailand's Nitchaon Jindapol inside a noisy Jakarta Convention Center at the Indonesia Superseries Premier women's singles quarter-finals. Despite the loss, the Chinese Taipei shuttler has enjoyed a kind of momentum that is rarely seen in the sport. Since winning the Hong Kong Open in November 2016, Tai successfully managed to maintain her No 1 spot by winning each of the six Superseries events she has played in.
What has often left everybody in awe of Tai is the 22-year-old's range of attacking strokes. After a stuttering start to her professional career, where Tai lacked the finishing touch while playing at Challengers and Grand Prix events, she got better at playing deceptive shots which made the player that she is. Soon, the results started showing. Just months after celebrating her 18th birthday, Tai clinched her maiden Superseries title at the 2012 Japan Open, becoming one of the youngest shuttlers to have won the event. Since then, she has cemented her place in the top 10 of the women's singles.
A tinge of Li's dominating style of play can be seen whenever Tai takes on her opponent. Unlike some top players, Tai no longer waits to kill the game off. It has been said that there is only one way to defeat Li — in straight games. The Chinese shuttler's ability to maintain the vice-like grip on the throat of the match in deciders is enough to defeat her opponent mentally. And now, when one looks at Tai's recent success, it shows there is a resemblance in her approach.
"Tai is a unique kind of a player — she has a very good technique, and is very smart with her strokes. She has made herself physically strong as well by picking up all the difficult shots. She can also play some high-level shots from very difficult positions, so that is her advantage. She has a lot of deceptive shots which can make you mad," Saina had explained. "That is the problem with playing against her. You need to be at a very high fitness level to face her. You need to be ready for any kind of tricky shots. At the moment, confidence matters. That's her plus point. You need to fight really, really hard to face her. All players have issues playing against her," she added.
While Li has been missing for a while, Tai has set new standards in the Chinese shuttler's absence. Still, the resemblance between the two is uncanny.
Tai is the only shuttler from Chinese Taipei to ever clinch the top spot in the BWF rankings, let alone stay there for nearly eight months.
It would be interesting to see if the Taiwanese shuttler ends the year like Li by winning the Hong Kong, China and the year-end Masters. However, Tai can bag a few more as the Australian Open, World Championships and the Denmark Open beckon.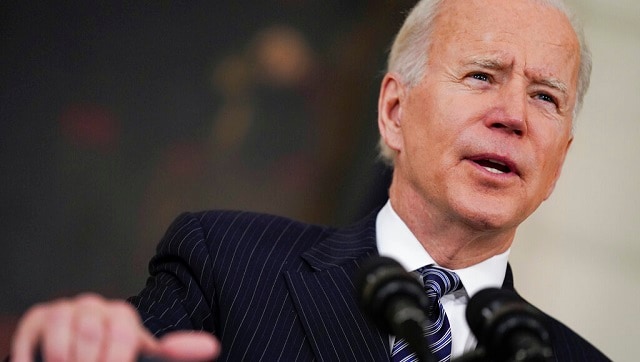 World
Trump targeted TikTok over the summer of 2020 with a series of orders that cited concerns over the US data that TikTok collects from its users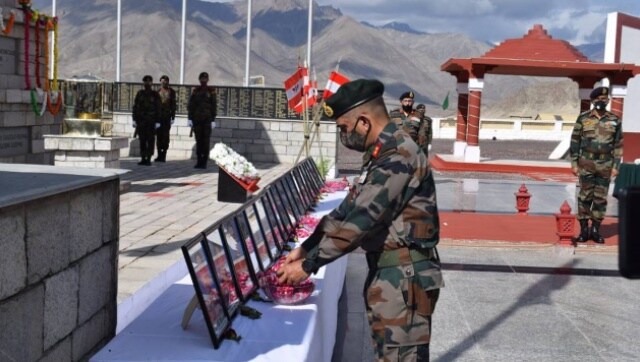 India
On the first anniversary of the deadly clashes, Chief of Army Staff Gen MM Naravane led the force in hailing the valour of the 20 soldiers who lost their lives in face of "unprecedented" Chinese aggression
Sports
There have been calls for boycott of Chinese products after face-off between the armies of the two countries in eastern Ladakh last year.