Aussie Bernard Tomic snubs Rio Olympics, AOC unfazed as they only want 'dedicated' players
Troubled tennis star Bernard Tomic announced Friday he will not represent Australia at this year's Olympics, with unperturbed officials responding that they only want dedicated athletes on their Rio team.
It follows Tomic and fiery compatriot Nick Kyrgios being warned that their on-court behaviour could threaten their places at the Games in August.
World number 22 Tomic will instead play a low-ranking ATP Tour event in Mexico, which is on at the same time.
"With a heavy sense of regret, I have made the difficult decision to not play with the Australian tennis team as they pursue an Olympic medal in Rio," he said in a statement.
"I have always proudly represented my country in Davis Cup and given my all when wearing the green and gold, but on the basis of my extremely busy playing schedule and my own personal circumstances, I am regrettably unable to commit to this year's tournament.
"I make this decision based on what is best for my tennis career," he added.
The announcement comes after widespread criticism of Tomic's recent on-court attitude and concern over his behaviour by the Australian Olympic Committee.
He made headlines last week when he turned his racquet the wrong way to face a match point in the Madrid Masters first round against Fabio Fognini.
Tomic later told his post-match news conference: "I don't care about that match point. Would you care if you were 23 and worth over $10 million?"
It prompted Australia's Olympic chef de mission Kitty Chiller to call his behaviour in Madrid "appalling".
Tomic then lasted just eight minutes in his opening clash at the ongoing Rome Masters, retiring after a medical timeout when leading Frenchman Benoit Paire 2-1, saying he had been "feeling bad all night".
His withdrawal from Rio contention has potentially helped the AOC dodge a difficult decision.
"It's his choice. We don't force anyone to take part in the Olympic Games," Chiller told reporters.
"We only want people in our team who want to be there and are prepared to abide by what that team means.
"That's irrelevant now. My stance hasn't changed. Bernard was on notice, that hasn't changed, now that he has withdrawn now makes it irrelevant."
Tomic has a catalogue of lax commitment in matches, which has earned him the nickname "Tomic the Tank Engine," and he was savaged in the Australian press this week.
Australian Davis Cup captain Lleyton Hewitt, who skipped the 2004 Athens Olympics to focus on the US Open that year, said Tomic would not have taken his decision lightly.
"Scheduling can always be difficult in these circumstances," Hewitt told the Australian Broadcasting Corporation.
"Bernie has always made himself available to play for Australia in the Davis Cup and he is very passionate about playing for his country."
Tomic's decision follows two of the country's leading golfers, Adam Scott and Marc Leishman, also opting to give Rio a miss.
Leishman pulled out this month over fears about the Zika virus and its possible impact on his ill wife, while Scott, like Tomic, said he was skipping the event due to a busy schedule.
Sports
For the first time in the Open Era in 1968, there will be no 'messieurs' going into the third round of French Open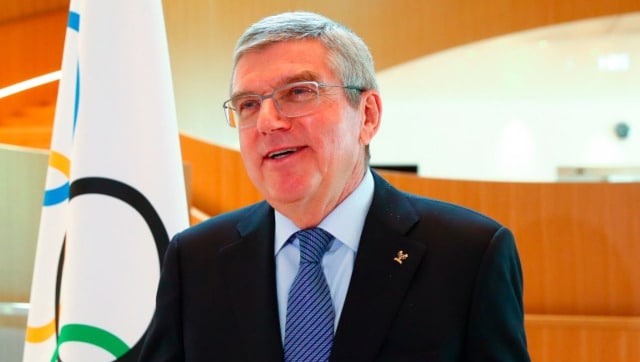 Sports
The 102 IOC members will now vote on the proposal at the IOC session on 21 July in Tokyo ahead of this summer's Olympic Games in the Japanese capital.
Sports
Murray is on the comeback trail again at Queen's Club in London this week after another round of the fitness issues that have troubled him for several years.