Augusta will suit Lahiri because he is a draw player: Jeev Milkha Singh
Firstpost caught up with Jeev over the phone to discuss playing the famed course for the first time, his favourite memories of the tournament, and what advice he would give Anirban.
On Thursday, Anirban Lahiri will become just the third Indian professional golfer to play in The Masters, the sports first Major. Lahiri, currently 34th in the world, is Asia's highest ranked player and is generating plenty of buzz for his play in 2015. He has already won twice on the European Tour, including at the Indian Open in New Delhi.
By playing in the Masters, he will be following in the footsteps of Jeev Milkha Singh, the first Indian professional golfer to play in The Masters belongs to. Jeev did so in 2007 and even led the field after his first nine holes, having gone out in 33 serene shots. Jeev would come back down to earth on the back nine though and post a level-par round of 72. He would finish the tournament tied for 37th at 14 over par.
Jeev was back in 2008 for a second go-around. He would break par for the first time at Augusta with an opening round 71 and end up tied for 25th, alongside Adam Scott and Ian Poulter.
A third consecutive Masters in 2009 would not be as successful, with Jeev missing the cut. However, he remains the only Indian pro to have played in the Masters more than once and the only Indian pro to have made the cut - Arjun Atwal qualified in 2012 but lasted just 36 holes.
Firstpost caught up with Jeev over the phone to discuss playing the famed course for the first time, his favourite memories of the tournament, and what advice he would give Anirban (edited excerpts):
What did it feel like to drive down Magnolia Lane and play Augusta National for the first time? What were your emotions?
I had goosebumps when I was driving down Magnolia Lane.
When I was growing up as a kid, I would tell my caddie this shot is for the famous 12th par 3. This shot is for the 13th hole. I was about 13 or 14 years old. We would get video tapes after like a month's delay. And somebody would have it. It would be the most precious thing. We would request these guys that please, can we come over and watch the Masters. So we would go to that person's house and it was one of the most special things.
After watching the tape, whenever I would play my practice rounds or even a few holes, I would say this is to win the Masters. Or this shot is for this hole at the Masters.
So all that came back to me. It was very exciting.
What are your favourite memories of playing the Masters?
The beauty about Augusta National is that it is the only Major played on the same golf course every year. Yet I have played the Masters three times and every time I have played the tournament, it played differently
Why do I consider the Masters my favourite major championship in the world? I will give you a few reasons for it:
The atmosphere, the galleries that come out, the whole persona is so good, it is electrifying. There are so many people out there and it is beautiful, the golf course. And people come out. They are cheering you on. There are so many people even for the practice rounds. Sloppy greens. Fairways are perfect condition. The greens are in perfect condition. It is like playing on carpet.
And also it is a beautiful walk in one of the finest gardens because it is so well manicured. Beautiful flowers on every hole and every hole is named after a flower. It is just fantastic.
This golf course, what you see on TV, you don't realise, it is a really hilly golf course. On the 10th hole, you are going down at least 150 to 200 feet. The 8th hole, you go up at least 100 feet. So all of that. There is a lot to it, lovely pine trees.
It is a lifetime experience and I will never forget and cherish it for the rest of my life. Before my golfing career is over, I would like to go back there.
Do you have a favourite hole or a couple of favourite holes?
It would be … (long pause)… the 13th, the par five. Beautiful. I just love that hole, the way it is shaped. You got to hit your drive on the right hand side and the slope brings it in. You got to take it past the corner and then you have a good chance to eagle it if you are good with the irons and have good distance control because of the crease that runs across right in front of the green And it has lovely, beautiful flowers in the background behind the bunker at the back of the green. Beautiful flowers. Cherry blossoms. That's why I would say that's my favourite hole.
What part of a golfer's game does Augusta National test the most?
I think patience. And confidence and also the belief system in a player. The most important is patience because the greens are so undulating, that if you miss it on the wrong side, you've got no chance, so you better take your medicine and play for a bogey. If you hole a 20-foot putt or a 30-foot putt, then you make a par.
And the greens are lightening fast. It is like putting on glass. And if you are on the wrong side, you can't stop the ball. So you have to make sure you read the greens properly. Not many times do you go for flags at Augusta National. You aim 10 or 15 feet right or left of the hole and use the slope to your advantage to bring the slope to your level.
Also, my first experience, I was leading after the first nine holes. The first time I played it, so I was cloud nine.
Is there you wish you had known about the course before you played it the first time?
Yes. I never used to carry a lob wedge but it is one of the clubs you really need in golf these days. I used to have a sandwedge only but especially with the slopes of those greens, you needed a lob wedge. I learned my lesson because the last round, I didn't start off well. I kept hitting my chip to top of the slope [on the first hole] and it would come back. I started with a 3-over or a 4-over, the last round [ed's note: it was a quadruple-bogey 8].
How would you evaluate Anirban's game in the context of Augusta?
I think he is a very good player. He has his head on his shoulders. He is very patient. He knows how to handle himself another pressure. He has proven himself. Augusta will suit him because he is a draw player. There are a lot of tee-shots where you need to hit a draw. So I think the course is well suited for Anirban.
What he needs to work on is his chipping and putting and making sure he gets the undulations on the green and the fairways well mapped out. That is very important. You can't play perfect golf. You are going to make mistakes. That's where patience comes in and that's what August National does to you – tests your patience. So if you hit a bad shot, you want to take your medicine, make your bogey and move on.
And another thing that players when they get there, they don't understand or have experienced, is the amount of people who are there. You play in front of thousands of people. So you got to switch off, focus on your game and on your routine. And just stick to that. And you have to take the people who are watching you in a positive sense. They are pushing you, they want the best out of you. That is the way you have to take it. Not 'oh, man. I hope I don't hit a bad shot.' Everybody hits bad shots. Everybody hits good shots. That's part of the package. You are a golfer. You are human. You just keep going and moving on from that. You have to think these guys are here to watch me and I have to show my best.
Find latest and upcoming tech gadgets online on Tech2 Gadgets. Get technology news, gadgets reviews & ratings. Popular gadgets including laptop, tablet and mobile specifications, features, prices, comparison.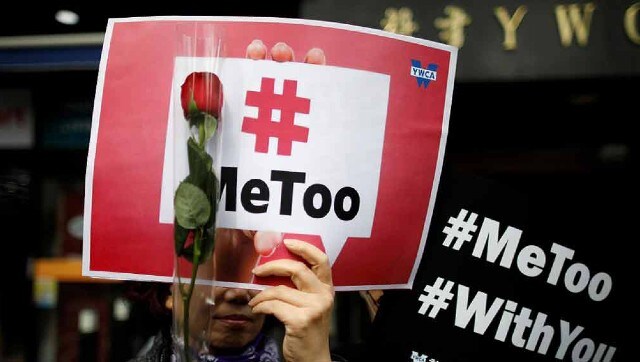 Sports
Over the last few days, the world of gaming and esports has been shaken as many women have come forward with allegations ranging from unwanted flirting to blatant sexual abuse within the industry.
First Cricket News
Irfan Pathan, who played under Dhoni as part of both the 2007 T20 World Cup-winning team and the 2013 Champions Trophy-clinching side, said the years, as they went by, changed Dhoni the captain in more ways than one.
Sports
Geeta Kumari had won eight gold medals at state-level walking competitions and won a silver medal