Athletics Integrity Unit bans Asian Games steeplechase champion Hosein Keyhani, suspends Indian runner Sanjivani Jadhav
The AIU also says that Indian distance runner Sanjivani Jadav has been provisionally suspended after testing positive for the banned substance probenecid. She won Asian championships bronze in the 5,000 in 2017 and the 10,000 in April
Asian Games steeplechase champion Hosein Keyhani has been banned for doping

Keyhani is also disqualified from April's Asian track and field championships, where he failed to defend the 3,000-meter steeplechase title he won in 2017, finishing fourth behind Bahraini champion John Kibet Koech

The AIU also says that Indian distance runner Sanjivani Jadav has been provisionally suspended after testing positive for the banned substance probenecid. She won Asian championships bronze in the 5,000 in 2017 and the 10,000 in April
Monaco: Asian Games steeplechase champion Hosein Keyhani has been banned for doping.
The Athletics Integrity Unit, which handles doping cases in track and field, says the Iranian runner has been banned four years over a positive test for stamina-booster EPO.
Keyhani is also disqualified from April's Asian track and field championships, where he failed to defend the 3,000-meter steeplechase title he won in 2017, finishing fourth behind Bahraini champion John Kibet Koech.
Keyhani won the Asian Games gold medal in 2018 and the Asian indoor title in the 3,000 the same year.
The AIU also says that Indian distance runner Sanjivani Jadhav has been provisionally suspended after testing positive for the banned substance probenecid. She won Asian championships bronze in the 5,000 in 2017 and the 10,000 in April.
Sports
Dan Evans' surprise 6-2, 7-5 loss to world number 143 Tomas Machac left Britain needing to fight back to secure a second straight win and take top spot in Group C.
Sports
Like many others in this sport, Shawn Porter is a good fighter. A really good fighter. To his credit, he's been willing to do what few others have. Step up and fight the best. Challenge himself. Win, lose or draw.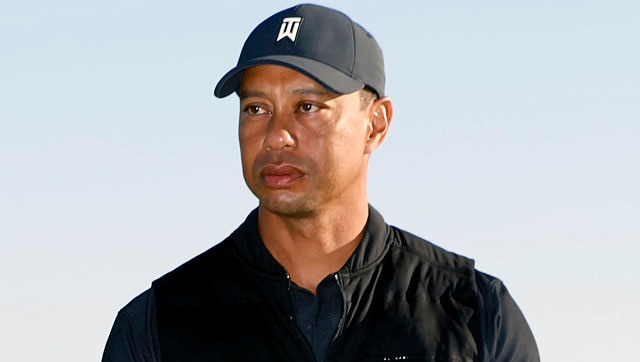 Sports
Woods, 45, told Golf Digest in an interview on Monday his days as a full-time professional golfer were over, saying that he would pick and choose tournaments from now on.