Athletics coach Purushotham Rai passes away one day before receiving Dronacharya Award
Over his storied career, Rai had trained international athletes like Murali Kuttan, Ashwini Nachappa, MK Asha, EB Shyla, Rosa Kutty and GG Pramila, and he also accompanied the Indian team as coach for the 1987 World Athletics Championship
Athletics coach Purushotham Rai died due to a cardiac arrest on Friday, a day before he was be to conferred with the prestigious Dronacharya Award.
"He took part in the rehearsal for the National Sports Awards but later suffered heart attack and passed away," a top source from AFI told PTI.
Over his storied career, Rai had trained international athletes like Murali Kuttan, Ashwini Nachappa, MK Asha, EB Shyla, Rosa Kutty and GG Pramila, and he also accompanied the Indian team as coach for the 1987 World Athletics Championship.
The awards ceremony will be held virtually on Saturday due to the COVID-19 pandemic.
Rai was up for the Dronacharya Award in the Lifetime category, along with other notable coaches like Dharmendra Tiwary, Krishan Kumar Hooda and Om Prakash Dahiya.
With inputs from PTI.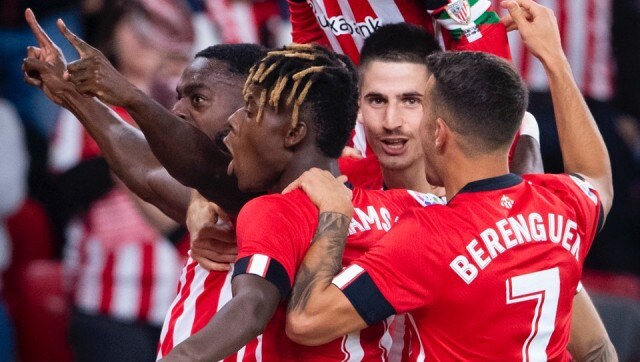 Football
Athletic Bilbao are on 16 points, level with Barcelona, who are second and face Real Mallorca on Saturday night.
Sports
In reality, six out of the eight competitors in the 100-meter final, including Johnson's American adversary Lewis, were found to have taken performance-enhancing drugs.
Sports
Indian Olympics Association, Sports Authority of India, recognised National Sports Federations have also been informed about the extended date to October 1 for application of National Sports Award.