Athletics coach Nipon Das accused of sexual assault by female athlete, government authority investigating allegations
Nipon Das, the coach who has been dubbed as the man behind Hima Das' success, facing charges of sexual assault levelled by another athlete he coached in Guwahati.
Guwahati: Eighteen-year-old athlete Hima Das from Dhing, Nagaon (Assam) brought glory to the nation as she won the gold medal in the 400m race at the IAAF World U-20 Championships in Finland. Nipon Das, her coach, has been dubbed as the man behind her success as he trained the daughter of a rice farmer to fulfill her dreams. However, the same coach is also facing charges of sexual assault levelled by another athlete he coached in Guwahati, who has finally decided to speak up.
Neha Das (name changed), a track athlete who has represented the state at national inter-school competition in past, has alleged that she was sexually assaulted by coach Nipon. The incident took place at Sarusajai Stadium in Guwahati during her training session. She said that the coach always tried to touch her during training but she mostly considered it an accident. "In December 2017, I participated in the national level competition organised by School Games Federation of India in Haryana and during the return journey as I was getting down from the train, he hugged me tightly and I thought that that was a normal hug from sir," she said.
The athlete recalled that on 18 May, after she had finished her gym session, she went to her coach Nipon to seek permission to go to the washroom. The coach said he would escort her to the washroom as she wouldn't know where it is located. After showing her the way to the washroom, he entered the washroom saying he will check if anyone was inside. When he had confirmed that nobody was inside, he told her to use the washroom. Sensing something was off, the athlete asked Nipon to come out of the washroom, but the coach forcefully dragged her inside, she said.
"He undressed and jumped on my body. He also tried to remove my clothes and threatened that if revealed the incident to anyone, he would suspend me from the training and the sports event," she alleged. After being sexually assaulted and threatened, she went home and told her mother that she would not go to train from the next day.
Out on bail the next day
Neha had started training with Nipon a year ago and had felt uneasy under his mentorship since the beginning, but had never expressed it. She alleges that the coach has assaulted other girls in the past as well, but no one has been able to muster up the courage to speak up and complain about him as he has the power to ruin their sporting careers.
The family of the victim filed a case against Nipon at the Basistha police station on 22 June under Sections 342/354/376/511 and 506. Although cases filed under Section 376 are non-bailable, Nipon was released on bail a day after his arrest. While speaking about the case officer-in-charge of Basistha police station, Nabajit Das Baghri, said that the case has not been established against the accused but it has been attempted under Section 376. "When a case is registered, various charges are applied for the investigation, but it doesn't mean that the accused is charged under all the sections. The accused is arrested under a certain section after the final investigation is through and when the case is established. The case of Nipon Das is under investigation and he is under police observation till the investigation is over," said Baghri.
Asked to train in the evening to avoid Nipon
A special investigation meeting was called for by the Chief Minister's office on 18 July at which coach Nipon, assistant coach Nabajit Malakar, and the complainant's family were summoned for interrogation by Sadhana Hojai, Secretary to the Government of Assam, Directorate of Sports and Youth Welfare Department. Hojai said that the enquiry regarding the matter against Nipon is still in process. "We have interrogated the accused, the assistant coach Nabajit Malakar as well as the victim and her parents. We will take action if we find the accused guilty," said Hojai.
The complainant athlete had shared details of the incident with assistant coach Malakar. Although he acknowledged her grievance, Malakar said that he is helpless as he is only an assistant coach.
Neha's father said that the assistant coach has asked her to come in the evening instead of attending the morning training session in order to steer clear of Nipon. He added that they will cooperate with the departments concerned for investigation into the incident. "Our daughter should get justice and the accused should be punished so that no such incident could take place further."
The girl's family claim they have also written to authorities at the Sports Authority of India, but haven't received any response yet, and that Nipon holds enough political clout to avoid a detailed fair probe into the accusation.
Women's activist Sumitra Hazarika said that they have asked the Sports Authority of Assam and India to suspend the coach immediately to protect the future of sportswomen. She said that on one hand, people celebrate rare achievers like Hima, and on the other, girls in sports are being harassed by those around them, which ruins their dreams.
"We want more athletes like Hima Das and if these kind of incidents take place then we will lose our players. To stop such incidents, strict action needs to be taken by the departments concerned. There should be a cell in the Sports Authority of Assam to handle such cases. But, it seems that even if such cells have been set up, they are not functioning actively," said Hazarika.
Juthika Baruah is a Guwahati-based freelance writer and a member of 101Reporters.com, a pan-India network of grassroots reporters
Find latest and upcoming tech gadgets online on Tech2 Gadgets. Get technology news, gadgets reviews & ratings. Popular gadgets including laptop, tablet and mobile specifications, features, prices, comparison.
India
The incident could be due to the demolition of a makeshift hut used by local volunteers who guard the inter-state border near Mizoram's Vairengte, the Kolasib district deputy commissioner said
India
DTE will soon announce the date and time by which students need to upload documents on its official website for online counselling/verification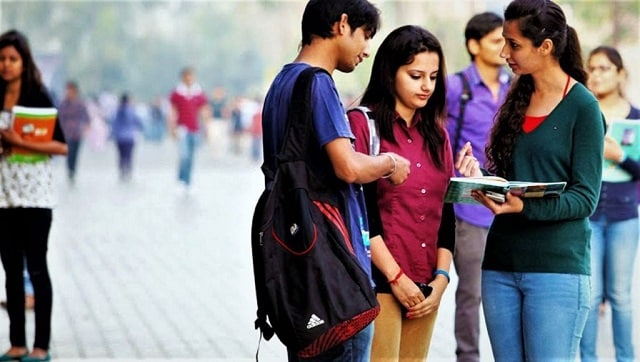 India
Assam PAT is conducted for candidates seeking admission to diploma in engineering and technology courses in the government polytechnic colleges