Asian Games: India rowers finish second in heats, qualify for final in men's eight event
Indian rowers qualified for the final round in men's eight event after they finished second in the heats on the second day of competitions at the Asian Games
Indian rowers qualified for the final round in men's eight event after they finished second in the heats on the second day of competitions at the Asian Games here today.
The Indian team, which included Bajrang Lal Takhar, Robin Ulahannan, Ranjit Singh, Sawan Kumar, Mohammad Azad and Maninder Singh, clocked 5:53.58 to cover the distance of 2000m behind the Chinese team (5:46.01).
The Indians were third midway into the race bur recovered later on to finish second. All the five teams in the heat qualified for the final round to be held on September 25.
In men's double sculls heats, Om Prakash and Baban Bhokanal Dattu finished third, clocking 6:41.67. They will now contest in the repechage round on Tuesday as only heat winning team makes it to the finals.
Sawarn Singh will also compete in the repechage round of the men's single sculls heats after he finished second in his heat today, clocking 1:48.51.
In lightweight men's quadruple sculls heats, Indian the quartet of Rakesh Raliya, Vikram Singh, Laxmi Narain Sonu, Shokendar Tomar finished fourth and last with a timing of 6:20.09. They will still contest in the repechage round.
In women's quadruple sculls heats also, the Indian quartet of Amanjot Kaur, Sanjukta Dung Dung, Narengbam Lakshmi Devi and Navneet Kaur ended fifth and last, clocking 7:26.50 over the 200m distance. They also will still compete in the repechage round.
PTI
News & Analysis
The home screen will have a main billboard image, however, as the app collects enough watch history, the row with characters will appear.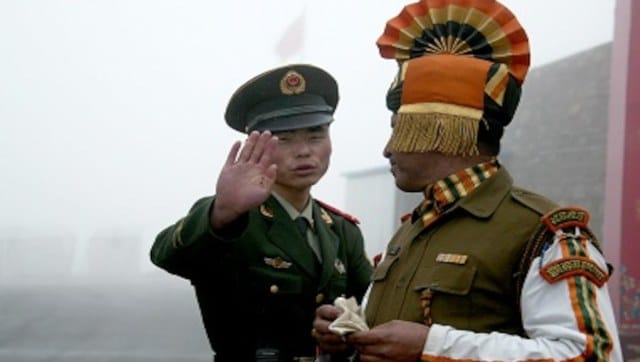 India
This comes a day after the two sides held detailed deliberations on disengagement in the remaining areas of eastern Ladakh and agreed to jointly maintain stability on the ground
Sports
Flick, who has a contract with the club to 2023, said he told the team he had informed the club of his wish to leave.