Asian Games 2018: Pranab Bardhan, Shibnath Sarkar bust myths around bridge and raise sport's profile with gold
Welcome to bridge at the Asian Games 2018. There are no athlete buses waiting outside the venue, only really fancy cars. In retrospect, it is not surprising; the hall in which the bridge event is being conducted has a normal toilet, a VIP toilet and a super VIP toilet. There are millionaires at play here.
My roommate points out that there are no athlete buses waiting outside the venue, only really fancy cars. In retrospect, it is not surprising; the hall in which the bridge event is being conducted has a normal toilet, a VIP toilet and a super VIP toilet. There are millionaires at play here. Welcome to bridge at the Asian Games 2018.
Don't be fooled by opulence though. Walk into the venue and you can see the big screen showing the hands the participants are playing. That doesn't help, because you most likely won't be able to understand it: HeartQN5. ClubJT3. Even if you can read it, you may struggle to keep up with the pace. They might as well put a sign at the door: only IQs 180 and above allowed inside.
"In a few moves I can understand what your intelligence level is," says Pranab Bardhan, who won India's first-ever gold medal in bridge, in the men's pairs. "If I feel it is high, I'll play defensive. If you are a novice, utha ke fek dunga (I'll pick you up and throw you aside)." The statement is accompanied by actions, but not by condescension. It is a matter of fact. You don't need to be rich to play this game, you need to be smart. Bardhan, and his partner Shibnath Sarkar, might just have begun a journey in myth-busting by winning gold.
Myth one: Bridge is a card game, and thus inherently a game of chance. The first part is true, the second is not. The format of bridge played at the Asian Games and in many competitions around the world is called duplicate bridge. "Everyone plays the same hands exactly," says Nirmal Rajgopalan, the manager of the Indian team and honourary treasurer of the Bridge Federation of India. Once the cards are dealt by a machine, the same hands rotate between the four players at each table. "How you play with same cards with relation to the situation is the challenge. The element of chance is eliminated, so there is no excuse," explains Rajgopalan.
Myth two: only the ultra-rich play bridge. The Indian team featured Hema Deora, columnist and wife of the late Murli Deora, who was once the Mayor of Mumbai. There is also Kiran Nadar, a trustee of the Shiv Nadar Foundation. The host nation's team included billionaire Michael Hartono. But while pearls and diamonds co-exist with national jerseys, there is nothing ostentatious about the eventual champions. Once-in-a-lifetime smiles on everyday faces, Sarkar and Bardhan dispel this notion. "Many people are playing, not just the rich, especially in West Bengal," says Sarkar. "Poor people also play, and when they come for tournaments they get subsidies, their costs are covered. Now that we have won, it will be even better."
Myth three: bridge is an old people's game, and this is a tougher nut to crack. Bardhan is 60, Sarkar 55. Aside from one athlete, the podium looks like a retirement party gate-crashing a medal ceremony. But a new generation could be coming through. "We're now working with Association of Indian Universities, and soon will be starting an inter-university bridge tournament. We're in discussion with the School Games Federation of India as well," says Rajgopalan.
This last point has some parents worried, which brings us to myth four: playing bridge equals 'jua khelna', or gambling. Bardhan recalls an incident when he was trying to get his passport reissued so he could play a tournament in Montreal. The passport officer asked him "To, aap jua khelne Canada jaa rahe ho?" But without the element of luck, the definition of gambling does not fit. Although 'bids' is a term used in the game, bridge is not required to involve bets and is safe for schools, encouraging logical thought. You might even remember bridge puzzles appearing in your friendly neighbourhood newspaper, right next to the comic strips featuring friendly neighbourhood super heroes. And till about a decade ago, the game reportedly had a strong sub-culture in the places where India's brightest students gathered: the IITs.
Bardhan and Sarkar are effectively full-time bridge players, and the sport has many examples of people giving up their jobs to pursue the game. They play on teams where they receive a retainer, their expenses taken care of and prize money shared. After getting into bridge scene in Kolkata at a young age, they have been partners for almost twenty years. And they make quite the pairing; there are no jokers in bridge, but Sarkar is very much one beyond the table. With the enthusiasm you wish shooters display after winning, he gleefully describes how he had a fever the day of the final round. Bardhan comes across as the more sedate, philosophical one. "The 13 cards you get, this exact same combination phir kabhi nahi ayega. Jaise bhi cards ho, unhe pyaar se samjho. (You will never get this combination again. So lovingly understand the cards, whatever they are.)
There is a fifth myth that is harder to bust: Bridge is not really a sport. Many argue that it fits into the same category as chess, of being a mind sport, which are recognised separately from physical sports (chess does not feature in the Olympics). And yet bridge debuted in Jakarta, in a hall with a black and white checked carpet, almost trolling chess, which was not invited. "Amongst indoor games, bridge ranks the highest," felt Bardhan. "In chess, the combinations are limited, bridge has many more. Plus in chess it's one-on-one. Bridge is a partnership; my partner should understand what I'm saying through the moves I make."
That debate will continue even as the profile of the game rises with this medal. But bridge can certainly claim one superiority: computers have beaten the world's best chess players, but not the world best bridge players.
The author is a former India cricketer, and now a freelance journalist and broadcaster. She hosts the  YouTube Channel, 'Cricket With Snehal', and tweets @SnehalPradhan
Find latest and upcoming tech gadgets online on Tech2 Gadgets. Get technology news, gadgets reviews & ratings. Popular gadgets including laptop, tablet and mobile specifications, features, prices, comparison.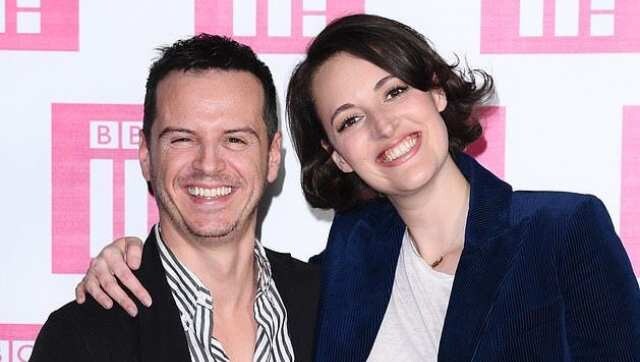 Entertainment
Andrew Scott had previously starred as the "Hot Preist" opposite Phoebe Waller-Bridge's titular character Fleabag.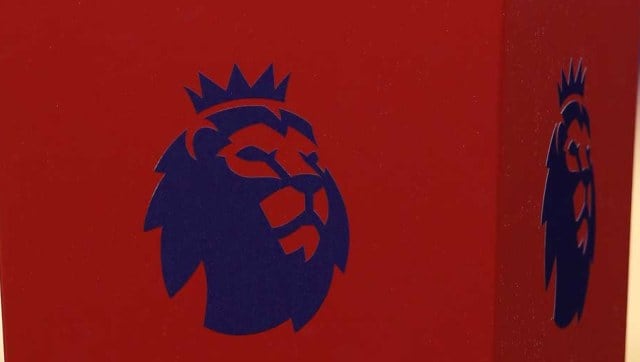 Sports
If Brentford survive their first season, the additional revenue would rise to 265 million pounds ($345 million) over five years.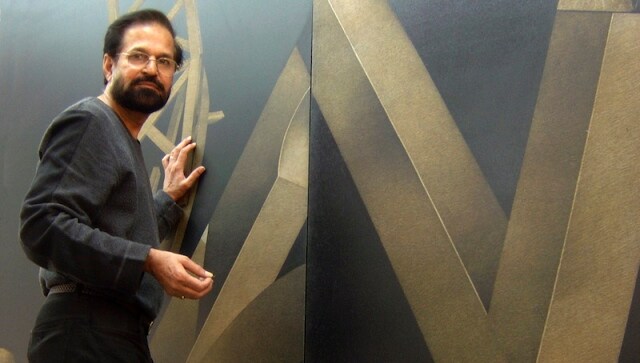 Arts & Culture
The tormented men, along with a butchered body, reflect the paranoias and struggles of our times, when the body needs constant attention, care and protection from the deadly coronavirus