Asian Games 2018: Organisers shoehorn UAE, Palestine football teams into tournament to create groups with uneven numbers
The football tournament at the Asian Games 2018 will proceed without a re-draw, after technical problems led to the Palestinian and UAE football teams not being included in the initial draw.
The Asian Games organisers have discarded plans to redraw the men's soccer tournament and have instead fit the United Arab Emirates and Palestine into two of the original groups, the Asian Football Confederation (AFC) has confirmed.
UAE and Palestine were omitted from the original draw earlier this month, leading the AFC to schedule a fresh draw to take place at it's headquarters in Malaysia on Wednesday. The Korean Football Association (KFA) said earlier that the plan for a redraw had been scrapped following the AFC's meeting with Games organisers and the Olympic Council of Asia.
The AFC confirmed the new draw with UAE being added to Group E with Korea Republic, Kyrgyz Republic, Malaysia and Bahrain while Palestine joined Group A with host nation Indonesia, Hong Kong, Laos and Chinese Taipei.
With the addition of the two teams, two of the six groups will contain five sides, while the remaining four groups will each have four teams. The tournament, primarily contested by under-23 national team players, will be held from 14 August to 1 September but fixtures for the competition are yet to be announced.
Find latest and upcoming tech gadgets online on Tech2 Gadgets. Get technology news, gadgets reviews & ratings. Popular gadgets including laptop, tablet and mobile specifications, features, prices, comparison.
Sports
Germany have drawn four of their last five games — surrendering the lead on three occasions— to leave them second in their Nations League group behind Spain.
Sports
Grandmaster Surya Sekhar Ganguly will lead the Indian men's team in the Asian Online Nations (Regions) Cup Team Championship.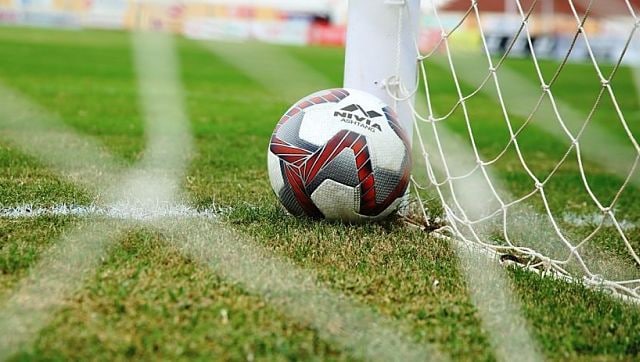 Sports
The friendly will act as a Nations League warm-up for both teams. England face Belgium and Iceland in Group A2 and the Republic take on Wales and Bulgaria in B4.