Asian Games 2018: India will grab more medals in Track and Field than previous edition, says AFI president
At Incheon, Indian track and field athletes had won 13 medals including two gold out of the country's total haul of 57 medals.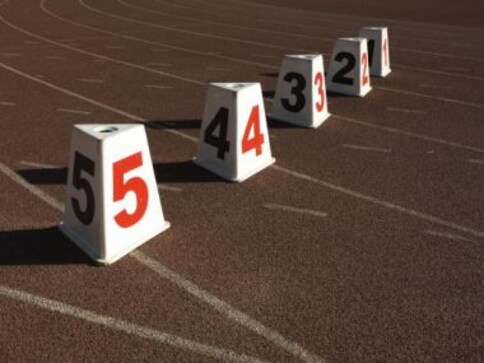 Guwahati: India will secure more medals in track and field events in the upcoming Asian Games than the last edition in 2014, Athletics Federation of India President Adille Sumariwalla said on Tuesday.
Speaking at the opening ceremony of the 58th National Inter State Senior Athletics Championship, Sumariwalla also warned athletes who are training outside the national camps at undisclosed places to remain drug free or else they will be caught.
"I am sure our athletes will do better and win more medals this time in Jakarta than the 2014 Asian Games," Sumariwalla said.
At Incheon, Indian track and field athletes had won 13 medals including two gold out of the country's total haul of 57 medals.
"I am thankful that Guwahati is hosting this event in a short notice after we decided to shift the venue from Kolkata," he said in the presence of Assam chief minister Sarbananda Sonowal.
"Kolkata will be very humid at this point in time and conditions here in Guwahati is just perfect," he added.
Sumariwalla asked the assembled athletes to be dope free and play fair.
"A few athletes are training alone on their own at undisclosed places. We are aware of that. I am asking all the athletes to remain dope free and say no to drugs," said the AFI president.
He said a few athletes — like Neeraj Chopra and Seema Punia — have been exempted from this meet in view of their recent form but they will also have to undergo a fitness trial on August 15 if they are to be selected for the Asian Games.
The four-day meet here serves as the selection trial for the Asian Games and the Indian team will be picked on 30 June, the last date fixed by the Indian Olympic Association.
India has been awarded 102 quotas in athletics by the Asian Games organisers but it will have to be seen how many eventually go there.
The IOA has set criteria of top six performance of the last Asian Games in individual events while the AFI itself has set strict qualifying guidelines equivalent to a top 4 or top 5 of 2014 Asiad.
Entertainment
"Prosthetics, no matter how professionally done, always look fake. At least they don't feel right for me. It always feels like an artificial part of my performance. I needed to feel Bob Biswas's belly, and not just pretend with a pillow tied to my midriff," says Abhishek Bachchan in an exclusive interview.
Sports
The 44-year-old Anju, the only Indian to have won a medal in the World Championships with a long jump bronze in the 2003 edition, was named for the award in the world body's annual awards night.
Politics
After the meeting with the Trinamool Congress chief, Swamy said they discussed the political scenario in West Bengal. The duo even posed for photographs after their meeting