Asian Games 2018: How 16-year-old Harshita Tomar journeyed from laid-back Hoshangabad to Jakarta podium
With the bronze medal in her kitty, Harshita's next target is Olympics qualification and the first test for the same is in November at the World Championships.
"She was crying a day before she clinched the bronze", says Harshita Tomar's coach GL Yadav. The 16-year-old had been penalised four points by the jury and that had made her extremely upset.
"For the first time in four years, I saw her cry. That happens when you make a mistake at such a big event after working hard for 4 years to come there. And I was very happy as when an athlete is angry and upset inside, you know he or she will come out with the best."
The next day, Harshita went on to win India a bronze medal in the open laser 4.7 sailing category. In doing so, she became the second youngest medallist for India to win a medal at Asiad after Meerut shooter Saurabh Chaudhary.
How did this journey, from a laid-back town in Hoshangabad to the podium in Indonesia, begin?
Harshita was just 11 years old when she first came to MP Sports Academy in Bhopal from Hoshangabad after clearing the trials at a summer camp, organised by the state academy. Originally a swimmer, Harshita was soon hooked to sailing. When she announced she was going to become a sailor, her parents were not too flexible to the idea.
Her father Devendra Singh Tomar told The Times of India, "We refused (on Harshita taking up sailing). She was determined but we wanted her to focus on studies. Then, one day, sailors from the academy came to our house and convinced us that she has talent for this sport."
It was Girdhari Lal Yadav, chief coach at MP Sailing Academy, who worked hard for four years with Harshita.
Yadav remembers the first time he saw her. "There was a summer camp in Bhopal where kids from all the parts of the state came to give trials for admission in MP academy. The minimum qualification for the kids aged between 8 to 10 was the knowledge of swimming. Harshita was spotted at the same trials four years ago. She stood out because she was very good in the trials and she was always physically very strong," Yadav says.
It did not take her much time to get a grip on sailing. In one year after joining the sailing academy in Bhopal, she became a national champion and from thereon , there was no stopping the young prodigy. Yadav says, "Becoming national champion was a big moment in her life as it gave her the motivation that she can do well in this sport. Her complete focus was on the sport."
But not every 11-year-old had the same penchant for sailing as her. Harshita, at that tender age, was very strong and sharp. She quickly made friends with her boat, and the water. Yadav says, "She is good in observation and feeling. By that I mean when you are sailing, your boat, body and water should be in sync. Some athletes are natural in getting that sync right, Harshita has that natural talent."
At the Asian Games, she was competing with men. That is why her bronze appears much more shinier than that colour it reflects. Yadav says that competing in that event was difficult as the difference of strength between men and women is a big factor, but Harshita's willpower made it all happen. He says, "The conditions there in the race in the early part was very challenging. When she saw that the wind changed and was suiting her, she did not waste a minute and took advantage of the situation. She is very aggressive when she is sailing and always looks to get results in her favour."
This was the moment she had been waiting for two years and she did not want to spoil it. Coming from Hoshangabad, Harshita trained in the upper lake of Bhopal. However, training in lake cannot prepare you for world championships. She, along with other contenders, first, trained in choppy waters of Mumbai, where there are short waves and then in Chennai waters that, as Yadav puts it, prepares you to sail in roller waves. In this way, Harshita prepared herself for all conditions.
With the bronze medal in her kitty, Harshita's next target is Olympics qualification and the first test for the same is in November at the World Championships. But Yadav does not want to push her too much. He says that it is important that she builds muscles from now on and is important to give her a break from sailing to do that.
"We need to work more on her physical strength because her sail size will change. She needs to put on some more muscles. My immediate plan is that I will not let her do anything for the next four months. I want her to put on some muscle. We are focussing now in Olympic qualifiers as World Championships in November are near."
And before that, Harshita has one more hurdle to cross — her Class 10 exams. While Yadav believes education is as important as sailing, he was the one who stopped her from taking the 10th exams last year despite her mother's request. The stakes were too high and Yadav did not want to take any chances.
He says, "Her mother wanted her to sit in board exams last year but I said no. I told her that she is number 1 in my list to get an Asian Games gold, so she should give up her 10th and go for it next year. She was convinced later on. And the result is in front of us. "
This year Harshita will be writing her exams as coach is a bit lenient after the medal.
And when asked about his ward's temperament, Yadav puts it very straightforward, "She is the most talented sailor in India currently. There is no match of her right now. And she loves to sail. She wants to learn even when she is abroad for sailing. She talks about climatic conditions, current of the water with the people abroad. She is here to stay."
Subscribe to Moneycontrol Pro at ₹499 for the first year. Use code PRO499. Limited period offer. *T&C apply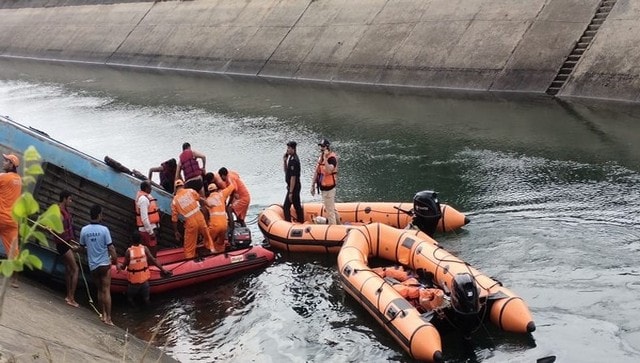 India
Nearly 600 personnel of the NDRF, SDRF, and local authorities from five districts have been engaged in the rescue operations since Tuesday morning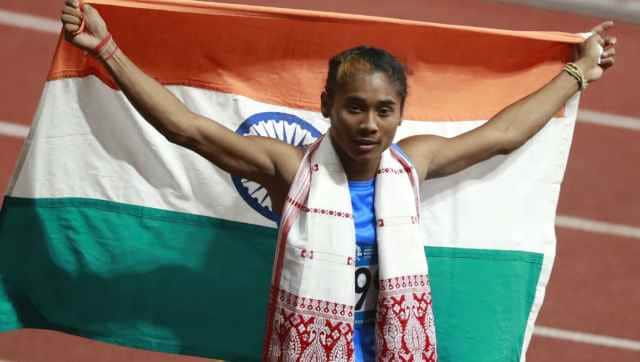 Sports
She is the first ever Indian athlete to win a gold medal in any format of a global track event at IAAF World U20 Championships when she clocked a speed of 51.46 seconds in the 400m event in 2018.